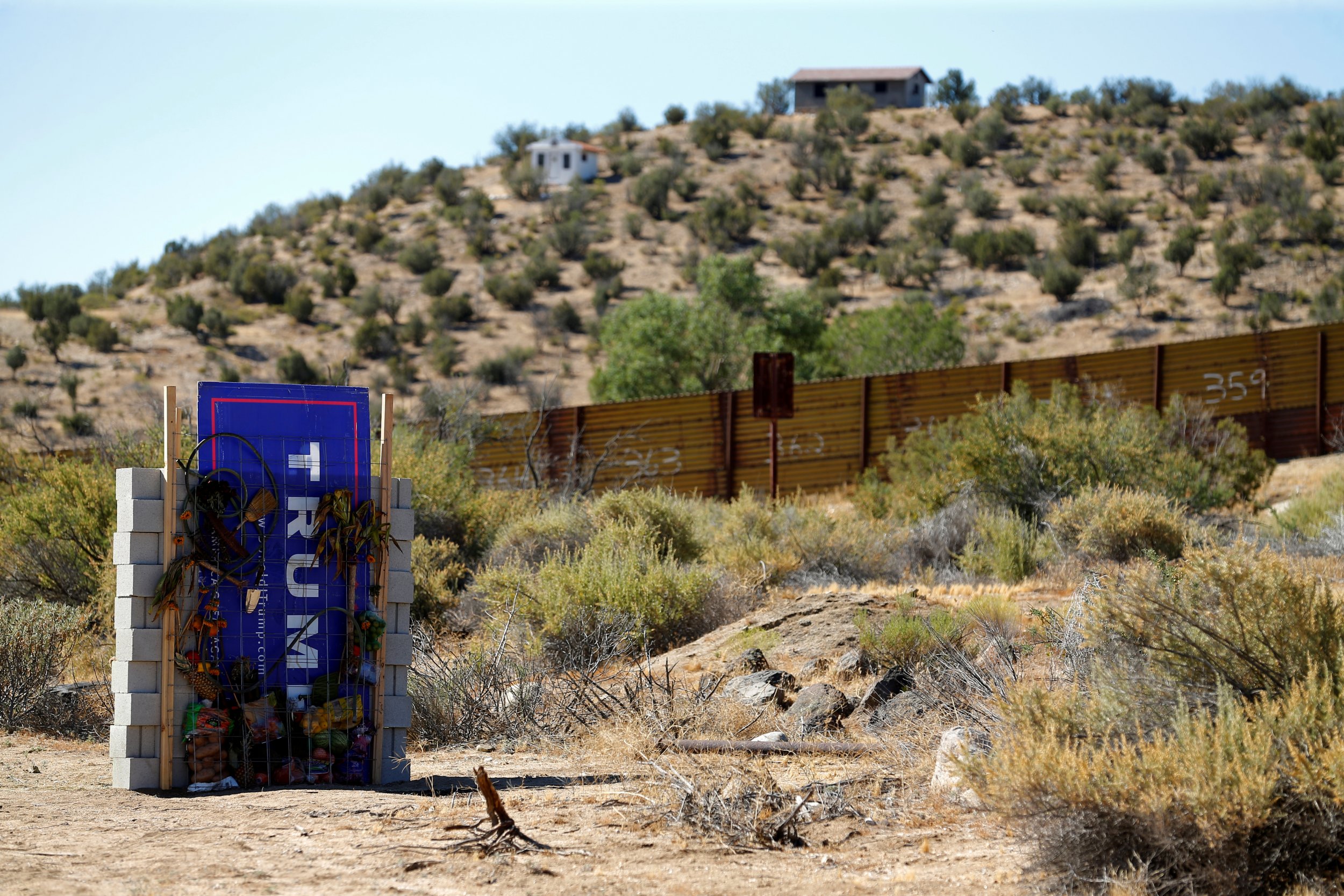 In his first interview after leaving the White House Friday, Steve Bannon declared the Donald Trump presidency "over" and the prospects for the implication of key pledges in his populist platform doomed.
Among them: Trump's famous border wall.
"The path forward on things like economic nationalism and immigration, and his ability to kind of move freely … I just think his ability to get anything done – particularly the bigger things, like the wall, the bigger, broader things that we fought for, it's just gonna be that much harder," Bannon told the Weekly Standard.
So notorious is Trump's pledge to build a wall along the 1,989 mile Mexican border that it has become something of a political trademark, a symbol of his contempt for political niceties and his anti-immigrant populism.
But in the months since his election Trump's promises have come up against political reality - and his vision for the barrier has shifted.
Trump has halved the length of the wall to 1,000 miles, which he says will be made of "really hard" concrete, rebar, and steel.
Initially he said the construction of the wall would cost $4 billion, however the number grew to $6 billion, $8 billion, and then to as high as $12 billion.
The number is still far lower than that projected by the Department of Homeland Security, which had estimated that the wall will take three years to build and cost $21 billion.
Trump has claimed the wall will be 50 feet tall, and in a surprise statement the president responsible for pulling the US out of the Paris climate accords said it could be installed with solar panels, so it can "pay for itself."
Doubts have even arisen about Trump's commitment to the project.
In leaked transcripts of a conversation with Mexican president Enrique Peña Nieto on 27 January, Trump even suggested the wall was just a political ploy.
"From an economic issue, it is the least important thing we were talking about."
He added: "Psychologically, it means something."
But in the short term, Trump's plan has encountered a snag. In July, the House approved a spending budget including $1.6 billion for the wall. But eager to avoid a spending showdown with Democrats, who have pledged to block it, GOP Senators are preparing to sideline the project, the conservative Washington Examiner reported this week.