Here's What Val Kilmer Has Said About His Cancer Struggles So Far
Val Kilmer was diagnosed with throat cancer in 2014, and went public in 2017 after denying speculation that he was ill.
He revealed that he was battling throat cancer following fellow actor Michael Douglas saying that Kilmer was "dealing with exactly what I had" in May 2016 during a London event, referring to oral cancer. Kilmer denied this was true. "Michael Douglas wrote me a nice note apologizing for suggesting to the press overseas, I wasn't doing too well," he wrote on his official Facebook page at the time, "and was grateful to hear I am doing well."
During a 2017 Reddit AMA session promoting the film Cinema Twain, Kilmer admitted that he was indeed battling cancer after a fan brought up the Douglas statement. "A while ago, Michael Douglas claimed you had terminal cancer. What was the story behind that?" they asked.
"He was probably trying to help me 'cause press probably asked where I was these days, and I did have a healing of cancer, but my tongue is still swollen altho (sic) healing all the time," Kilmer responded. "Because I don't sound my normal self yet people think I may still be under the weather."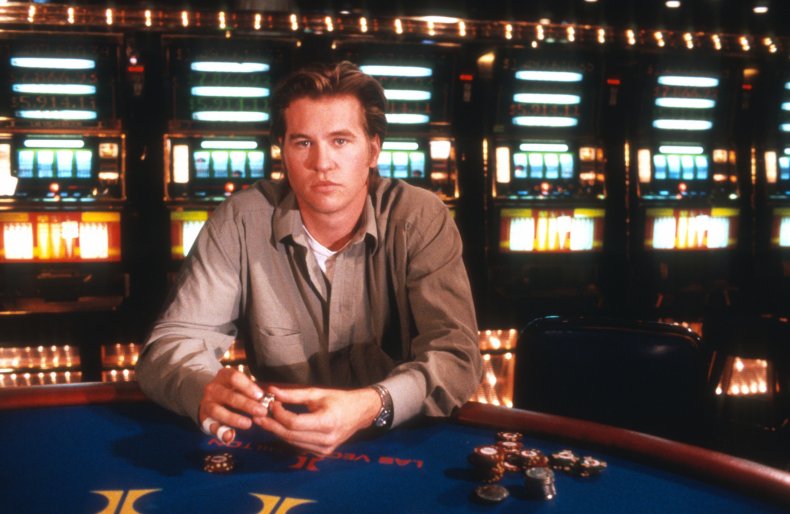 In a 2017 interview with The Hollywood Reporter, however, Kilmer opened up more about the battle. During the interview, he said that the disease had "taken its toll" on him, and had a procedure done on his trachea that made his voice hoarse and left him short of breath.
The procedure, according to the Mayo Clinic, "provides an air passage to help you breathe when the usual route for breathing is somehow blocked or reduced."
Kilmer also revealed that his faith in Christian Science helped him cope with the ordeal. Though he was reluctant to seek treatment because of his beliefs, as per BBC, he eventually underwent chemotherapy. "I do not deny miraculous healing," Kilmer wrote in his 2019 memoir I'm Your Huckleberry. "The cancer miraculously healed much faster than any of the doctors predicted," he added.
On April 21, Kilmer made an appearance on Good Morning America and spoke about his battle. "I feel a lot better than I sound, but I feel wonderful," he revealed. "I was diagnosed with throat cancer which healed very quickly. This is a tracheotomy to help me breathe because the glands in my throat swelled up as well."
When he was asked what he missed about his old voice, he quipped, "That I had one! That I didn't laugh like a pirate."
Kilmer was interviewed by the New York Times before the coronavirus lockdown. The interview ran in May, and Kilmer was able to speak about some of his past movie roles and upcoming work, along with his cancer journey. Journalist Taffy Brodesser-Akner said that Kilmer's voice sounded like "something between a squeak and a voiceless roar."
"He can still squeeze air up through his windpipe however," she explained, "and past the hole that was cut into his throat and the tracheostomy tube, in a way that makes him somewhat understood — not very, but somewhat."
Kilmer worked with a Christian Science practitioner who helped him "pray his fear away so that his body would no longer 'manifest outwardly what can be diagnosed as a malady.'" He said he no longer has cancer, but still struggles with some of the medical treatments involved with the disease. For example, he has to feed himself through a feeding tube connected directly to his stomach since he can no longer ingest food orally.
In a recent Good Morning America interview that aired on August 3, he spoke about ways he's been communicating since his tracheotomy. Despite it being a challenge, Kilmer likened it to any other challenge he had to overcome throughout his career. "I'm doing great. I feel a lot better than I sound," he shared. "It's just like any other language or dialect."
"You have to figure out a way to communicate that's no different than any other acting challenge but it's just a very unique set of circumstances," the actor added. In order to talk, Kilmer has to put a finger to his throat where the aperture is.
Overall, Kilmer is grateful to be recovering from his battle with throat cancer. "I have been healed of cancer for over four years now, and there has never been any recurrence," Kilmer wrote in I'm Your Huckleberry. "I am so grateful."