Here's What We Know About Chris Cuomo's Efforts to Help His Brother Amid Ethics Concerns
CNN anchor Chris Cuomo was actively using his position in the media to try and aid his brother, former New York Governor Andrew Cuomo, in his sexual harassment allegations, according to new information.
Testimony released by the New York Attorney General on Monday showed that Chris Cuomo, the current host of Cuomo Prime Time, attempted to assist Andrew with his case after allegations of sexual harassment and unwanted advances came to light last December from a number of accusers.
Amid pressure from President Joe Biden and other prominent Democrats, Andrew Cuomo resigned his position as governor in August after the attorney general released a report on the allegations.
Chris Cuomo was reportedly one of a number of close allies that the former governor used to try and help his case in the lead up to his resignation. These allies assisted Andrew with strategizing his case and how to save his political career as more women surfaced.
The testimony transcripts also went into detail on how Chris Cuomo was able to use his high-ranking position at a prominent media company to dig up information on the women accusing the former governor.
While Chris Cuomo has previously admitted to advising his brother, the transcripts showed that he played a much larger role in Andrew's defense than originally thought.
The former governor and his brother gave the file of the first accuser, Lindsay Boylan, to reporters and attempted to gather Andrew Cuomo's female aides to write an article defending him.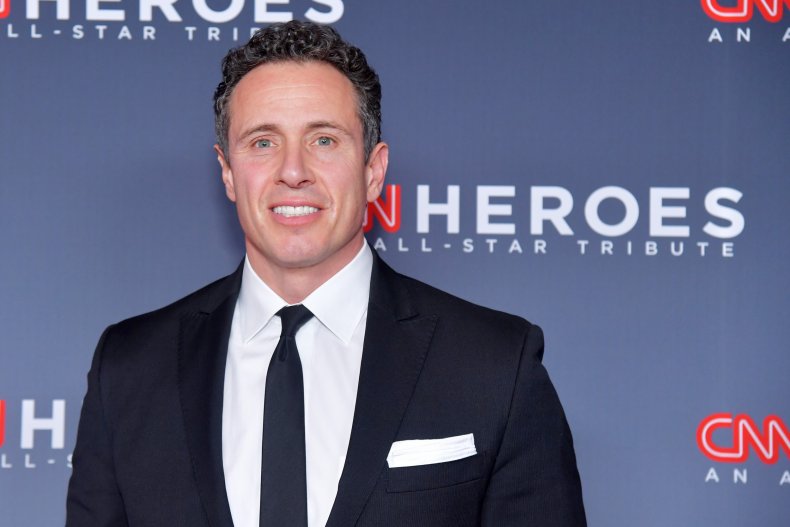 Additionally, Chris Cuomo was in contact with a number of people at the governor's office, including top aide Melissa DeRosa.
Text messages between Chris Cuomo and DeRosa showed that the two communicated about various media reports and worked on dictated statements for Andrew to use. "Please let me help with the prep," one of Chris Cuomo's early texts to DeRosa said.
An additional text in March showed that he had attempted to dig up dirt on a woman that accused the former governor of harassment at a wedding.
"I have a lead on the wedding girl," Chris Cuomo texted.
Chris Cuomo later told investigators that he had "[reached] out to sources, other journalists, to see if they had heard of anybody else coming out," and that he had spoken to an anonymous source regarding the woman at the wedding.
DeRosa and Chris Cuomo continued to text back-and-forth over the course of the investigation and also sent completed written statements regarding cancel culture and the "stakes of political warfare."
DeRosa at times also encouraged Chris Cuomo to seek further information from industry leaders as more women came forward. "Rumor going around from politico 1-2 more ppl coming out tomorrow. Can u check your sources [sic]?" DeRosa texted.
Beyond these sources, the pair also collaborated on the ramifications of a March expose from New Yorker journalist Ronan Farrow. It is unclear whether or not Chris Cuomo specifically tried to get information on Farrow's piece, but a text he sent to DeRosa read "if ronan has nothing better than boylan thats a great sign [sic]."
A spokesperson for CNN offered Newsweek the following statement: "The thousands of pages of additional transcripts and exhibits that were released today by the NY Attorney General deserve a thorough review and consideration. We will be having conversations and seeking additional clarity about their significance as they relate to CNN over the next several days."