Here's What You Need to Know About the First GOP Debate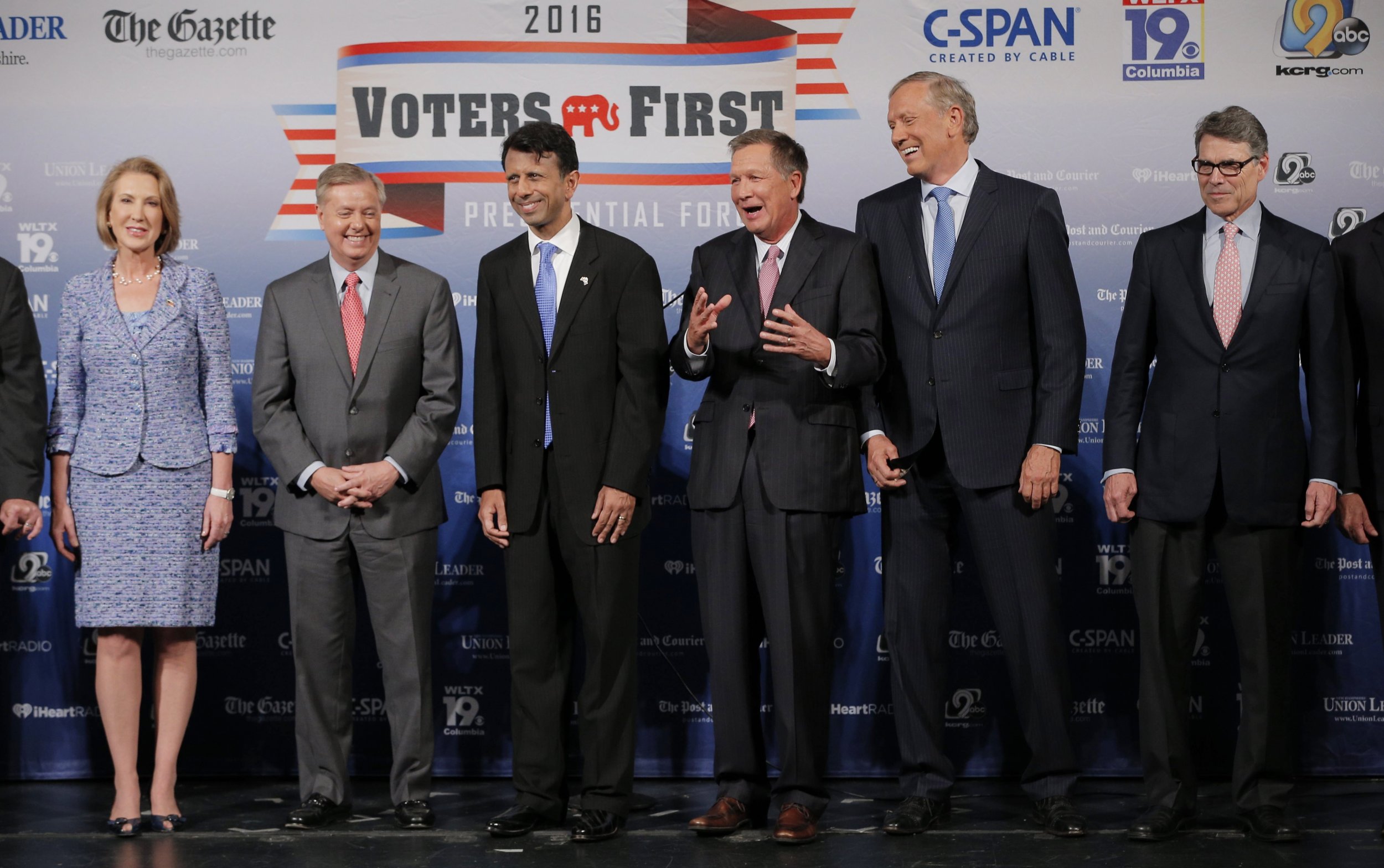 Seventeen GOP presidential candidates continue to fight, and hope, for a spot in Thursday's limited-participation debate, two days before Fox News hosts on national TV this first major event of the 2016 race.
There will be only 10 podiums for the leading candidates at the debate, which will be hosted by the Fox News Channel, Facebook and the Ohio Republican Party at the Quicken Loans Arena in Cleveland. FNC will rely on five major, nationally recognized polls to choose the top 10 candidates, according to the network's criteria.
Although no candidate is guaranteed a spot until Tuesday evening, when Fox News will look at the recent national polls, real estate mogul Donald Trump, former Florida Governor Jeb Bush and Wisconsin Governor Scott Walker have led the pack consistently and most likely have secured their spots.
The second tier of candidates isn't as clear, as retired neurosurgeon Ben Carson, Senator Ted Cruz of Texas, former Arkansas Governor Mike Huckabee, Senator Rand Paul of Kentucky and Senator Marco Rubio of Florida have all polled between fourth and eighth place.
Aside from those eight candidates, that leaves just two openings for New Jersey Governor Chris Christie, Ohio Governor John Kasich, former Senator Rick Santorum of Pennsylvania, former Texas Governor Rick Perry, Senator Lindsey Graham of South Carolina, former Hewlett-Packard CEO Carly Fiorina, former New York Governor George Pataki, Louisiana Governor Bobby Jindal and former Virginia Governor Jim Gilmore. This means seven candidates will miss the chance to spar with the current front-runners (and possibly improve their standing in the polls).
Despite their differences in rankings, most of the candidates have been consistent in attacking Trump, the current GOP front-runner who has dominated national and international news with his controversial statements about Mexican immigrants and Senator John McCain's status as a war hero.
FNC has been criticized for its debate procedure. Joseph McQuaid, publisher of the Union Leader in New Hampshire, said Fox's decision is "bad for the presidential selection process by limiting the field to only the best-known few with the biggest bankrolls."
Thursday's two-hour debate will be aired live on FNC at 9 p.m. ET. It also will be broadcast on Fox News Radio, Fox News Mobile and FoxNews.com. Fox's Bret Baier, Megyn Kelly and Chris Wallace will host the event. Viewers will be able to share images and video questions via Facebook.
Before the debate, FNC will provide air time at 5 p.m. for the seven candidates who don't make the prime-time event's cut.