Here's When CBS Is Revealing the 'Big Brother 22' All-Stars Cast
Throughout Big Brother history, new houseguests have been introduced digitally before the season airs. That's changing this year though, as is the format of the season premiere. Big Brother All-Stars, also known as BB22, will air next Wednesday, and it will be the first time viewers have no idea who is competing until the show begins.
This is news to Big Brother fans, who expected a formal cast announcement this week. CBS teased a digital meet-and-greet would take place Wednesday, but the day came and passed with no reveal. The "meet the cast" message was also removed from Big Brother's website. Newsweek reached out to Big Brother's reps for clarity on why but didn't receive a response.
CBS may just be shaking up the format to increase anticipation. The series premiere is doing just that, too. In a two-hour live special, viewers will get to watch the houseguests move into the Big Brother house. In past years, the move-in episode has been pre-taped and edited to include snippets of strategy and pre-recorded game play. But now, viewers will meet the cast as they meet each other: The presence of any alliances will likely not exist.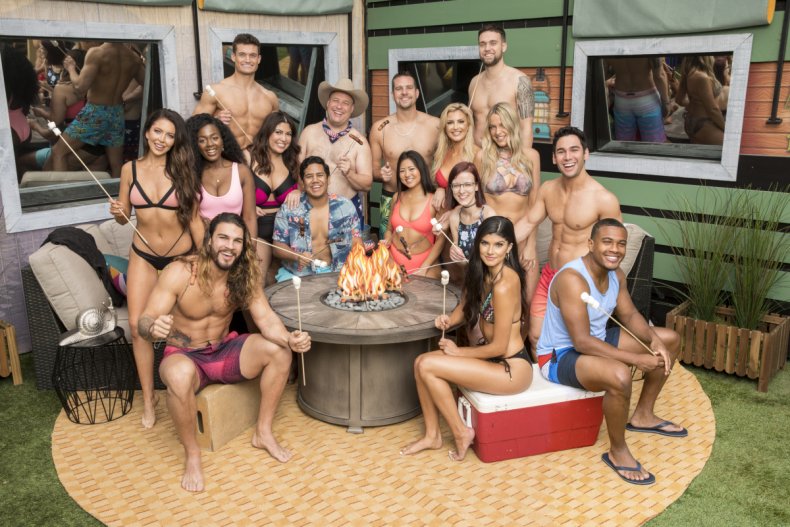 It's also possible the pushed announcement has to do with COVID-19 and the idea that any cast member may need to step out of the lineup if they're diagnosed. CBS revealed all houseguests are in quarantine ahead of the premiere and are being tested for the virus repeatedly.
Given that CBS already confirmed BB22 is an All-Stars season, it can be assumed all houseguests have appeared on the series before. It is unknown if that includes the two American seasons of Celebrity Big Brother.
CBS also has yet to reveal if BB22 has a specific theme. Last year, Big Brother fans watched the houseguests compete in a cabin/camping-inspired house. It's possible CBS may run with the idea of "All-Stars" for the theme or may get innovative with the idea of "quarantine."
Though another flareup of COVID-19 is a risk, Big Brother contestants are completely isolated in a house for the entirety of their time on the show. With little to no interaction with the outside world, it seems a fitting test for the entertainment industry, which has been shut down, due to the pandemic, since early this year.
Other reality series, like The Bachelorette, have resumed filming, too. For precautions during the season, Big Brother's press release stated all houseguests will be tested periodically for COVID-19, even while competing and isolated.