Here's Where Paul Manafort Did Business With Corrupt Dictators
As the trial against Paul Manafort enters its sixth day, many observers are focusing on his work for Russian and Ukrainian oligarchs and politicians. However, he has had a long history of dealing with unsavory foreign leaders during his decades-long career as a political lobbyist.
Prosecutors in Virginia's federal court claim that President Donald Trump's former campaign manager avoided paying taxes on millions of dollars he made working for a pro-Russian political party in Ukraine—the Party of Regions of former President Viktor Yanukovych.
Much has been made of Manafort's connections to figures like Yanukovych, who fled Ukraine for Russia after being ousted from power by a pro-Western uprising in 2014, and Oleg Deripaska, a Russian oligarch whom Manafort offered to brief on the Trump campaign. After all, Manafort's allegedly illegal activities were revealed after special counsel Robert Mueller began investigating potential links between Russia and the Trump campaign.
Manafort has previously worked in other continents. His first lobbying firm Black, Manafort, Stone and Kelly, which he ran with fellow Trump aid and political consultant Roger Stone, has been nicknamed the "torturers' lobby" for having represented so many political leaders involved in human rights abuses.
"Last year, Kenya received $38 million in U.S. foreign aid, and spent over $1.4 million on Washington lobbyists to get it. Nigeria received $8.3 million and expended in excess of $2.5 million. Whom did both countries call upon to do their bidding before the U.S. government? The lobbying firm of Black, Manafort, Stone and Kelly Public Affairs Co., which received $660,000 from Kenya in 1992-1993 and $1 million from Nigeria in 1991," details a report from the Center for Public Integrity published in the early 1990s.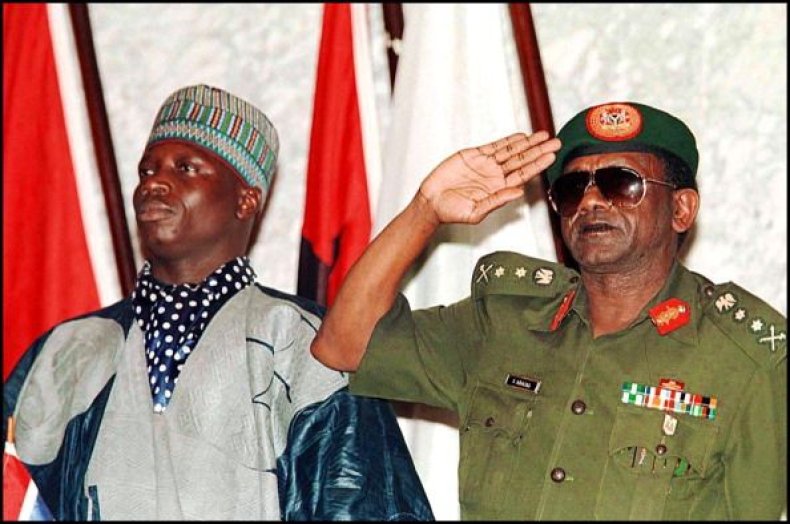 "Former Reagan political operative Paul Manafort oversees foreign accounts; his partner, Charles R. Black, was a senior political strategist in the 1992 Bush-Quayle campaign. Their firm's fees to represent Nigeria, Kenya, the Philippines and Angola's UNITA rebel group in 1991 totaled more than $3 million. All four receive U.S. aid and abuse human rights," the report continued.
The lobbying firm's work with dictators predates the 1990s, however. Established in 1980, Manafort's lobbying firm began working for the regime of Ferdinand Marcos, a kleptocratic dictator fromthe Philippines, in 1985. During the two decades Marcos was in power, around 34,000 people were tortured while he amassed a fortune of at least $10 billion, worth around $22 billion in today's money. His regime paid Manafort's company almost $1 million a year, or around $2.2 million today.
Later, in 1998, Nigeria's former president, the Army Officer Sani Abacha, turned to Manafort's team to help clean up his public image. Manafort personally handled his account, according to reports. The U.N. noted that Abacha's regime "carried out widespread repression of human rights advocates, pro-democracy activists, journalists and critics of his government," and that "extrajudicial killings, torture, assassinations, imprisonment and general harassment of critics and opponents were the hallmark of his administration."
Meanwhile, former Democratic Senator Bill Bradley, of New Jersey, accused Manafort's lobbying firm of having lengthened the civil war in Angola by supporting Jonas Savimbi. The firm helped secure support in Washington for Savimbi's National Union for the Total Independence of Angola (UNITA), which was trying to oust a Marxist government from power in the 1980s. According to Human Rights Watch, UNITA "used terror as a policy, to obtain supplies and coerce and intimidate civilians. Indiscriminate killings, mutilation of limbs or ears, and beatings were used by rebels to punish suspected government sympathizers or as a warning against betraying UNITA."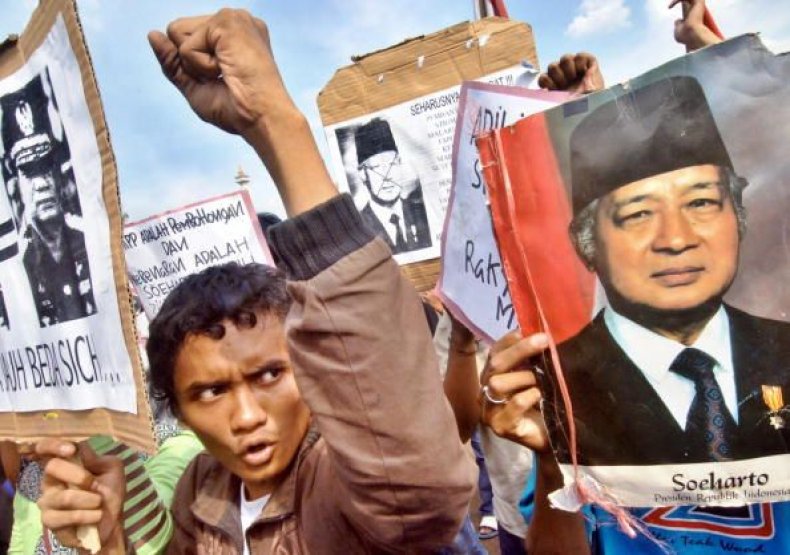 Manafort has also worked for Indonesian military leader and former president Suharto—who has been described as one of the most brutal and corrupt leaders of the 20th century—and for Somalia's dictatorial leader Siad Barre, whose regime committed widespread atrocities in the late 1980s and early 1990s.
Generally, these brutal leaders shared one thing in common: a fierce opposition to communism. Support for figures fighting communist movements was generally in line with the foreign policy goals of the Republican Party at the time. Nevertheless, Manafort's decision to work with Russians and pro-Russian politicians in the former Soviet Union was a notable departure from his party's priorities.
According to one of his former employees, Manafort's work has been characterized by his lack of moral compass and motivation for money and influence.
"I told Manafort it didn't seem like a promising strategy to march into a murderous dictator's office and point out to him and his lieutenants that he had a public relations problem. 'Are we sure we want this guy as a client?' I asked, in a garish display of naïveté," K. Riva Levinson, who worked for Manafort early in her career, wrote in an op-ed last year.
"Manafort sounded annoyed, as if I had asked the right question at the wrong time. He waved off my concerns as he settled into his large leather armchair in his spacious corner office overlooking the Potomac River, the walls adorned with photos of past presidents, senators, congressmen and other notables," Levinson described.