Results from three surveys conducted this week show California Senator Kamala Harris polling differently among voters after the Biden campaign chose her as the presumptive Democratic vice presidential nominee.
Polls conducted this week by Insider, Ipsos and Politico asked voters how they felt about Harris after Joe Biden, the presumptive Democratic presidential nominee, officially announced the pick Tuesday.
Participants in an Insider poll, which collected 1,106 responses between August 11 and 12, were asked: "Joe Biden has selected Sen. Kamala Harris of California as his running mate. How do you feel about this decision?"
Biden's supporters were the most satisfied with the choice, with around 64 percent of his supporters answering they were "somewhat" or "very" satisfied with Harris as the nominee. Among respondents who hadn't yet decided between voting for Biden or President Donald Trump, 25 percent expressed satisfaction with Harris.
And 39 percent of voters overall said they were satisfied with Biden's choice, a number slightly lower than those found in other polls.
A flash poll conducted Wednesday by Morning Consult/Politico found that a majority of voters, 53 percent, approved of Harris as the pick for vice president. The number soared among Democratic voters, with 84 percent saying they approved of Harris. A solid number of independent voters, 44 percent, also said they liked Biden's choice, according to the poll.
An ABC News/Ipsos poll released Thursday found that nearly half of the registered voters, 47 percent, polled August 11 and 12 rated Biden's choice for vice president as either excellent or good.
Harris received a net favorability rating of positive four, the highest compared with Biden, Trump and Vice President Mike Pence. Trump had the lowest favorability rating at negative 23, as 58 percent of registered voters said they had an unfavorable opinion of him.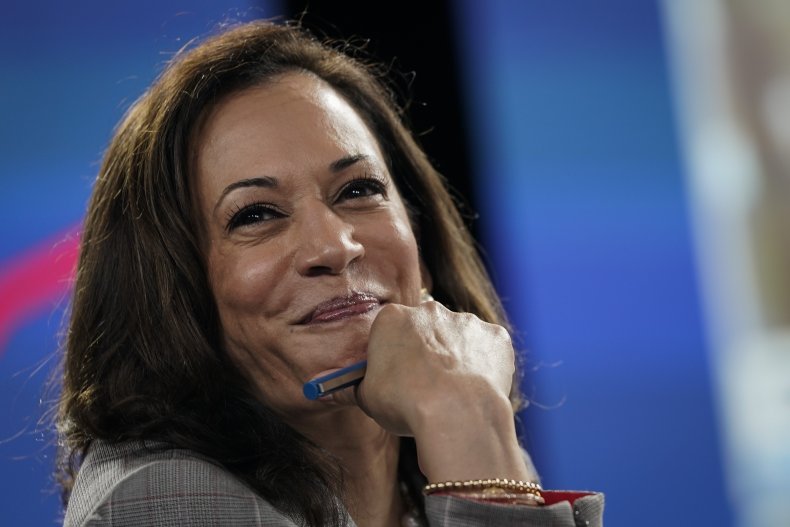 The polls released this week suggest how American voters currently feel about Harris, who made history as the first Black and South Asian American woman selected as the vice presidential nominee of a major party.
The Ipsos survey found that voters felt more positive toward Harris than they do Pence, with Harris being generally viewed in a "slightly positive light" compared to Pence, who was viewed in a generally "negative" light.
The survey also asked voters about a series of positive attributes and whether the two vice presidential candidates represented them. Respondents generally saw Harris as being "more inspiring, honest, and caring" than Pence. While 43 percent of voters said "inspiring" describes Harris well, 30 percent of the voters answered they would describe Pence that way.
Pence said during an appearance on Hannity Wednesday night that he couldn't wait to debate Harris in Salt Lake City in October, accusing her of embracing the "agenda of the radical left" throughout her political career.