Here's Who Doesn't Qualify for the Second Stimulus Checks
President Donald Trump has signed off on a bill that includes a one-time $600 payment to Americans as the country continues to struggle economically during the coronavirus pandemic—but not everyone will be able to receive the cash.
The second round of stimulus checks provided in the $900 billion legislation uses similar criteria as last spring's CARES Act to determine who is eligible for the direct payment. Individuals making $75,000 or less annually can receive the full amount of $600. Married couples making $150,000 or less per year can receive $1,200 checks. Those who are eligible for relief who have dependent children under 17 will get an additional $600 per child.
But if you reported that you make more than $75,000, the stimulus payment would drop by $5 for every $100 earned above that annual income threshold. Individuals with $87,000 in income and married couples making $174,000 will not be eligible for any payment.
Others who do not qualify for a stimulus payment include undocumented immigrants and people without Social Security numbers. Students 17 or older also do not qualify for a stimulus check if their parents or guardians claim them as dependents.
One major change from the CARES Act is that mixed-status families, where one spouse doesn't have a Social Security number but the other does, will be eligible for the new stimulus check. The new bill will also retroactively make mixed-status families eligible for the $1,200 check issued under the CARES Act.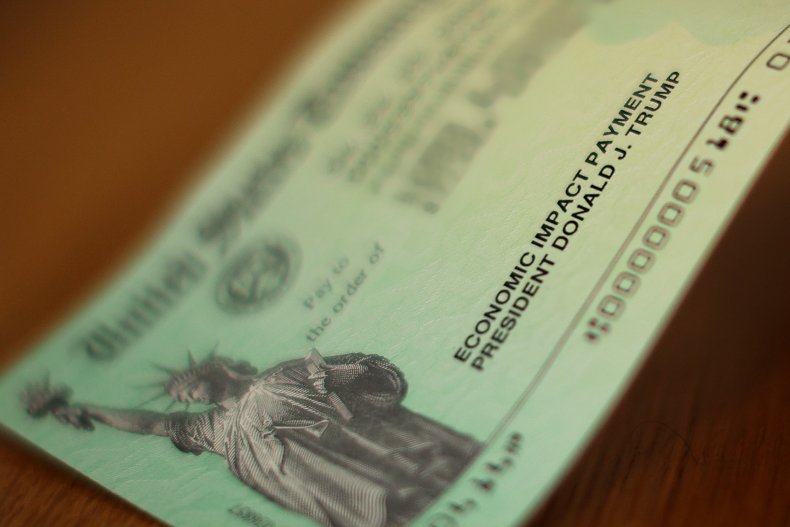 Congress finally reached an economic relief deal last week, nearly nine months after lawmakers passed the $2.2 trillion CARES Act at the end of March. The new package was held up as negotiations stalled between Democrats and Republicans over the size and scope of the aid.
Along with the direct payments, the $900 billion legislation includes money for small businesses, expanded unemployment benefits of $300 per week, an extension of the eviction moratorium and funding for coronavirus vaccine development and distribution.
But Trump originally lashed out at the bill, which was negotiated by members of his administration, calling it a "disgrace" and saying lawmakers needed to increase the "ridiculously low" $600 payment to $2,000. The legislation sat on his desk for six days before he signed it on Sunday night.
In a statement after signing the law, Trump continued to speak about his problems with the bill and said he would be sending a "redlined" version of the text back to Congress. He also claimed that the House and the Senate "have agreed to focus strongly on the very substantial voter fraud which took place in the November 3 Presidential election," even though there's been no evidence of widespread fraud in the contest.
Meanwhile, discussions about passing $2,000 stimulus checks continue on Capitol Hill. On Monday, the Democrat-controlled House of Representatives plans to vote on a measure to increase the direct payments to that amount.
"Much more money is coming," Trump said in his statement Sunday. "I will never give up my fight for the American people!"
Newsweek reached out to the Treasury Department for comment on when the stimulus checks will be sent but did not hear back in time for publication.