Here's Who Memphis Wants to Nominate For 'Big Brother' Eviction This Week
Cody Calafiore's Big Brother Head of Household reign came to a close on Thursday night's episode, and someone else has already taken his place. Memphis Garrett is the second Head of Household this season, and already seems to have some big plans.
Though Keesha Smith was just eliminated from the game on Thursday night, weeks inside the Big Brother house move quickly. Memphis is already forced to name his two nominations for eviction on Friday, according to Big Brother Daily. So what does this mean for the house, and the quick gameplay?
Memphis first appeared on Big Brother 10, where he was the runner-up to Dan Gheesling, one of Big Brother's most celebrated players of all time. His approach in the Big Brother All-Stars house is to be "Cool and collective, silent but deadly. The idea this time around is to play the same social game but focus on jury management and always be in control of my game," according to his CBS bio.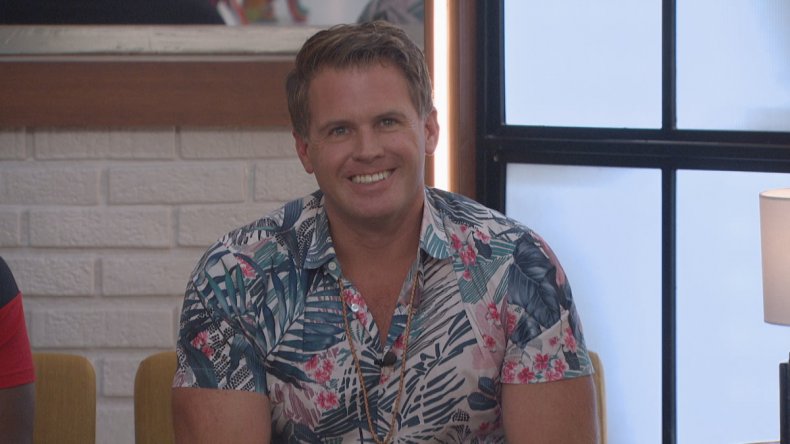 And so far, it seems Memphis is doing so. He's formed ties with some super strong Big Brother players already...most notably, Cody. So that means the power in the house will not shift this week. Though Cody is no longer calling the shots, his side of the house is still making the decisions and eliminating threats from other alliances.
Memphis has begun chatting about possible targets this week on the live feeds. Here are some of the people he's considering for nomination.
Ian Terry
This former Big Brother winner is a natural threat to all houseguests because of his former win. It seems Memphis assumes if Ian is on the block come eviction night, the All-Stars will flock to remove him given his great gameplay.
Bayleigh Dayton and Da'Vonne Rogers
When Memphis suggested targeting Janelle Pierzina and Kayser Ridha, Cody shot back quickly. Though Janelle and Kayser are known for strategic gameplay as a team, it appears there may be reason to keep them, simply to collect intel.
Cody then suggested Bayleigh or Da'Vonne could be good targets.
Nicole Anthony
Nicole A. is also a possible option for nomination, according to Cody. Together, the list singles out those in the house who have yet to side with Cody's alliance, or make an impressional connection. Big Brother fans know the game is beloved for blindsides and giant twists, though, so it's always possible Memphis will make a larger move than the names already listed.
David Alexander
There's no real reason for David to be a target this week, but apparently Memphis would like to see that change. He admitted to making David a "have not" this week so David may cause a scene about the unfair treatment.
Have nots are not able to sleep in real beds for the week and can only eat a Big Brother-designed food called slop.
Here's Who Memphis Wants to Nominate For 'Big Brother' Eviction This Week | Culture