Here's Who Should Win the Emmys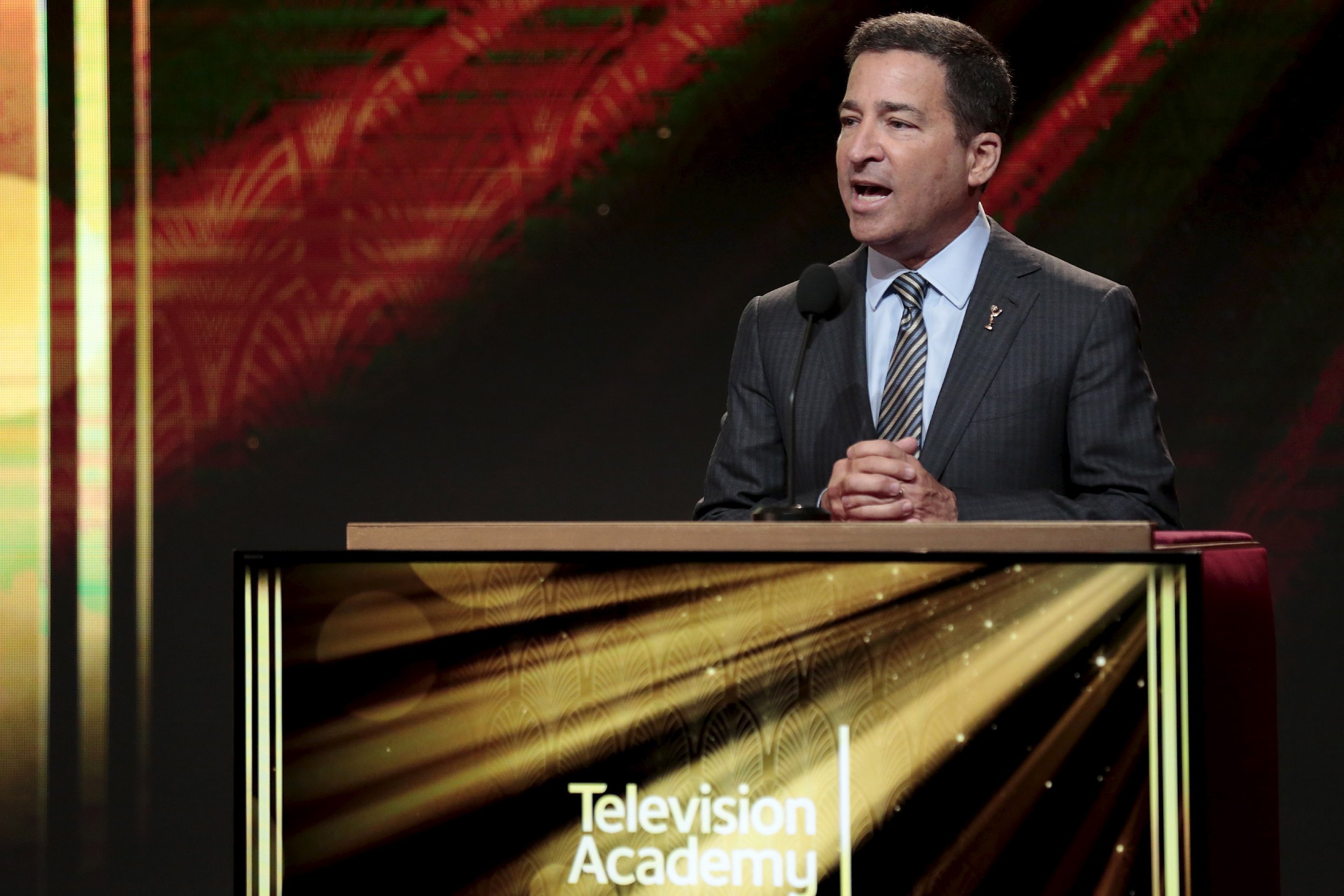 The senior prom of television award shows, the Emmys, returns on Sunday for the 67th year. Lonely Island goofball Andy Samberg will be hosting the event, and promises that he and his resident "silly crew" will be most entertaining in presenting the award show honoring the funniest, most talented and most innovative stars working in TV today.
Despite some stars being shoo-ins for certain awards, snubs and snafus are inevitable. Here, we've broken down who's likely to take home the golden statues, and who probably won't—but should.
Outstanding Drama Series
House of Cards
Game of Thrones
Orange is the New Black
Mad Men
Homeland
Downton Abbey
Better Call Saul
Who Will Probably Win: Mad Men
Who Should Win: Hannibal
Why: Mad Men took home the night's most prestigious prize in 2011, and has been nominated many, many more times since then for costuming, acting and writing prizes, among others. Game of Thrones is a contender too, as it's never won this category and remains one of the top-rated shows currently on TV. But how was Bryan Fuller's brilliant and twisted Hannibal not nominated? The masterful NBC show is network TV in a prestige mold and a delectable new take on Hannibal Lecter lore—plus, after watching you'll never say the words "I'm having a friend for dinner" in the same way again.
Outstanding Actress in Drama
Robin Wright (House of Cards)
Taraji P. Henson (Empire)
Viola Davis (How to Get Away with Murder)
Tatiana Maslany (Orphan Black)
Elisabeth Moss (Mad Men)
Claire Danes (Homeland)
Who Will Probably Win: Tatiana Maslany
Who Should Win: Taraji P. Henson
Why: This is one of 2015's toughest Emmy races, as every contender here delivered unforgettable performances in her own right. Tatiana Maslany's performance as the chameleonic Sarah Manning has been lauded by critics and has earned her a rightfully deserved first Emmy nod. Yet Henson's character is a clear standout, the person anchoring the duplicitous Empire family and FOX's smash show too. Henson's star power is potent in her portrayal of Cookie Lyon, who served time for her family's benefit, spouts the best one-liners on television and still manages to always look calm and collected under duress. "Yeah, [Cookie's] my name. Take a bite." Enough said.
Outstanding Actor in Drama
Kevin Spacey (House of Cards)
Jon Hamm (Mad Men)
Jeff Daniels (The Newsroom)
Bob Odenkirk (Better Call Saul)
Dominic West (The Affair)
James Spader (The Blacklist)
Liev Schreiber (Ray Donovan)
Who Will Probably Win: Jon Hamm
Who Should Win: Jon Hamm
Why: Hamm's been nominated for an Emmy a whopping 16 times, and has never been recognized for his portrayal of the acerbic, troubled, hard-jawed Don Draper in Mad Men—or as an outstanding guest star on 30 Rock, as Liz Lemon's dopey, dreamy boyfriend Drew Baird. It's about time he got some love (but given the recent news of his split from longtime partner Jennifer Westfeldt, love is, indeed, probably not real).
Outstanding Comedy Series
Modern Family
Veep
Louie
Transparent
Unbreakable Kimmy Schmidt
Parks and Recreation
Silicon Valley
Who Will Probably Win: Modern Family
Who Should Win: Transparent
Why: Much was made of the perplexing decision to include Transparent in the comedy category at the Emmys; it's definitely more in the drama vein. But the way in which this wrenching show managed to turn hearts and minds upon its premiere was unparalleled. The paradigm-shifting show, based on the life of creator Jill Soloway, helped contextualize the transgender experience (as well as its impact on families) to audiences, and is more than deserving to be lauded with a top award—even if it is in comedy. We'll see if it can unseat reigning comedy champ Modern Family, which has swept this category every year since 2009, when it first aired.
Outstanding Actress in Comedy
Julia Louis-Dreyfus (Veep)
Lily Tomlin (Grace and Frankie)
Edie Falco (Nurse Jackie)
Amy Poehler (Parks and Rec)
Lisa Kudrow (The Comeback)
Amy Schumer (Inside Amy Schumer)
Who Will Probably Win: Amy Schumer
Who Should Win: Julia Louis-Dreyfus
Why: Amy Schumer is arguably one of the hardest-working people in show business, and her efforts have inevitably helped elevate her sketch comedy show to something typically reserved for a narrative-driven series. Regardless, Veep had one of its strongest, most critically acclaimed and well-received seasons yet due in no small part to reigning Emmy champ Louis-Dreyfus as Vice President Selina Meyer, a dead ringer for Hillary Clinton as she revs up for the 2016 election. Their resemblance is uncanny, down to the power suits, unapologetic nature and release of their respective memoirs.
Outstanding Actor in a Comedy
Louis C.K. (Louie)
Jeffrey Tambor (Transparent)
Will Forte (The Last Man on Earth)
William H. Macy (Shameless)
Don Cheadle (House of Lies)
Matt LeBlanc (Episodes)
Who Will Probably Win: Jeffrey Tambor
Who Should Win: Jeffrey Tambor
Why: Tambor is deservedly this year's critical darling. His scintillating performance as Maura Pfefferman, the patriarch in the midst of her coming out and transition to womanhood, in Amazon's culturally transgressive hit was the performance of the year.
Outstanding Supporting Actress in Comedy
Niecy Nash (Getting On)
Julie Bowen (Modern Family)
Allison Janney (Mom)
Kate McKinnon (Saturday Night Live)
Mayim Bialik (The Big Bang Theory)
Gaby Hoffmann (Transparent)
Jane Krakowski (Unbreakable Kimmy Schmidt)
Anna Chlumsky (Veep)
Who Will Probably Win: Allison Janney
Who Should Win: Gaby Hoffmann
Why: It was a banner year for outstanding women in comedy, both supporting and in lead roles. While Janney is the frontrunner, the inimitable Gaby Hoffmann—in her gnarled role as the daughter of the transitioning Maura Pfefferman in Transparent—is one of the most gripping performances we've seen this year.
Outstanding Supporting Actor in Comedy
Andre Braugher (Brooklyn Nine-Nine)
Adam Driver (Girls)
Keegan-Michael Key (Key & Peele)
Ty Burrell (Modern Family)
Titus Burgess (Unbreakable Kimmy Schmidt)
Tony Hale (Veep)
Who Will Probably Win: Ty Burrell
Who Should Win: Titus Burgess
Why: Pinot noir / Caviar, Myanmar / Mid-sized car / Titus Burgess is popular / Find out who your true friends are / Emmy night, Burgess will be spectacu-lar.
Outstanding Supporting Actress in a Drama
Joanne Froggatt (Downton Abbey)
Lena Headey (Game of Thrones)
Emilia Clarke (Game of Thrones)
Christina Hendricks (Mad Men)
Uzo Aduba (Orange Is the New Black)
Christine Baranski (The Good Wife)
Who Will Probably Win: Lena Headey
Who Should Win: Christina Hendricks
Why: Lena Headey is the formidable front-runner for this category for her role as the calculated, icy Cersei Lannister, who had to endure a brutal (and much buzzed-about) nude walk of shame on the show. Yet Hendricks has garnered her six consecutive Best Supporting Actress nominations—and not one win thus far for her role as the fiery Joan Holloway. Now's her last chance, and here's hoping Hendricks takes it for her character's slow-burn, seven-season character development from office manager to firm partner to a woman who's still successful despite not having it "all."
Outstanding Supporting Actor in a Drama
Jonathan Banks (Better Call Saul)
Ben Mendelsohn (Bloodline)
Jim Carter (Downton Abbey)
Peter Dinklage (Game of Thrones)
Michael Kelly (House of Cards)
Alan Cumming (The Good Wife)
Who Will Probably Win: Peter Dinklage
Who Should Win: Laurence Fishburne
Why: Dinklage is Emmy royalty, having been nominated five times for his vulnerable portrayal of the complex Tyrion Lannister. But Fishburne's critical role in Hannibal—as the hardboiled Jack Crawford, an FBI agent breaking his back to catch serial killers while his wife is dying a slow, pained death from cancer—is a snub that should be rectified with this award. Even if, yeah, we know Hannibal wasn't technically nominated. We can dream.