Here's Who Spoilers Say 'The Bachelor's' Peter Weber Will Probably Choose
The Bachelor is almost over, but there still isn't a firm answer on who will win Peter Weber's heart, if anyone manages it at all. Spoilers have outlined key pieces of Weber's season throughout, but the grand finale has yet to be unveiled.
There is one most-likely possibility, though, from Bachelor spoilers that are available. According to those, Madison Prewett is likely to be Weber's final choice. The question left is if Prewett will choose him, too.
Spoiler blogger Reality Steve confirmed that Weber is not currently dating Hannah Ann Sluss. This means Prewett was his final choice. Fans have already begun to see Weber and Prewett's relationship unravel on The Bachelor, though.
Last week on the show, Prewett admitted she's a virgin, and told Weber she'd have a difficult time accepting an engagement from Weber if he slept with the other remaining women. Weber did this anyway, he admitted, and Prewett was devastated. Prewett did not give Weber an ultimatum but explained that him deciding sex with the others was more important than her claim she could leave the show was hurtful.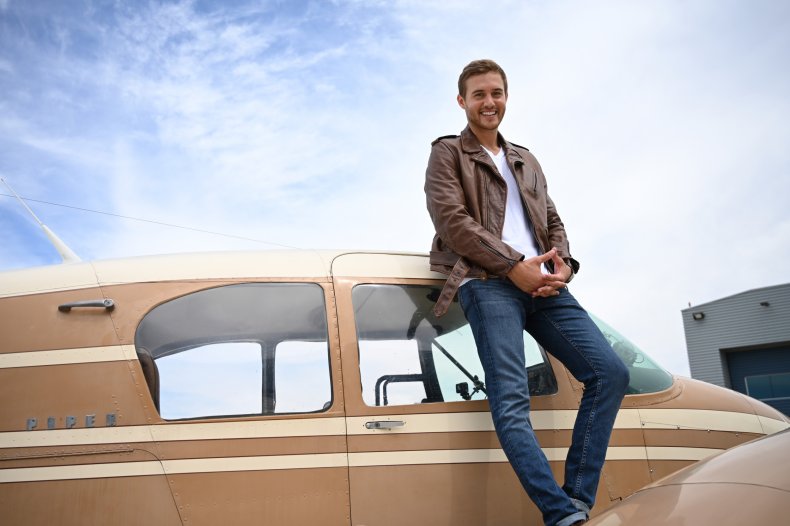 Though Prewett will accept a rose from Weber and be admitted into the final two, it's said she'll decide to leave the show. Prewett apparently has a difficult time getting past Weber's decision, which may force the season to follow an unprecedented path. Left with one woman—Sluss—Weber will seemingly chase after Prewett to try to secure a future with her.
Reality Steve confirmed no formal engagement happens during the finale. Instead, Weber will seemingly chase Prewett after the fact. Previews imply this as well. Weber is seen approaching a house that hasn't been featured before, one that internet sleuths identified as a Los Angeles Airbnb.
The clip involving Weber's mother is also in play. Tearfully, Barbara Weber tells her son "don't let her go" and "bring her home." This would make sense in the context of Prewett leaving.
Other hints, like Bachelor production being spotted in Auburn with Prewett, point to a continued storyline between Prewett and Weber. If Prewett feels confident enough in Weber, and their relationship, to continue on is unknown.
The missing pieces of the finale lie mostly in where Prewett stands. It's also unknown how, and when, Weber will leave Sluss behind. Reality Steve said it's likely he doesn't ever settle with Sluss, but there's a small possibility Weber dates Sluss for a bit before running after Prewett, similarly to Arie Luyendyk's situation with Becca Kufrin and Lauren Burnham.
The Bachelor finale is expected to air next week on ABC.