Here's Who Is Still In The Democratic Race After Beto O'Rourke Ends Campaign
Beto O'Rourke announced Friday afternoon that he has officially dropped out of contention for the 2020 Democratic Presidential race. His departure slims down the field that was once so crowded the party needed two nights for debates.
That begs the question of who is still remaining in the Democratic race with primary races beginning in a few months and the general election one year and three days away.
As of Nov. 1, 2019, here are the prominent candidates (in alphabetical order) still trying to win the nomination and challenge President Donald Trump in 2020:
Former VP Joe Biden
Sen. Cory Booker
South Bend, Indiana Mayor Pete Buttiegieg
Julian Castro
Rep. Tulsi Gabbard
Sen. Kamala Harris
Sen. Amy Klobuchar
Sen. Bernie Sanders
Tom Steyer
Sen. Elizabeth Warren
Andrew Yang
Time is winding down for Democrats to whittle the list of candidates before the state primaries begin. There will be four primaries in February, and they are:
February 3—Iowa caucuses
February 11—New Hampshire primary
February 22—Nevada Democratic caucuses
February 29—South carolina Democratic Primary
Super Tuesday will be March 3, with California, Massachusetts, Texas and nine other states holding their primary races that day.
The General Election will be November 3 to decide the next president and all 435 seats in the House of Representatives.
The next Democratic debate will be November 20, and there will be another on December 19.
O'Rourke, a former Democratic House member who represented El Paso, Texas, showed promise as a potential presidential candidate in 2018 when he ran for the Senate against Republican incumbent Ted Cruz. The race was close, with Cruz winning 51 percent of the vote that night in Texas.
However, O'Rourke impressed a national audience in his tight race against Cruz, who was popular enough in 2016 that he won the Texas primary over then candidate-Trump.
O'Rourke announced on March 14 this year that he would run for president, and he was a staunch supporter of stronger gun control, and became an even stronger voice after the shooting massacre at an El Paso Walmart late in the summer.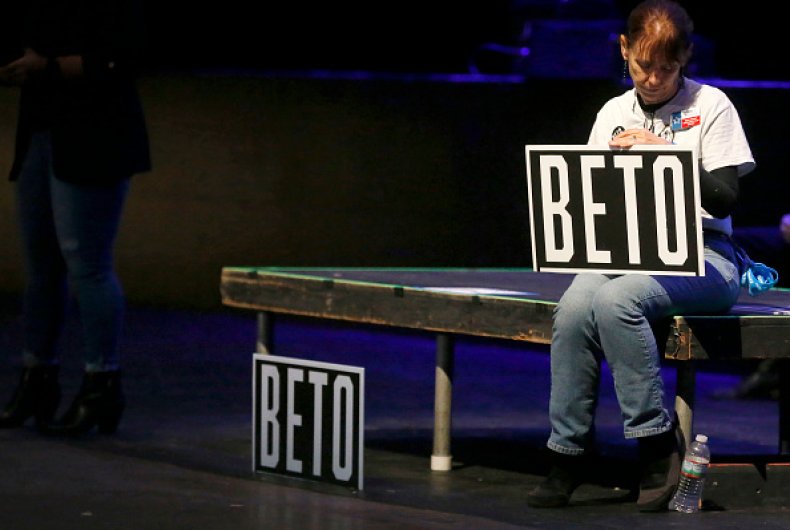 On Friday afternoon through a series of tweets, O'Rourke said he was bowing out of the race, but still supporting his party.
"I am grateful to all the people who made up the heart and soul of this campaign. You were among the hundreds of thousands who made a donation, signed up to volunteer or spread the word about this campaign and our opportunity to help decide the election of our lifetime," O'Rourke wrote.
"Our campaign has always been about seeing clearly, speaking honestly, and acting decisively.
In that spirit: I am announcing that my service to the country will not be as a candidate or as the nominee."