Here's Who Wins 'Bachelor: Listen To Your Heart' And Gets To Go On Tour
The Bachelor franchise is no stranger to singles wanting to further their entertainment careers on the platform. Now, there's a whole spinoff dedicated to exactly that. Move over, Jed Wyatt, there's a new group of singer/songwriters ready to meet America, and most of them have a better reputation.
The Bachelor Presents: Listen To Your Heart will debut a totally new concept on Monday night. Everyone on the show is single, and a singer. Each week, the singles will couple up to perform and eventually, there will be one winning couple. We already know who that is, thanks to Reality Steve.
Spoilers show one couple, who apparently does fall in love, taking the winning title. Their names are Chris and Bri, and Reality Steve revealed some details about their relationship on Twitter in February.
In addition to being the winners of the season, Chris and Bri were also the first couple to tell each other "I love you" according to the spoiler blogger. All of this happened around February 12, when the finale episode was filmed at the Country Music Hall of Fame in Nashville.
So who are Bri and Chris?
According to the Bachelor cast bios, Bri is a 28-year-old pop singer from Provo, Utah. Her bio calls her a "stunning and sweet soul" in addition to revealing that Bri was engaged in the past. It also states that she's a Later Day Saints follower.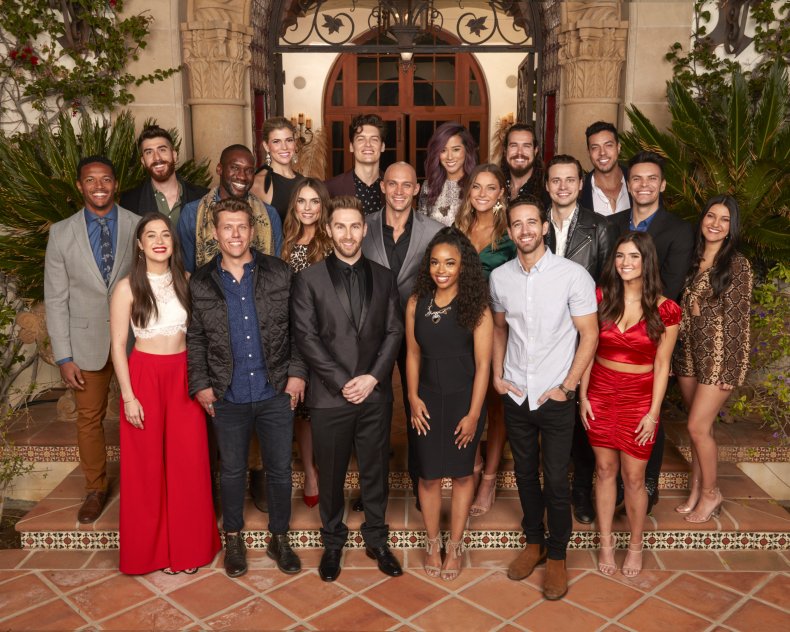 Chris is a 30-year-old Soul musician from Los Angeles, California. A fun fact explains Chris worked for UNICEF and went on global mission trips to give back.
Though the pair sound genuine, there's one contestant on the show who already has a bad reputation. Trevor, who appeared on American Idol in the past, has been slammed by Reality Steve and his followers for an apparent "playboy" reputation. Despite this, he's someone who ends up in a relationship by the end of the show. Before the season even aired, fans began issuing warnings to his on-show romance, Jamie, about his history.
A trailer for Listen To Your Heart seems different than any former Bachelor shows. In comparison to Bachelor In Paradise, which allows former contestants to mingle and fall in love at a luxury resort in Mexico, Listen To Your Heart is competition-based. It also appears to be fueled by drama, past the fighting dreams to become famous musicians.