Here's Who Wouldn't Qualify for the $2,000 Stimulus Checks
Congress will continue to consider legislation Tuesday that would allow Americans to receive $2,000 stimulus checks, but not everyone would be eligible for the increased direct payment.
The Caring for Americans with Supplemental Help (CASH) Act passed with a 275–134 vote in the House of Representatives on Monday. Forty-four Republicans joined Democrats in the chamber to support the bill, which would increase stimulus checks for Americans under a certain income level to $2,000.
The vote came just days after President Donald Trump expressed his disappointment with the "ridiculously low" $600 stimulus check included in the $900 billion coronavirus relief package passed by Congress last week. He called on Capitol Hill to change the amount to $2,000.
Only individuals who make less than $75,000 annually, heads of households whose income is less than $112,500 and married couples who earn less than $150,000 can qualify to receive the entire $2,000 stimulus check. For more high-income individuals and families, the direct payment will decrease $5 for every $100 earned over the income thresholds. Income is based on 2019 tax returns.
Others who are not eligible for the $2,000 payment are undocumented immigrants, though their family members can qualify for payment as long as they have Social Security numbers—a significant change from the Coronavirus Aid, Relief and Economic Security (CARES) Act, which did not provide stimulus checks for mixed-status families.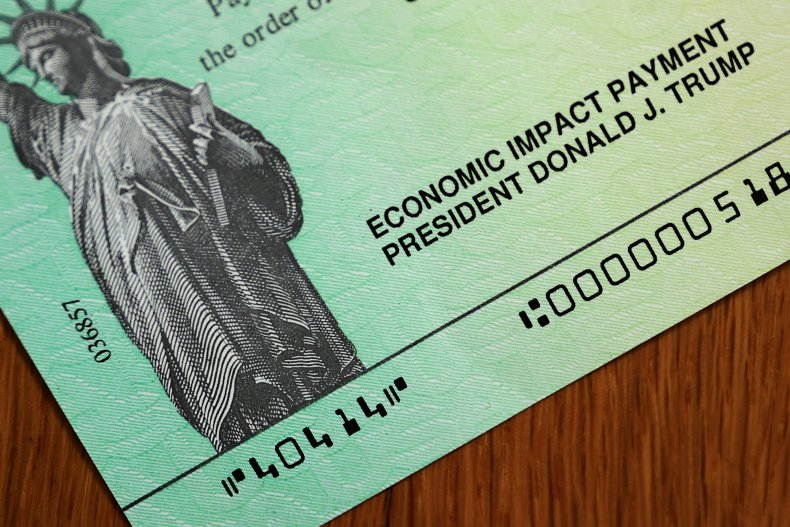 The future of the CASH Act now rests in the GOP-controlled Senate, where Republicans have expressed skepticism about increasing the price tag of the $900 billion relief package. The implementation of $2,000 checks would cost roughly $464 billion alone.
"Someone's got to pay for that. We can't just have free money," Republican Mitt Romney said last week.
But the idea has gained traction from a handful of conservative members, including Josh Hawley of Missouri, Lindsey Graham of South Carolina and Marco Rubio of Florida. Plus, Georgia's two Republican senators expressed support for $2,000 checks on Tuesday morning.
"I've stood by the president 100 percent of the time," Kelly Loeffler told Fox News. "I'm proud to do that and I've said absolutely, we need to get relief to Americans now and I will support that."
David Perdue echoed that sentiment in a tweet shortly after her interview, writing: "President @realdonaldtrump is right—I support this push for $2,000 in direct relief for the American people."
Democratic Representative Richard Neal, the chairman of the House Ways and Means Committee, introduced the CASH Act on December 24. In a statement, he urged Republicans on Capitol Hill to support the measure.
"Now that the president has finally endorsed that idea as well, we're ready to immediately pass the CASH Act to put an additional $2,000 into the pockets of folks in need. congressional Republicans must join us in this effort and not block critical relief from reaching families who are hurting," Neal said.