Here's Why 'Bachelor' Nation Is Done With Victoria Fuller After Her Hometown Date Outburst
Victoria Fuller has slowly but surely developed a poor reputation throughout this season of The Bachelor. That came to full fruition on Monday night, when it seemed the vast majority of Bachelor Nation was ready for her to be eliminated from the show.
Fuller's hometown date with Peter Weber took up most of the show's second hour, and Weber never even met Fuller's family. Instead, a visit from one of Weber's exes sparked major questions about his relationship with Fuller, and her self-defensive arguing tactics only confused Weber more.
Merissa Pence, who dated Weber briefly in the past, approached Weber in her hometown of Virginia Beach. Fuller and Pence have mutual friends, and apparently Pence had inside knowledge about Fuller's true character. Pence told Weber that Fuller has wrecked a handful of relationships. Weber took this to heart, as he has with most of the shocking scenarios this season, and approached Fuller about the situation.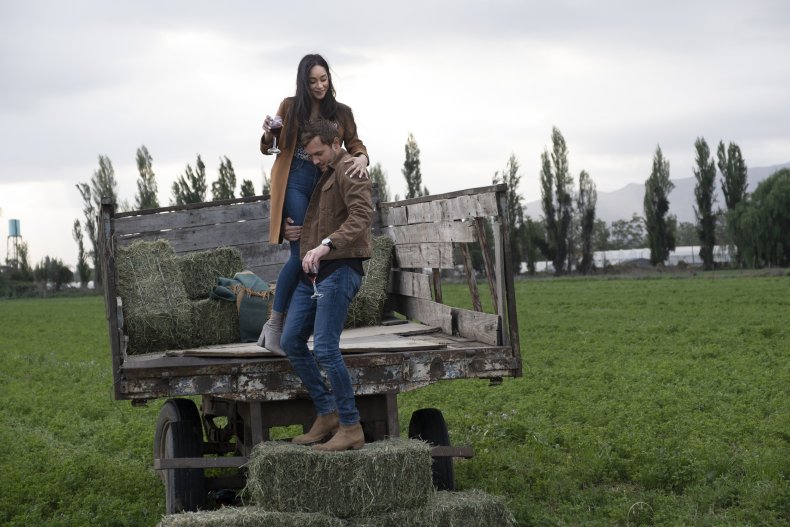 Instead of speaking calmly about the encounter, Fuller put on a full defense. She repeatedly told Weber she's "done" and stormed away from the conversation and down her street twice. She asked Weber how they could come back from this and go inside her parents' house and meet her family. Neither knew how that was possible.
Fuller's main concern didn't seem to be Pence's claims but rather that Weber had the audacity to bring up his concerns instead of meeting her family. The two parted ways without an official breakup, and Weber's only hometown experiences with Fuller were their Hunter Hayes concert date and the fight outside of her parents' house.
In the morning, Fuller appeared at Weber's hotel room, and the pair had a levelheaded conversation about the night's blowout. Bachelor Nation was vocally concerned that the pair took a second opportunity to prolong their relationship instead of cutting it off in the heat of their disagreement. Surprise and anger soared when the rose ceremony came, and Fuller shockingly received a rose. She's now officially part of Weber's final three.
While some viewers tweeted negative thoughts about Fuller, others created a meme out of Bachelor Nation's agreed-upon stance.
Because Fuller was given a rose, Kelsey Weier was sent home. This came after Weier told Weber she was in love with him. Hannah Ann Sluss and Madison Prewett also received roses. The final three will be given fantasy suite dates next week, which will buy them their first alone time with Weber.