Here's Why the Definitive Origin of COVID Pandemic May Never Be Found
Discovering the origin of the COVID-19 pandemic could help prevent the next one, but a team of experts tasked with trying to find the origin has warned that allowing time to pass may make it difficult to learn how the pandemic began.
A team of international experts convened by the World Health Organization (WHO) was supposed to engage in a second phase of investigatory efforts, but the process has stalled, raising concerns that waning antibodies could leave early cases undetected. Combined with animals being culled and farms and markets being shut down, researchers face a challenge drawing a definitive conclusion as to the origin of the COVID-19 pandemic.
"Crucially, the window is rapidly closing on the biological feasibility of conducting the critical trace-back of people and animals inside and outside China," the experts wrote in a commentary for the journal, Nature.
While the earliest cases of COVID-19 were reported in the Chinese city of Wuhan in December 2019, it's possible the virus was circulating before then. Those cases likely went undetected and finding them might require conducting large-scale antibody surveys inside and outside of China, which is a top priority for the WHO-led mission team.
It's unclear how long a person may have antibodies after recovering from COVID-19 and experts believe the length of time antibodies last may differ from person to person. What is believed to be known about the virus is that neutralizing antibodies wane over time.
So, the WHO-led mission of experts noted that the more time it takes to conduct further investigations, the fewer people who will be identified as having been exposed before December 2019. Without this knowledge, it may be more difficult to understand where the outbreak started.
The international team of experts determined after a weeks-long visit to China that the most likely explanation is that COVID-19 originated naturally, jumping from animals to humans. However, researchers have been unable to find an intermediary host potentially responsible for passing the virus to civilian populations from the wild.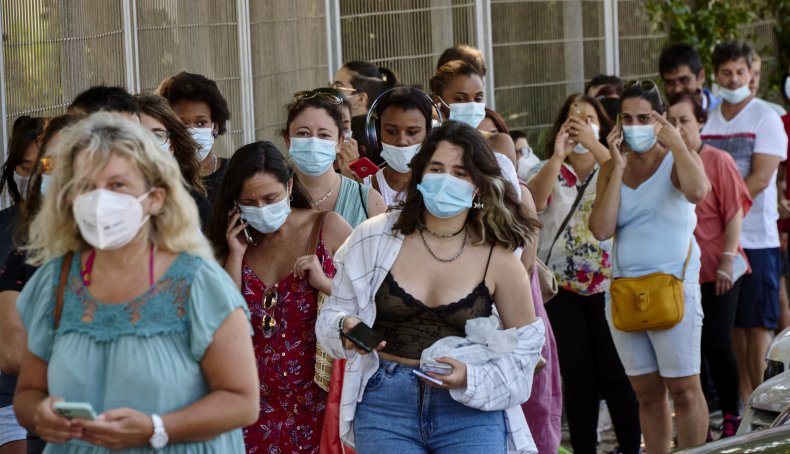 Originally believed to be the result of live animal markets, many markets and wildlife farms that supplied them with their animals were shut down after cases started to spread. Animals were also culled to help curb the outbreak, "making any evidence of early coronavirus spillover increasingly difficult to find," according to the team of experts.
Back in February, when the WHO-led team of experts first arrived in Wuhan, experts told Newsweek they weren't entirely confident the world would ever know exactly how the pandemic began.
"I think it's possible we could put it together but the trail has grown cold with so much time between the first major cases and now. I'm not optimistic that it's going to be clear cut at least," Dr. Gregory Gray, a Duke University professor, who has done work in China, told Newsweek.
One persistent issue in studying the pandemic is obtaining raw data from the Chinese side of the WHO-China joint mission. Dr. Tedros Adhanom Ghebreyesus, the director-general of the WHO, said in March that the WHO team wasn't given complete access to necessary data and expressed the hope that China would be more forthcoming in the future.
That hasn't happened, according to the WHO team, who wrote that the Chinese team "still is reluctant to share raw data" over patient confidentiality concerns. Chinese officials have denied that researchers were blocked from certain information and have said they were given everything they needed to compile their report.
Staff members from China's Ministry of Foreign Affairs were with the group the entire time, adding fuel to speculation that Chinese officials were trying to control what information was shared. Leaning on his experience in China, Gray told Newsweek there's a "political hand" overseeing everything, meaning there may be Chinese scientists who are revered in their field, but could be largely blocked from sharing certain information.
When asked about China's lack of information sharing, White House press secretary Jen Psaki said on Wednesday that it's "well known they haven't been cooperative." However, she wouldn't elaborate on any plans President Joe Biden has to pressure China to get on board with additional investigations.
Given China's reluctance to further investigations and the other challenges researchers face, Gray said in February it will be "hard" for members of the WHO-China joint mission to draw a conclusion beyond a "hypothesis, at best."
Also plaguing the investigation into the COVID-19 pandemic are global tensions and perceived political motives. China's expressed frustration with the world pointing the finger at them, accusing those who seek to blame China as capitalizing on the pandemic to further a political agenda.
The WHO has advocated for a politics-free investigation into the origin of the COVID-19 pandemic. The joint mission team applauded WHO's decision to create a committee to oversee future studies, as they believed it would be done in a routine manner that alleviates perceptions that politics are playing a role in the investigations.
However, they have concerns that the process could delay the origin mission by months at a time when the "search for the origins of SARS-CoV-2 is at a critical juncture."