Here's Why It Is NOT Funny To Fake Having Coronavirus This April Fools' Day
Social distancing may be getting to you, and April Fool's Day could seem like the perfect inspiration to pull the best joke of all time on your loved ones. While there's a clear plot point in global history currently unfolding to pull from, please don't pretend you have coronavirus for the sake of an April Fools' prank.
Coronavirus is being added to the list of things you shouldn't joke about, right beside sexuality, pregnancy and mental health. The virus, which originated in Wuhan, China in late 2019, had infected over 740,000 people globally as of Monday, just two days before April Fools' Day 2020, according to John Hopkins University.
People around the world, 35,000 globally as of Monday, maybe even in your hometown, are dying from the new respiratory illness, and that's reason enough why it shouldn't be the butt of your joke.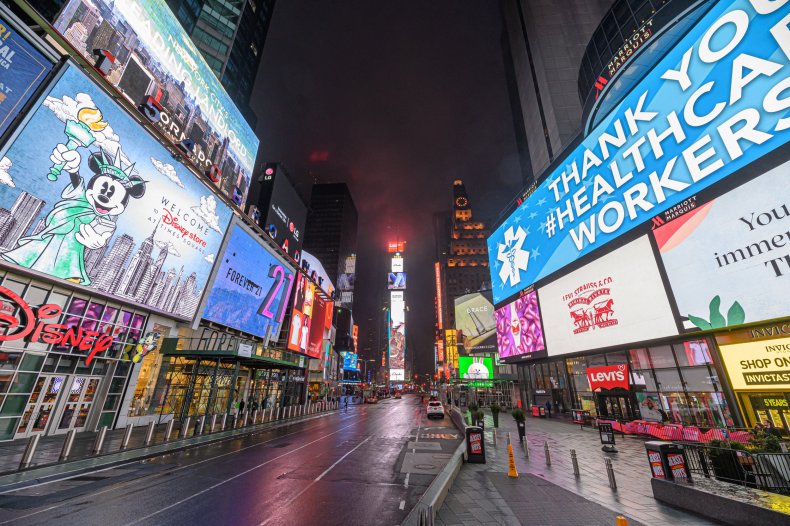 Twitter users pleaded with the online public to be considerate and kind with their April Fools' Day pranks this year. Many people already expect coronavirus will be a common kicker and are shaking their heads at the idea—one that's likely to come to fruition regardless of advocacy.
Even Google has announced they won't proceed with their normal April Fools' Day content due to the pandemic. The search engine told Business Insider they'll: "take the year off from that tradition out of respect for all those fighting the Covid-19 pandemic. Our highest goal right now is to be helpful to people, so let's save the jokes for next April, which will undoubtedly be a whole lot brighter than this one."
Some may find comfort in humor—a way to shut out the darkness of the situation that's undeniably changing the way the world interacts. If that sounds like you, continue with your coping, but please don't bring it public on April Fools' Day. To wrongfully submit yourself a one of the growing number of those infected when you have the privilege of health is inconsiderate and embarrassing.
There's another potential April Fools' Day harm looming: a wild spread of misinformation. It's probable some Internet users will design and spread fake information about coronavirus, which could scare and mislead the general public. As a guideline, refer to the Centers for Disease Control and Prevention for updated coronavirus information, as well as news sources you trust.