Here's Why Madison Prewett Isn't Out of 'The Bachelor' Running Yet According to Finale Spoilers
Madison Prewett left The Bachelor on Monday night because she seemingly couldn't see an easy future with Peter Weber. Bachelor spoilers, preview editing and more seem to imply Prewett isn't out of the competition just yet, though.
Part two of The Bachelor finale will air on Tuesday night, and may even bring Prewett back. A preview for the episode shows Prewett in an emotional conversation with host Chris Harrison. When asked if she regrets leaving Weber, Prewett seemingly responds "Yeah."
The Bachelor is known for some sneaky editing, though, so the conversation may not look like that when it airs Tuesday night. The preview also shows Prewett in a car which some fans immediately assumed was the runner up heading to the final rose ceremony.
Spoilers say that's not the case at all.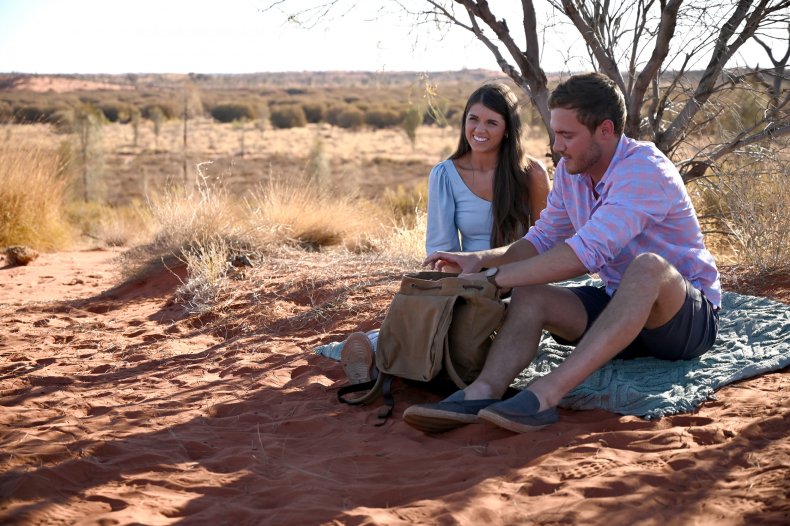 The conversation with Harrison apparently happens after the crew leaves Australia. Weber still has a full final rose ceremony with Hannah Ann Sluss, who is the only remaining contestant as of Tuesday night's episode. The pair are even engaged, according to Reality Steve.
The relationship apparently won't last, though. Sluss and Weber will break up on Tuesday night's episode, too, when he reveals he's still in love with Prewett. It then becomes Weber's personal goal to win back Prewett, spoilers claim.
If this happens is still unknown. Prewett has been spotted filming with Bachelor production as recently as February, so it appears the reconciliation between herself and Weber is recent. If they're in a relationship, engaged or apart will only be revealed on Tuesday night's episode. This is likely why Harrison continues to claim Weber doesn't know how his season will end.
Spoilers allege Weber wasn't able to win Prewett back immediately. Instead, it took some time and frequent conversations for the pair to work through their time apart. This could be because of Weber's decision to sleep with other women on the series, which prompted problems between himself and Prewett, or the fact that he was engaged to someone else on the show.
What this means for Weber's future with Prewett is unknown. Fans will likely question how Prewett would fit into the Weber family, too, after they were harsh about her values. Weber's mother, Barbara, was adamant about Weber belonging with Sluss instead of Prewett after the drama surrounding Weber's sex life.
All questions will be answered during part two of the Bachelor finale Tuesday night at 8 p.m. ET on ABC.