How to Buy The Nike React Element 87 Shoe, Summer's New 'It' Sneaker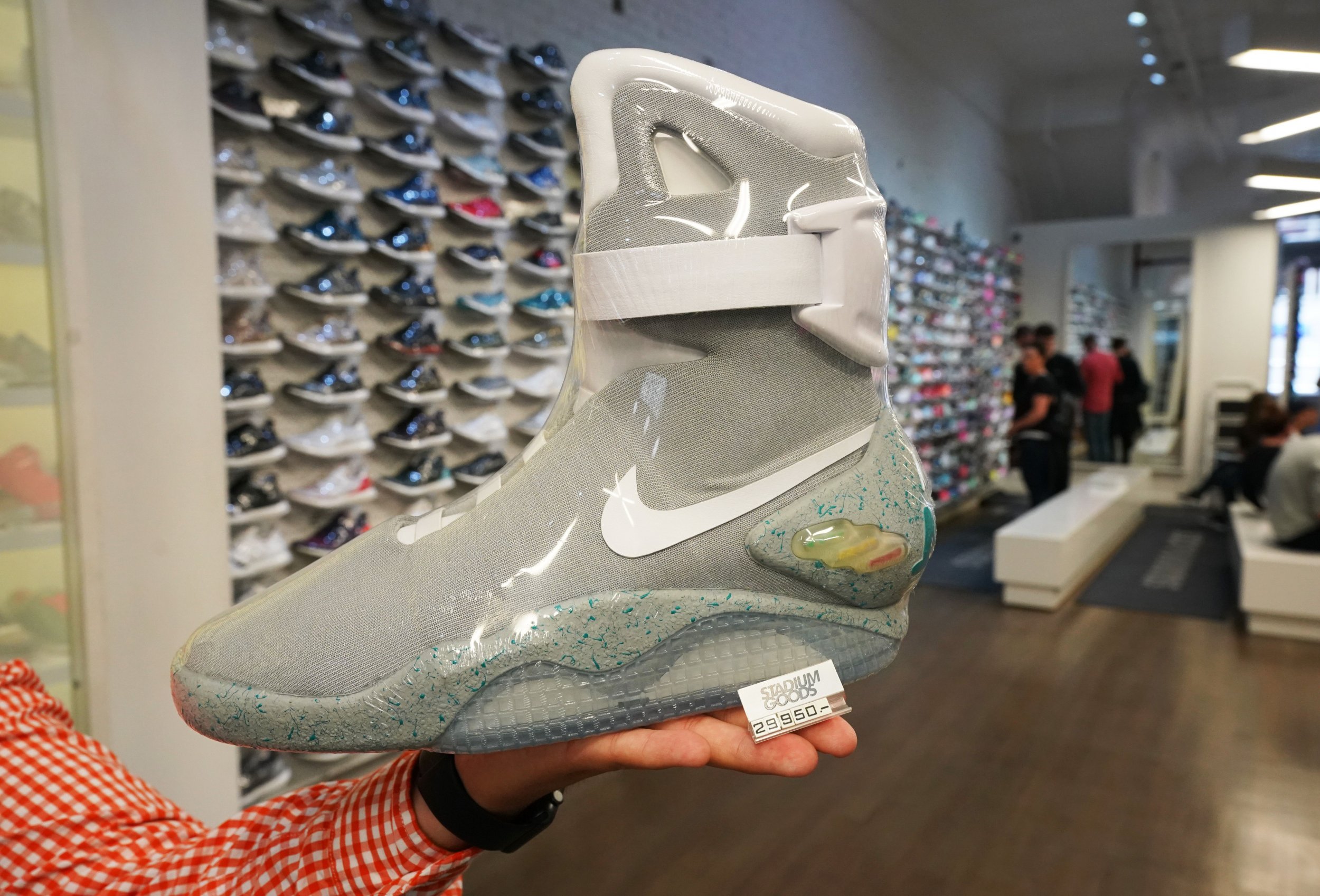 Sneaker fans worldwide are gathering up all of their hardworking coins and getting ready to spend it on Nike's next "it" shoe. The Nike React Element 87 is set to have two release dates: June 21 for consumers in Asia, Latin America, Greater China and Europe, while the official release date for North American buyers will be on July 13.
This shoe has been creating a major buzz in the sneaker world thanks to its unveiling at the popular UNDERCOVER's Fashion Week Show that occurred in March in Paris. After being spotted in the fashion show, it was rumored to be an exclusive UNDERCOVER x Nike collaboration. Many viewers believe that this sleek, uniquely crafted sneaker is apart of a new trend Nike is continuing to establish, focusing on their advanced insole foam technology.
Senior designer, Nate Jobe, and his Nike special projects team decided to create a non-conventional sneaker while introducing a new level of comfort for the casual runner. It's newly structured "React" sole is incorporated with a rubber outsole which helps runners receive a great amount of cushioning along with traction to endure long runs around the track.
Nike is on board to release two distinctive colorways to their fans. "The Sail Light Bone" and "Anthracite Black" will be the first of many new colorways to debut for this highly-anticipated shoe. The set price for these must-have sneakers will be $160. Both releases will be located in stores outside of the United States but don't be worried fans, you can still purchase them from your phone by downloading the SNKRS app. There's a strong chance you should set your alarm as the sneaker will be in stock at 3 A.M.
Other online sneaker applications have already developed the market value of this shoe. If you want to get an idea of how much they will cost if they are sold out on the SNKRS app or your nearest selected athletic store that was selling them, check out StockX.com to purchase or for certain resellers, auction off the shoe.