Here's Why People Are Logging Off of Twitter to Protest Anti-Semitism
Some Twitter users are logging off of the social media platform and saying they won't return for 48 hours, as a way to protest anti-Semitism on the service.
The virtual walkout, which began on Monday, is meant as not only a stand against hateful remarks that were recently tweeted out by a British musician, but also as a stand against Twitter's response to those remarks.
British artist Wiley—often referred to as "the godfather" of the grime music genre—issued several anti-Semitic tweets on July 24, some of which were removed by Twitter and others which weren't until about a day later. The social media service has been criticized for its handling of the situation, and for not acting swiftly enough.
For a breakdown of what exactly happened, and what the walkout—which was accompanied by the hashtag #NoSafeSpaceForJewHate—aims to do, read below.
Wiley Tweets
On July 24, Wiley tweeted some offensive comments about Jewish people. In one message, he even expressed that he was at "war" with the Jewish community. It's important to note that Wiley's own manager is Jewish, according to the Israeli outlet Haaretz, which took screenshots of the now-deleted tweets.
"Jewish people you think you are too important and I'm sick of you," Wiley wrote in one tweet. Two of his other tweets read, "When I war with the Jewish community I do not lose trust me...ask John Woolf [Wiley's manager]," and "Jewish would do anything to ruin a black mans life but it won't work with me I am a savage."
Later that same day, Woolf tweeted that A-List Management had dropped Wiley as a client.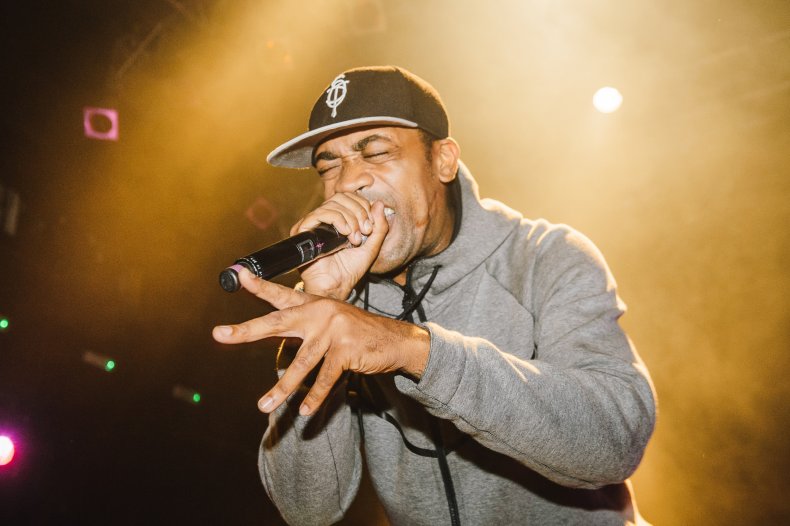 Twitter Users Respond in Outrage
Naturally, there was immediate backlash against Wiley and his statements. Twitter did remove some of his tweets because they violated the platform's community guidelines, but a few of the tweets weren't immediately deleted, and could still be found 24 hours later, on Saturday.
To some users, it was unacceptable to allow such hate speech to remain on the platform.
Walkout Goals
The 48-hour walkout, which some users are currently taking part in, doesn't seem to have too much to do with Wiley personally; rather, it's primarily directed at Twitter's slow response time to problematic tweets. Wiley sparked the walkout because of his actions, but what many of these users want is for Twitter to be responsible in quickly eliminating tweets that could harm someone or promote inequality.
Newsweek reached out to Twitter for comment on the walkout and Wiley's tweets, but didn't hear back in time for publication.
The platform's community guidelines outline that hateful speech and imagery is banned from the platform. "When determining the penalty for violating this policy, we consider a number of factors including, but not limited to the severity of the violation and an individual's previous record of rule violations," it explains. "For example, we may ask someone to remove the violating content and serve a period of time in read-only mode before they can Tweet again."
You can read Twitter's full policy on hate speech here.