Here's Why Some People Think Elon Musk and Grimes Named Their Child Influenza
A wild rumor is circling the internet, and it has to do with Elon Musk and Grimes' child. Thousands of netizens seem to believe the couple has named their baby "Influenza Musk" in the midst of coronavirus.
There's no reason to believe this rumor right now, as it's come from unconfirmed sources, but that hasn't stopped the internet from exploding with opinions about the controversial name.
It's unclear exactly where the claim started, but it spread to the farthest corners of the internet. Reddit users are questioning the validity of the name, while Twitter and TikTok users have taken to starting memes. It's safe to say most commenters aren't fans of the unusual moniker.
Apparently, it wouldn't be out of bounds for the couple to choose an odd name for their baby. Grimes revealed that some memes which previously surfaced about their future child were accurate. "Annoyingly, some of the memes about my naming ideas are on point," she told The Face in February. She didn't want to reveal any names she was considering.
For reference, here are some of the memes. They seem to stem from both Grimes' and Musk's publicly avant-garde personalities.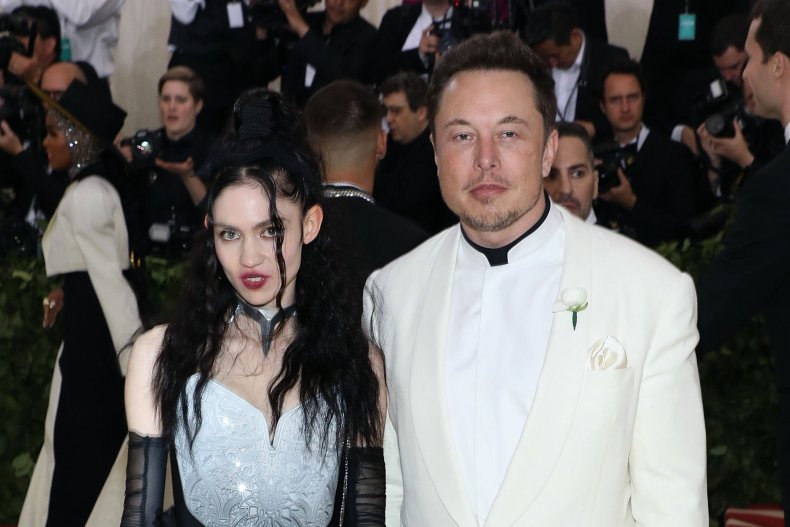 Grimes' own legal name plays into the conversation, too. In 2018, Grimes, whose birth name was Claire Boucher, changed her legal name to "c." It was part of her goal to erase her public persona, she told Cultured in 2019.
"You just have to totally untether your personality from your public persona," she expressed. "I'm like, I don't want to use that name anymore. I don't want to use that face anymore. Because it now stands for something that I don't agree with."
Newsweek reached out to Grimes and Musk to confirm or deny they've named their child Influenza, but didn't immediately hear back.
It's not confirmed Grimes and Musk have welcomed their child to the world, yet. Grimes did tweet about the pain of birthing a child on Tuesday, but it's unclear if this was a simple comment or a birth announcement.
"Having a baby is like the dark souls of tamagotchi," she tweeted.
Fans immediately responded to inquire about the baby, but the artist didn't respond to any birth-related asks. Grimes previously revealed her due date is May 4 or 5 during a Twitch live stream in February.
The tweet caused some Twitter users to assume the artist gave birth on 4/20, a day often associated with marijuana. This marked the start of yet another unconfirmed conversation about the child.
Musk has not said anything about a child on his Twitter account.