Here's Why Some People Think Joe Rogan Is Hosting the Presidential Debates
Did anyone have "Joe Rogan Hosts the Presidential Debate" on their 2020 Bingo card? Some folks think that the comedian and podcast host may already booked to emcee the highly anticipated debate between President Donald Trump and Democratic nominee Joe Biden. That's not the case, but would Rogan actually do it?
He's definitely interested.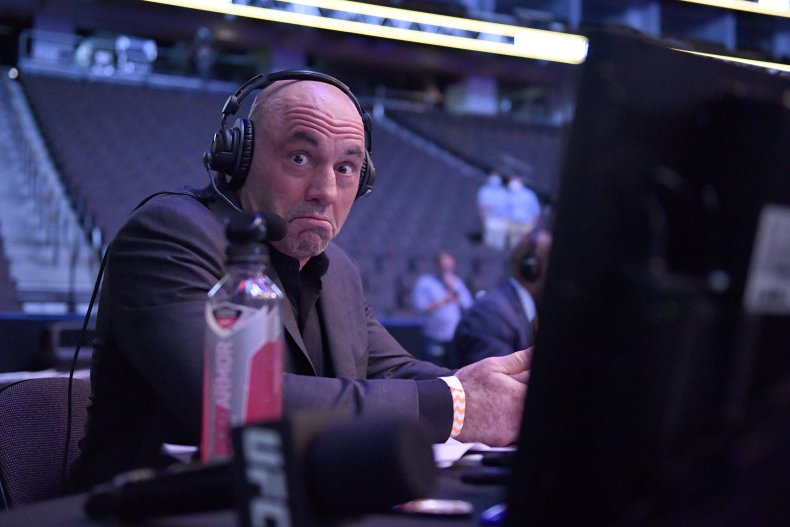 Retired MMA fighter Tim Kennedy appeared on Rogan's podcast, The Joe Rogan Experience, which went live on Friday. Rogan said that he would be interested in moderating a four-hour presidential debate during their conversation.
"First of all, I want no one else in the room, just the three of us, and you'd have to stream it live so no one can edit it, and I would want them in there for hours," Rogan said. "If they wanted to do that – they both wanted to come here in Austin, sit down and have a debate – I would 100% do it."
"But I don't think that Biden can handle it. I think Biden is like, I think he's, I mean people get mad at me for saying this, I think there's something wrong and I don't think there's something wrong, because I'm guessing, or because I'm pro-Trump. I've seen him fall apart," Rogan concluded.
Days later, Kennedy proposed the idea on Twitter, which Trump seemed to accept.
"On my podcast with @joerogan he offered to moderate a debate between @JoeBiden and @realDonaldTrump It would be four hours with no live audience. Just the two candidates, cameras, and their vision of how to move this country forward. Who wants this?" Kennedy wrote on Sunday night.
"I do!" Trump simply responded the following morning.
"A long form debate with a neutral moderator," Kennedy added. "No fake audience reactions. No biased questions. Neutral camera positions. No sound bite length responses. Just their respective policies explained to us."
The idea even inspired a Change.org petition. It has garnered over 250,000 signatures so far, with a goal of 300,000. "We are petitioning for the Commission on Presidential Debates to elect Joe Rogan as the moderator for the 2020 Presidential Debate" the page reads, adding that Rogan would "make a fantastic moderator and would draw interested and invested viewers for the debate."
The presidential debates will be held September 29 in Cleveland, October 15 in Miami, and on October 22 in Nashville. Commentators for the event have already been set: Chris Wallace of Fox News, Susan Page of USA Today, Steve Scully of C-SPAN, and Kristen Welker of NBC News.
Newsweek did not receive comment from Joe Rogan at the time of publication.