Here's Why You'll Be Seeing Way More of Ken Jennings This Season on 'Jeopardy!'
You haven't seen the last of Ken Jennings. The Jeopardy! legend is taking on the show in a whole new way as Season 37 of the trivia show returns September 14.
The Jeopardy! G.O.A.T! winner is officially a consulting producer for the series. That means he won't be competing, but rather helping to influence questions and create challenges that are sure to inspire the next greatest Jeopardy! player.
With this role, viewers will see Jennings appear on some of Season 37's episodes with his own question segments. Jennings won't be there in person, but he'll host video questions. His first Season 37 appearance will take place on September 15, according to The Seattle Times.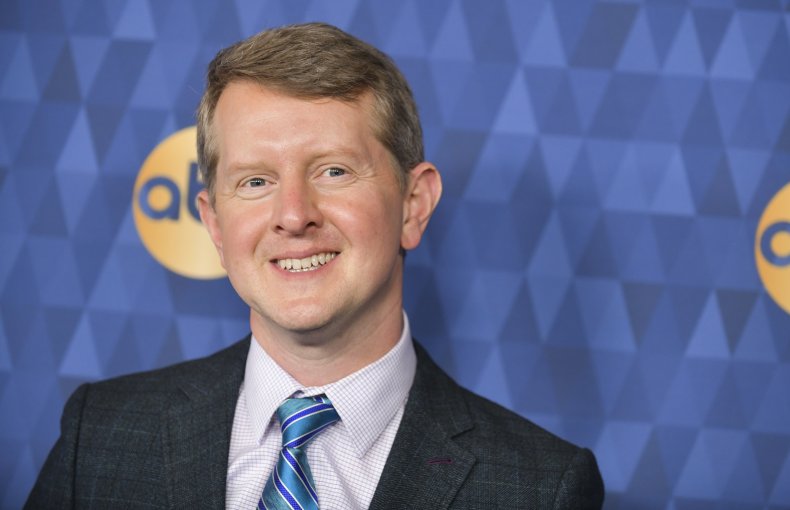 In addition, Jennings is now an official ambassador for the show. While he'll certainly serve as a face for the series, Jennings will also work behind the scenes to continue making Jeopardy! challenging and fun for viewers and contestants.
Whether you're a dedicated Jeopardy! viewer, or just catch the show when you can, chances are you've seen Jennings dominate the game plenty of times before. He holds the most consecutive wins of any Jeopardy! player with a whopping 74 wins.
In addition, Jennings has the most regular-season earnings of all Jeopardy! players. He's taken home over $2.5 million just in regular-season games, and around $4.25 million in total.
Jennings impressed audiences with his G.O.A.T win in January 2020. He faced off against the other two, top Jeopardy! players in history: James Holzhauer and Brad Rutter. Jennings not only won the title of the Greatest of all Time, but earned $1 million.
Because of the impressive title, Jennings expected he'd have to walk away from Jeopardy! for good. In a statement, he said he is relieved to stay associated with the program in some way. "I am very excited to continue working with the show because for most people it is kind of a one-and-done thing," Jennings said. "And after I won the 'GOAT,' I thought, well, that's kind of sad that I won't get to hang out with the folks at Jeopardy! anymore. So it's nice that it'll still be part of my life."
It didn't take long for Jennings to get the call. Jeopardy! reached out to the winner the day after his January G.O.A.T! win, according to The Seattle Times.
Jennings has been appearing on the show since 2004. Fans of the Seattle-based legend can rest assured he won't be going anywhere, even if his role is entirely new.