Former Republican presidential candidate Herman Cain has passed away from health complications after testing positive for coronavirus, his team announced on Thursday morning. Cain was 74 years old at the time of his death.
"You're never ready for the kind of news we are grappling with this morning. But we have no choice but to seek and find God's strength and comfort to deal with it," the statement read. "Herman Cain – our boss, our friend, like a father to so many of us – has passed away."
Cain, who also co-chaired the Black Voices for Trump initiative, tested positive for COVID-19 soon after attending President Donald Trump's re-election campaign rally in Tulsa, Oklahoma, last month. Cain was hospitalized for his symptoms on July 2.
"We knew when he was first hospitalized with COVID-19 that this was going to be a rough fight. He had trouble breathing and was taken to the hospital by ambulance," Thursday's announcement continued. "We all prayed that the initial meds they gave him would get his breathing back to normal, but it became clear pretty quickly that he was in for a battle."
Dan Calabrese, the editor of Cain's website, wrote and published the announcement. It appeared as a blog post on the site, which Calabrese shared to social media via Caine's official Twitter account. His passing came three days after an earlier tweet indicated Caine's condition was improving with medical treatments administered during his hospital stay.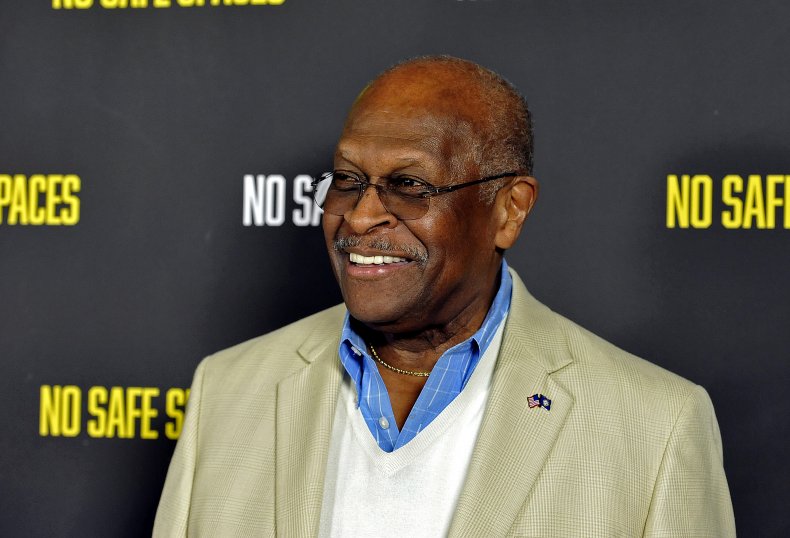 "He is still in the hospital being treated with oxygen for his lungs. In the meantime, the doctors say his other organs and systems are strong," the July 27 tweet stated. "Thank you for praying, everyone. Please keep doing it. He really is getting better, which means its is working."
White House Press Secretary Kayleigh McEnany responded to news of Cain's death shortly after it was announced Thursday morning.
"Herman Cain embodied the American Dream and represented the very best of the American Spirit," McEnany wrote on Twitter. "Our hearts grieve for his loved ones, and they will remain in our prayers at this time."
Trump considered nominating Caine for a seat on the Federal Reserve Board in 2019, since Caine previously chaired a branch of the Federal Reserve Bank in Kansas City.
Cain's age and medical history—he survived stage 4 colon cancer after battling the disease last decade—meant his risks of developing serious health issues from COVID-19 were higher than they are for most. The Centers for Disease Control and Prevention's guidance notes that adults older than 65 and individuals with underlying medical conditions are more likely to become severely ill after contracting the virus than others. Whether a history of cancer increases risks the same way a current diagnosis does is unknown, according to the health agency.
Newsweek reached out to Cain's team for additional comments. This story will be updated with any response.