Federal Reserve Nominee Herman Cain Says God Will Tell US When to Quit Fossil Fuels, Insults Senate Banking Committee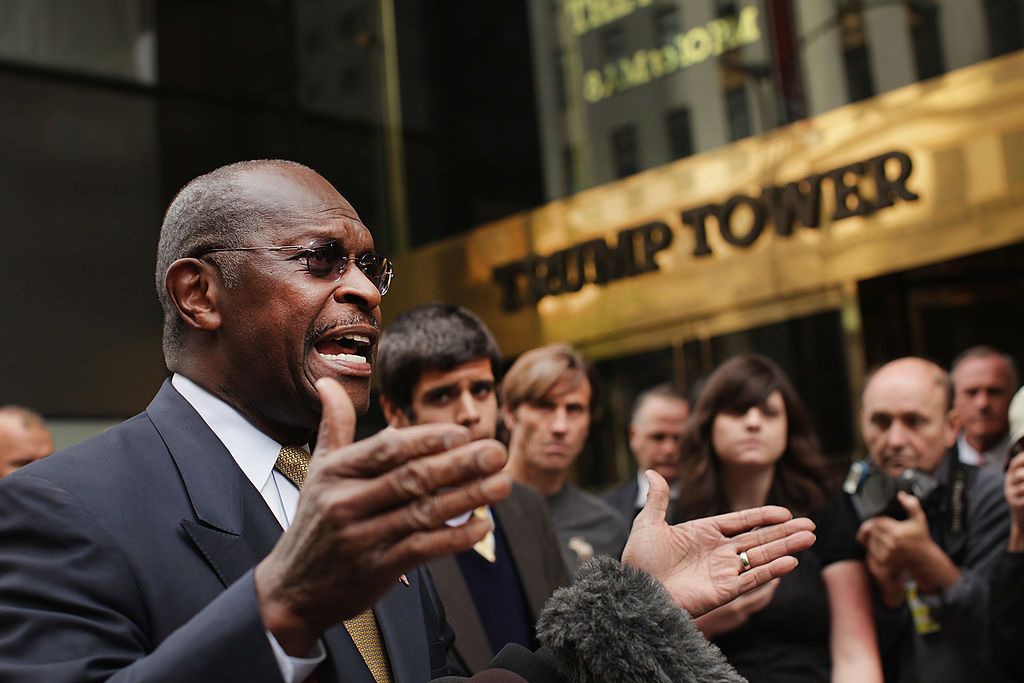 Former Godfather's Pizza CEO Herman Cain, who President Donald Trump recently recommended for a seat on the U.S. Federal Reserve board, said God will figure out when America should stop relying on fossil fuel energy.
Trump's recommendation of Cain — an unsuccessful 2012 presidential candidate and close associate of billionaire political influencers David and Charles Koch — comes just two weeks after the president controversially suggested Republican economist Stephen Moore for a separate Fed opening.
Both Cain and Moore have ties to the Americans for Prosperity group funded by the Kochs, who are majority owners of the U.S. fossil fuel energy conglomerate, Koch Industries. Giving a lecture at the University of Kansas Wednesday night, Cain, 73, expressed his fears with regard to socialism and renewable energy, The Kansas City Star first reported.
"When God is ready for us to not have fossil fuels he'll find a way and we'll figure out how not to depend upon fossil fuels," Cain, a frequent guest on evangelical Christian radio, told attendees of the 50th Annual Vickers Lecture Series at the University of Kansas' School of Business.
Cain's potential central bank nomination will likely face intense Senate confirmation pushback, which he may have exacerbated Wednesday on KU's campus after labeling the Senate Banking Committee — the same body responsible for vetting his nomination — a "bunch of yahoos."
Cain served on the board of the Federal Reserve Bank of Kansas City for four years and chaired it between 1995 and 1996. As the Kansas City Star reported, Cain has held leadership roles at two Missouri energy companies, Aquila and Utilicorp United, with the former undergoing massive layoffs and a huge stock market fall.
The longtime businessman compared himself to Martin Luther King Jr. during the speech, claiming, "You reach a point in your successful career where making more money isn't inspiring enough." The University Daily Kansan newspaper reported that Cain ridiculed 2020 Democrats for Medicare-for-all suggestions and argued that Americans have as much right to health care as they have the right to a luxury car.
"Is a Cadillac a right? Is eating a right? Jesus said in the Bible that man who does not work does not eat," Cain said. "Medicare-for-all means no choice. You can't choose your doctor, you can't choose your hospital, the doctors can't choose the rates, the hospital can't choose the rates, you can't even choose which of your illnesses you want treated."
However, Cain's assertions about the lack of choice under Medicare are not entirely accurate. Medicare does not dictate which doctors or hospitals you can visit. Like any other insurance plan, Medicare users have to go to physicians and hospitals that accept that insurance. Medicare is already widely accepted nationwide and proponents of its expansion believe that it would only increase the number of doctors who accept the coverage.
Last Thursday, Trump offered a glowing review for why Cain should be nominated for the U.S. Federal Reserve's primary policy-making board.
"He's a very terrific man, a terrific person. He's a friend of mine," the president told reporters in the Oval Office. "I've told my folks that's the man," he added, noting Cain is currently undergoing background checks prior to his official nomination.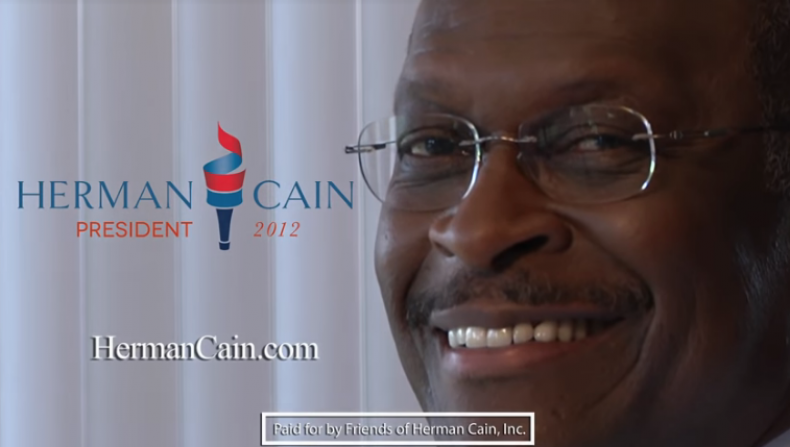 Cain has reportedly held an official position within the Koch-funded Americans For Prosperity group since 2005 and has deep ties to Republican Party business partners.
Cain's overly simplistic economic ideologies have been widely criticized, including his "9-9-9" tax plan he suggested during his failed 2012 presidential campaign that sought to replace the current U.S. tax system with a flat 9 percent business and individual income tax as well as a 9 percent sales tax. In a 2012 Wall Street Journal piece, Cain suggested reverting back to the gold standard in order to control inflation.
In November 2011, Cain's presidential campaign was derailed after several women came forth accusing him of sexual misconduct. The White House has nonetheless backed Cain's potential nomination, with Director of the United States National Economic Council Larry Kudlow saying Sunday that sexual harassment allegations don't all "necessarily pan out."