These Words Capture Exactly Why Herman Munster Is a True Role Model
A new video circulating on Twitter shows a clip from '60s sitcom The Munsters showing why starring character Herman Munster was an excellent role model.
"The lesson I want you to learn is it doesn't matter what you look like: tall or short or fat or thin, ugly or handsome, like your father. You could be black or yellow or white; it doesn't matter," Munster, played by Fred Gwynne, says in the clip. "What does matter is the size of your heart and the strength of your character."
Munster's wise words in the clip from the 1965 episode "Eddie's Nickname" still resonate in 2020 just as much as they did when the episode first aired. Many people have begun sharing the clip of Munster's brief life lesson to show that it's not what's on the outside that matters, it's what's on the inside.
While the clip has been shared a number of times in the past, it has recently gained new recognition as protests continue following the death of George Floyd. The Munsters clip echoes Martin Luther King Jr.'s famous 1963 "I Have a Dream" speech. "I have a dream that my four little children will one day live in a nation where they will not be judged by the color of their skin but by the content of their character," King said in the speech.
Buitengebieden, the Twitter user who posted the video recently, told Newsweek that the clip was meant to keep things in perspective as many people judge each other amid both protests and the coronavirus pandemic. "The video shows exactly what people need to keep in their minds right now. I have shared the video just now because humanity is in conflict: protesting on one side and staying at home because of the Covid-19 on the other side. People are so quick to judge each other. I have the feeling that we're going into a new era and that it's the moment now everyone has to think and go back to the basis of our existence. Think with your heart and especially think about each other," Sander van den Berg, the person behind the Buitengebieden account, told Newsweek in a direct message. "Herman Munster knew it already in 1965.… The message is so powerful!"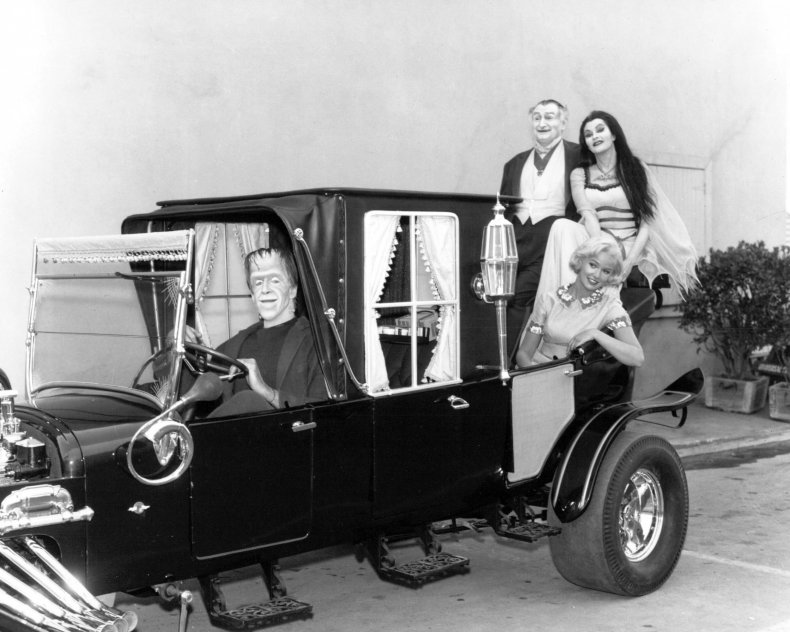 Many Twitter users shared the clip, admiring Munster's lesson. The Golden Globes quote-tweeted it to share the "golden lesson in life." Retired NBA player Rex Chapman also shared the clip writing that there were, "Still no lies told..."
Update 6/4/20 3:23 p.m. EST: This story has been updated to include comment from the Twitter user who shared the video, which was obtained after the story was originally published