Hermès Handbag Encrusted With Gold and Diamonds Auctioned for Record $377,000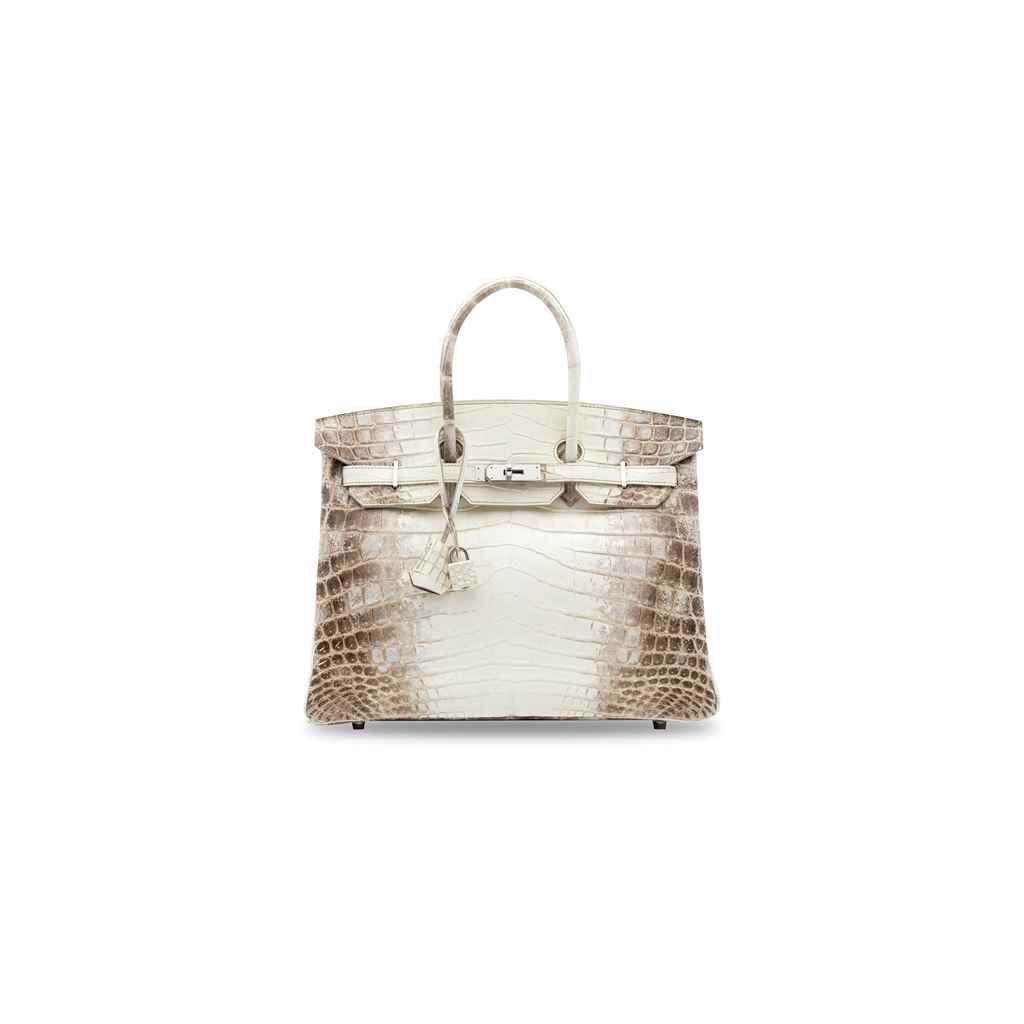 A world record for the most expensive handbag sold at auction was set in Hong Kong Wednesday, when a matte white Himalaya Niloticus crocodile Birkin 30 handbag was sold for over $377,000.
The handbag, which boasts 18-carat white gold and diamond hardware, was sold after about 15 minutes of "intense" bidding in the auction room, online, and over the telephone, said auctioneers Christie's.
The identities of buyer and seller were not disclosed.
It's not the first time a wealthy collector has been willing to pay big bucks for one of the exclusive handbags by designers Hermès.
Christie's last year auctioned a similar bag for $300,000 in Hong Kong, setting a then world record. The key difference was that the bag auctioned Wednesday is decorated with higher quality diamonds, and more gold.
The limited-edition handbags are among the luxury goods most sought after by celebrities and the super rich. With starting price tags of $20,000, the bags sell out soon after reaching shop floors.
Christie's says that only two of the Diamond Himalaya bags are made by Hermès every year, and those with the money to afford one must take their place on a six-year long waiting list.
The original bag in the line was designed for singer and actress Jane Birkin, after a chance 1984 meeting with the then president of Hermès, Jean-Louis Dumas.
Birkin asked the company to remove her name from the line of handbags in 2015, reportedly after watching a PETA video showing crocodiles gruesomely killed in farms which supply luxury goods manufacturers.
She withdrew the request after the company reviewed its production methods.
There have been complaints about the distinctive odor of some of the bags.
Customers have complained of spending thousands on the bags, only to find out that they smell of marijuana. The company reportedly withdrew some bags, with the problem believed to be caused by the bag tanning process.