Hero Dog Dies Saving Owner From Blaze That Destroyed Home
A Connecticut man credits his 5-year-old Brazilian mastiff, Bubba, for saving him from a house fire Thursday. Tragically, the fire claimed Bubba's life.
Samuel Shepley had been sleeping upstairs in a loft at his East Haddam family home when Bubba began barking at roughly 4 a.m. Thick smoke had already filled the loft when Shepley awakened; flames, which had started on the lower floor of the house, had begun engulfing the building.
"It was just completely engulfed in smoke. I couldn't see anything. I couldn't breathe," Shepley told WVIT. "I tried to bring my dog with me and get out as fast as I could, but I couldn't get the dog out in time, and the entire house just went up in flames in, like, seconds."
Shepley managed to escape the building, and though he did all he could to save Bubba—including climbing up a ladder and kicking out an upstairs window to save him from the fire—the dog perished in the blaze.
Shepley, who adopted Bubba when the dog was only 18 months old, called Bubba his best friend. He said the dog slept with him every night.
"It's the hardest thing for me. I don't care about the house or anything. I just want my dog back," he said.
Shepley and his mother were treated for smoke-related injuries. Shepley was flown from Middlesex Hospital to the Bridgeport Burn Center, before being released on Friday. Their home and possessions were destroyed in the fire.
"If it wasn't for him I wouldn't be here right now," Shepley told WVIT. "I truly believe he was brought here into my life for a purpose and he did his last job."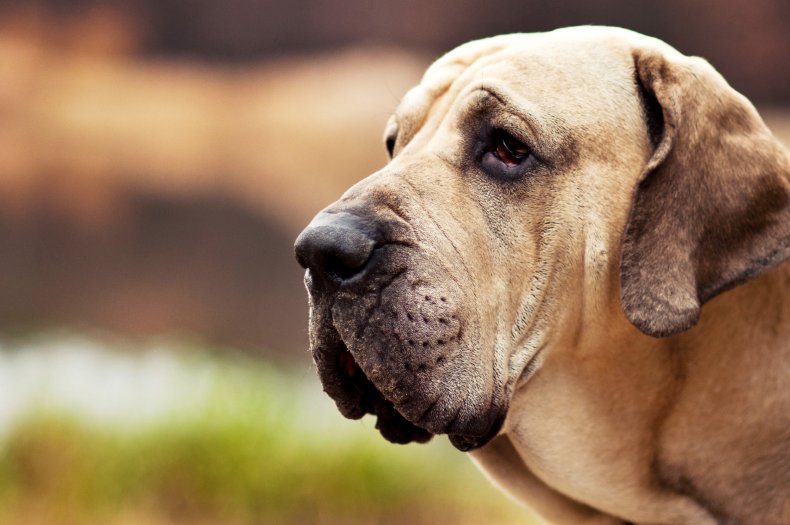 Bubba wasn't the only heroic dog to recently lose their life.
Samantha—nicknamed Sam—a Cincinnati search and rescue dog whose specialty was finding lost pets, passed away on January 20.
Sam, a blue tick hound mix, was found wandering the streets and adopted in 2003, and eventually became a member of the Pet Search And Rescue team. Her specialty was finding other lost pets, and during her time in the field, Sam participated in over 500 searches and found a number of lost animals.
Most famously, she found a 7-year-old deaf boxer named Samson who had been missing for nine days. Searching rural Ohio with her handlers, she managed to pick up Samson's scent, resulting in his return to his family.
Her handler and owner, pet detective Jim Berns, said of Sam to WWJ-TV, "She was one in a million."
Another hero dog, this time in Georgia, recently led rescuers to her ten puppies—and a host of other pets which were being kept on the property of her owner, who now faces six counts of felony animal cruelty.
Clover, a rottweiler mix, was found wandering a road in Spaulding County. Reluctant to be captured, she led authorities back to her home—and her puppies, as well as several other malnourished, caged and injured animals. While rescue came too late for some of the animals, many are recuperating at the Royal Animal Refuge in Fayette County, which is seeking donations and foster homes to aide their care.
"Not only was she trying to get us to her puppies but it was almost like she was looking out for everybody else there," said Mariel Weigand, Director of Royal Animal Refuge, to WAGA-TV. "She's a very special girl".
Six deceased animals were found on the property—a dog, two ducks, two rabbits and a chicken—but four more dogs aside from Clover and her puppies were rescued, one of whom had to have a leg amputated. The animals' owner, 27-year-old Ashley Gresham, has been charged.