Hero Dog Who Helped Free Soldiers From Taliban Lives to Receive Military's Highest Honor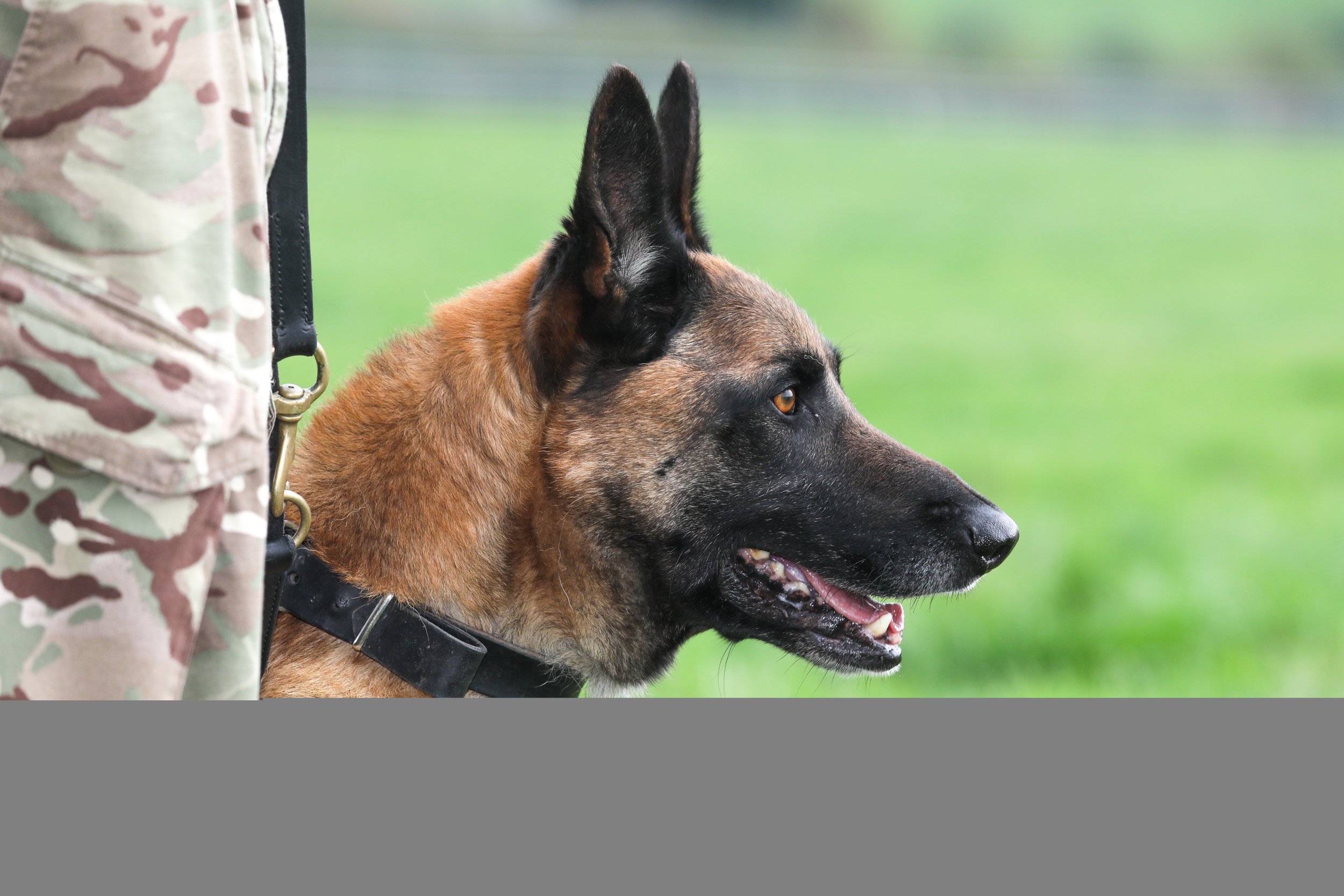 A British special forces dog has been awarded the highest honor for an animal in the country after helping soldiers clear a tower block of Taliban militants in the Afghan capital, Kabul.
Mali, an eight-year-old Belgian Malinois trained as a sniffer and attack dog, is to receive the animal equivalent of Britain's Victoria Cross, the highest award in the British honors system, at a ceremony on Friday.
He is credited with saving the lives of elite British troops when they assaulted the complex to eliminate a Taliban suicide bomb cell that had situated itself in the building near the Afghan capital's diplomatic district in April 2012. The operation lasted more than seven hours.
Mali was left severely injured by shrapnel from grenade blasts during the assault, with wounds to his chest, ears and stomach, but he played a role in alerting British soldiers to the positions of jihadis and running in front of live fire as the British and Afghan teams worked their way through the building's six stories.
The medal was awarded to Mali by the People's Dispensary for Sick Animals (PDSA), one of the top veterinary charities in Britain, on its 100th anniversary. Jan McLoughlin, PDSA's director, said of Mali's heroism: "Mali has displayed a truly awesome ability and determination to seek out explosives and insurgents during a key operation."
"To achieve this while exposed to close combat and such intense enemy attack, makes him an incredibly worthy recipient of the PDSA Dickin Medal. It is even more poignant that we were able to make Mali's award today on our charity's 100th birthday."
Mali's handler at the time, who cannot be named for security reasons, was awarded a gallantry medal for his bravery during the mission.
Corporal Daniel Hatley, Mali's current handler who trained him as a puppy, said: "The way he conducted himself when it mattered most enabled my colleagues to achieve success in close combat."
The PDSA said in a statement: "Mali displayed outstanding courage in the face of fire and there is no doubt that his actions throughout the operation were pivotal in the success of breaking an enemy stronghold, helping to save multiple lives and prevent further injury."
Mali becomes the 69th recipient of the PDSA Dickin Medal, alongside 31 dogs, 32 World War Two messenger pigeons, four horses and one cat, named Simon.
British forces, alongside other Western militaries, have been battling a Taliban insurgency since the invasion of the country in 2001. It continues to launch attack on the Afghan capital and Afghan forces, but is now jostling for influence with the Islamic State militant group (ISIS).
The group claimed to have captured a British special forces dog in 2014, when it became lost in eastern Afghanistan during an operation. No whereabouts and status of the military dog remain unknown.