Hero Dog Saved Homeowners From House Fire
A family in Coventry, Rhode Island, made it out of their burning house alive in the middle of the night late last week, all thanks to their dog who alerted them to the danger.
Hopkins Hill Fire Chief Frank Brown told Newsweek that a 10-month-old dog began barking, which woke up one of the homeowners and prompted him to investigate what was happening. He looked through the house's sliding door and discovered the entire deck and porch were on fire.
"He woke up everyone else," Brown said. "But, their dog got him to be aware."
Brown said this is not the first time he's heard of a dog alerting an owner to a potential emergency. It's not the first time it's made the news, either. Just last month, a dog saved a family but didn't survive the fire. One dog got the attention of two bystanders after her owner's wheelchair slid into a lake. In addition to saving humans, another dog reportedly herded a fawn away from a lake to prevent it from drowning.
Luckily for the Rhode Island family, although one entire side of the exterior of the house was on fire, there was another exit that the five adults and two dogs were able to use to escape.
Brown said that one dog ran back inside the house, and one of the adults went back inside to get it out, but they made it back out unharmed.
"She took a chance because she went by a room that was fully involved in fire," he said.
The owners called the fire department, and within four minutes, crews were on the scene working to extinguish the blaze. By the time they arrived, Brown said the fire had already moved inside the house.
Remarkably, although one person ran back inside to save one of the dogs, there were no injuries reported.
Although there is a pond across the street from the house, Brown said the levels were too low for firefighters to draw from. They called in water tankers from other towns to supply the water needed to extinguish the fire.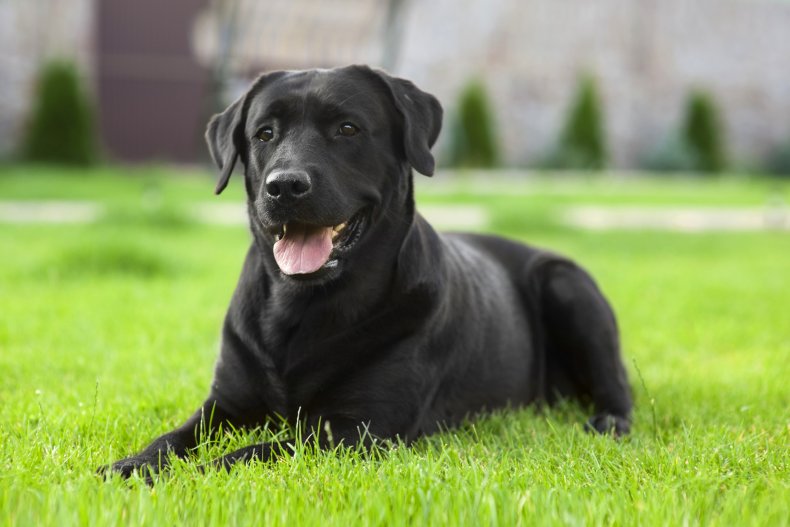 It took about 30 minutes for firefighters to knock the fire down, and Brown said the house was a "total loss."
Rhode Island's Office of the State Fire Marshal is responsible for investigating the cause of the fire.
Brown also noted that he's heard of dogs that have the ability to detect medical conditions, including being trained to detect diseases, such as diabetes and cancer.
According to the American Kennel Club, dogs may be able to pick up on the disease because of their impressive sense of smell.
"And remarkably, they don't need to smell the growth directly," the piece by the American Kennel Club stated. "Dogs can detect this scent on waste matter like breath."