Hero Dog Who Helped Build Airbase First To Get Distinguished Service Medal
The latest hero to be honored by the U.S. government weighed only 4 pounds—meet Smoky, the first war dog to receive the Animals in War and Peace Distinguished Service Medal.
Though Smoky got her medal this Wednesday, she served in World War II, helping her owner, Corporal Bill Wynne survive. After Wynne bought the tiny Yorkshire Terrier for two Australian pounds (about $6 U.S.) in 1944, she accompanied him on his combat flights including 12 air/sea rescue missions, according to Wynne's book about her, Yorkie Doodle Dandy.
While she went on missions with Wynne and was credited with letting soldiers know about incoming fire, her biggest adventure was in helping the U.S. Army Signal Corps build an airbase in Luzon, Philippines. Engineers needed to run wire through a 70-foot pipe to allow communication across the base. Without Smoky's help, it would have taken 250 soldiers to keep things running for three days while digging up the pipe to lay the wire—and that's aside from the danger of enemy bombings while they worked out in the open.
Smoky, however, solved the problem in minutes. Her small size allowed her to crawl through the pipe with the wire.
"I tied a string [tied to the wire] to Smoky's collar and ran to the other end of the culvert," Wynne explained to NBC-TV after the war. He called her through and though she initially paused, she made it through the entire pipe.
"I called and pleaded, not knowing for certain whether she was coming or not. At last, about 20 feet away, I saw two little amber eyes and heard a faint whimpering sound... at 15 feet away, she broke into a run. We were so happy at Smoky's success that we patted and praised her for a full five minutes," Wynne said.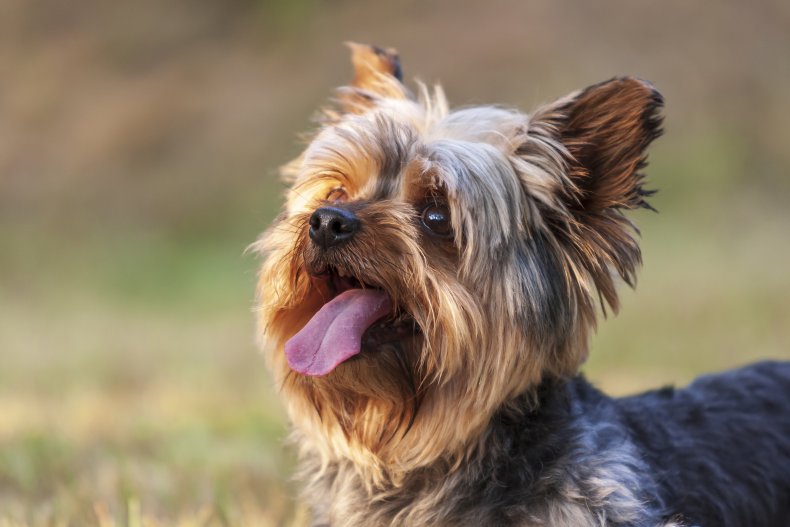 In addition to her heroism in helping build the airbase, Smoky is the first therapy dog on record, according to Animal Planet. Shortly after her adoption, Wynne came down with a case of dengue fever and was hospitalized for five days, according to National Geographic. While in the hospital, some of Wynne's friends visited with Smoky in tow. Nurses asked if they could show her to some of the other patients—and Wynne agreed.
Soon, word spread and Smoky and Wynne found themselves performing tricks together in Australian hospitals to help soldiers recover.
"There's a complete change when we came into the room," Wynn told National Geographic. "They all smiled; they all loved her."
She continued to help soldiers with her hospital tours long after World War II, only retiring in 1955, a full decade after the war ended. She died two years later at 14.
Like many war heroes, Smoky has a number of monuments dedicated to her. She was laid to rest in a monument in Lakewood, Ohio—but she also has statues honoring her in Missouri, Hawaii, Tennessee and in Brisbane, Australia.
As for Wynne, he received two Presidential Unit Citations and eight Battle Stars, according to the Ohio Senior Citizens Hall of Fame. He went on to be an award-winning journalist for the Cleveland Plain Dealer, a Pulitzer finalist, an award-winning photographer and the vice president of the Yorkshire Terrier National Rescue. Wynne passed away on April 19, 2021 at the age of 99.