An unnamed school bus driver has been praised for intervening in a brazen daylight abduction attempt. Milwaukee police allege the male suspect forced his female victim into his vehicle at approximately 6.45 a.m. on October 7, Fox6 News reported.
However, the suspect failed to escape for long thanks to a member of the public's bravery after her suspicions were aroused.
Vaun Mayes, of the community group Com-Force MKE told local media what he understood as happening: "She heard screams coming from the van, of like, 'Help,' or something to that nature. She started to follow the van. She got the license plate information and stuff like that. She's a hero. She's a hero, and people like that should be recognized."
ComForce MKE said in a statement to Newsweek: "We appreciate and applaud the bus driver for answering the call we sent out the day prior at a Sherman Park press conference asking the community to step up and take action to help curb or address these crimes.
"She potentially interrupted trafficking, a homicide, or other more serious crime. Myself and my team over at ComForce support and honor her actions, and we call on the city."
Images obtained by Newsweek show police surrounding the school bus driver which is believed to document the aftermath of bus driver assisting with the victim's escape from the man who snatched her off the street.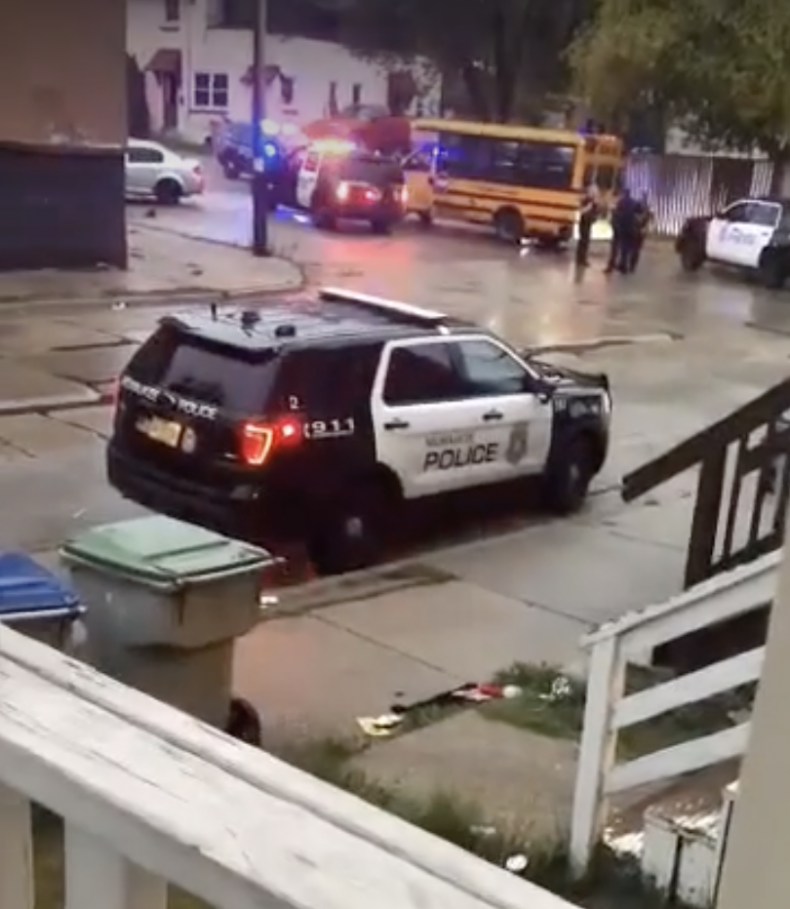 Milwaukee County Transit System told Newsweek: "The driver in question is not employed by MCTS. This was a private school bus company and I do not know the name of the company."
Fox6 reported the as-yet-unidentified man is also a suspect "in a similar incident" occurring elsewhere in the city. Milwaukee police have reportedly described the situation as fluid and ongoing. Fox6 reported that charges are expected to be filled over the next few days.
Newsweek has contacted Milwaukee police for an update.
In September, a Florida woman was reunited with her daughter who was allegedly abducted by the girl's father almost 14 years ago.
However, one father has divided opinion online after taking to social media to express his frustration and how his "patience was wearing thin" after being asked to prove he was related to his young child.
In his post that has amassed thousands of votes and hundreds of comments, he wrote: "To the guy who stopped me in the Ross parking lot last night. I'm the guy who had the screaming 3-year-old over my shoulder... I was not kidnapping her, I just refused to buy her 4 shower loofahs (I'm a jerk I know.)"
Meanwhile in the U.K., six people were jailed for abducting a child at knifepoint while falsely claiming their victim was involved with satanic ritual abuse.