It's Easy to See Why 'Dragon Quest's Hero Was Chosen to Join 'Smash Ultimate'
Comments on Nintendo's official eSports account illustrate that disappointment. Tweets that read, "no one wanted this" and "who actually cared about the hero?" are just some examples. What those people don't understand is just how enormously popular and significant the Dragon Quest series is in Japan.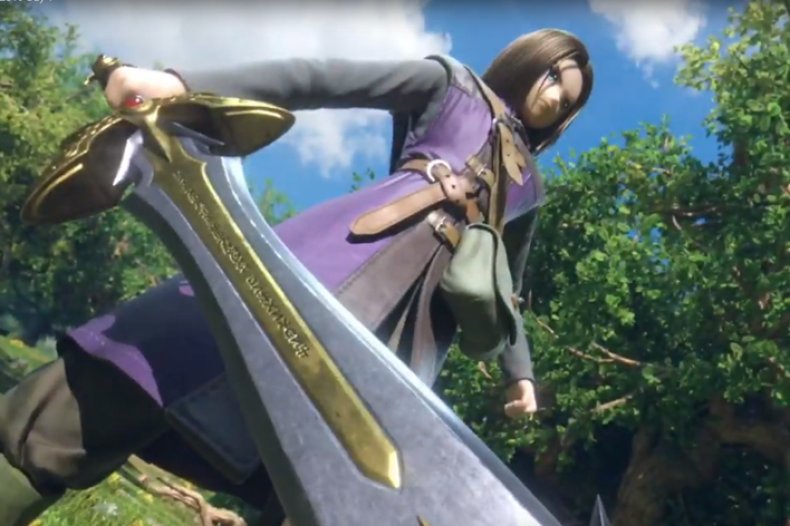 Series director Masahiro Sakurai confirmed the DLC for Smash Ultimate was decided by Nintendo before the game's release, unlike the previous installment that took fan consideration into account. And it's easy to see why The Hero joined the fight, if you look at the numbers.
Currently, the Japanese reveal trailer for The Hero has approximately 2.5 million views on YouTube, while Banjo-Kazooie has around 1 million. The English versions of The Hero trailer has 200,000 views while Banjo-Kazooie has around 350,000.
That's a considerable difference between Japan and the U.S., showcasing just how excited the Japanese fans are for The Hero's addition.
For comparison's sake, the top English Smash Ultimate character reveal trailer is Joker from Persona 5, which has approximately 1.7 million views since it was uploaded on December 6. The new Smash Ultimate roster addition trailers on the Nintendo of Japan YouTube account also have impressive numbers, but none come close to what The Hero has done.
King K. Rool ~ 980,000 (Aug 8)
Simon Belmont ~ 365,000 (Aug 8)
Piranha Plant ~ 1.2 million (Nov 1)
Ken and Incineroar ~ 763,000 (Nov 1)
Joker ~ 1.9 million (Dec 6)
Dragon Quest's popularity in Japan and the obvious cross-promotion with Dragon Quest XI coming to Switch this year, made The Hero an easy pick for Sakurai and Nintendo.
While Smash Ultimate fans may be annoyed that another "sword fighter" is joining the roster, Sakurai and Nintendo were clearly aiming to represent a beloved and classic series.
The Dragon Quest franchise began in 1986 and has been an RPG staple in Japan for more than 30 years. The most recent title, Dragon Quest XI, was released for PS4 and PC in the West in 2018. An enhanced version of the game comes to Switch later this year. A franchise doesn't run that long unless it's popular and has good games.
In fact, Dragon Quest is considered Japan's "national game" and there's an urban legend regarding the Japanese government passing a law to ban the Dragon Quest games from being sold on weekdays because students were cutting class and productivity was down when the games were released. No other franchise has that impact, even if it is just a myth.
Square Enix, who publishes the series, has longed to build the Dragon Quest audience in the West telling IGN last March "Our aim with Dragon Quest XI and the Dragon Quest brand is to grow the audience in the West."
In November 2018, Square Enix revealed Dragon Quest XI shipped 4 million units globally. However, 3.2 million units came from Japan.
Dragon Quest has a long way to go to leave an imprint on western gamers, but Dragon Quest XI was our pick for best RPG on the PS4 in 2018. The ports of earlier games to the 3DS were equally as engaging and fun. And the addition of The Hero in Smash brings more eyeballs to the Dragon Quest franchise and perhaps make new fans along the way.
The Hero is expected to release for Smash Ultimate in the Summer with Banjo-Kazooie releasing this fall.
What do you think of The Hero coming to Smash Ultimate? Are you a fan of the Dragon Quest series? Let us know in the comments section below.