A New Mexico teen became a bonafide Disney hero while on her vacation when she rescued a drowning toddler.
Kaydence Henslee, 13, was spending her spring break visiting Disney World with her family. During a pool day at their hotel, she noticed a small unconscious body in the deep end of the water.
"I was scared and nervous and afraid, but my instincts kicked in," Henslee told KRQE. "I just saw her kind of floating. She wasn't technically on the bottom when I was there."
The victim was three-year-old Haven Williams, who was also spending a vacation with her parents down in Florida. Her mother Ashley stepped away from the pool for a moment: "I just remember seeing another woman run across and yell into the bar area for someone to call 911 because a baby had just drowned ... I didn't think it was my baby."
Henslee helped get Haven out of the pool as her "lip [turned] purple" and Ashley then recognized it was her own daughter based on the child's swimsuit. An employee at a children's hospital in Missouri herself, Ashley recalled the terrifying "feeling of losing my child."
A heroic bystander helped Henslee and performed CPR until Haven could be transported to the hospital. Though things were touch and go, Haven is now expected to make a full recovery.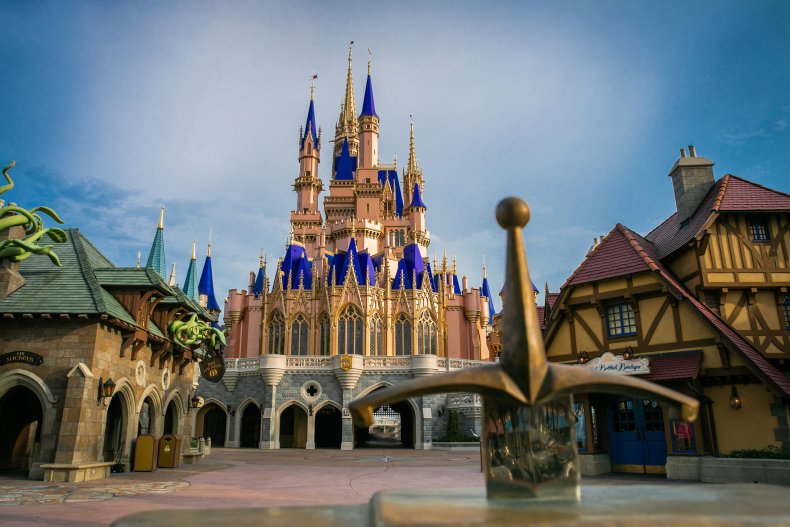 "Even the doctors are saying that whoever got her out of the water did it at a perfect time because if she would have been under the water a little longer, it would have been a different outcome," Ashley noted.
Henslee remained modest about her incredible actions. "I knew it was the right thing to do to help someone out," she said. She even plans on getting CPR certified in light of the situation.
Since the near-drowning incident, Haven has stayed in touch with her rescuer. Henslee even sent her a sweet friendship necklace for her birthday. "The fact that they can still celebrate a birthday this week, celebrate Easter and all the other holidays and see them grow up and maybe even have lifelong friends from New Mexico to their state," Henslee's father Matt remarked.
Little Haven is very lucky to have walked away relatively unharmed. Back in 2016, a 2-year-old boy spending a family holiday near Disney's Grand Floridian Resort and Spa was fatally attacked by an alligator. Law enforcement said he had been dragged into the Seven Seas Lagoon while wading in the water, despite signs discouraging guests from getting too close and swimming.