Review: 'Heroes in Crisis' #1 Exposes the Human Vulnerability of the Trinity
Heroes in Crisis #1 does not sugarcoat its premise: mental trauma can be more powerful than any hero. Series writer Tom King talks about why people get addicted to pills and heroin in layman's terms. Artist Clay Mann depicts in stark detail what it's like to see dead bodies sprawled on the ground after a mass shooting. And King's not exaggerating when he highlights how desensitized Americans are to violence and brutality.
It's all extremely off-putting, and that's the point. Heroes in Crisis #1 will make you uncomfortable, because that's the foundation for forward-thinking progress. King encourages readers to move outside their comfort zones toward a fuller acknowledgement of a world where mass shootings are the norm, drug addiction is rampant and people don't talk openly about mental health problems.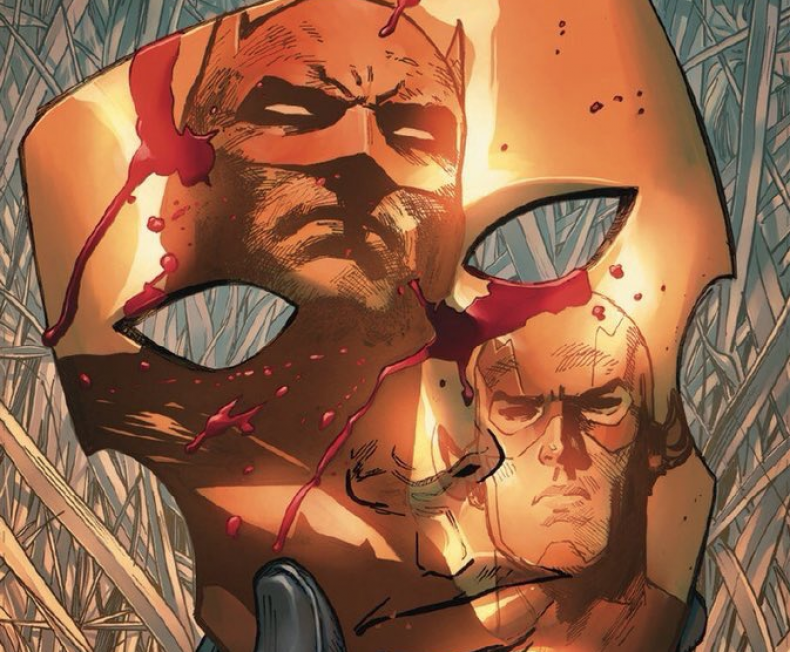 King doesn't present a 10-point plan to solve all these issues, and he shouldn't need to have one. The first issue of Heroes in Crisis has barely any exposition, and that's why it's awe-inspiring. Its impact does not come in the form of genius solutions, but in a blunt reflection of reality. It's a wake-up call, a call to action for both the heroes and their audience.
Billed as an exploration of trauma and PTSD, Heroes in Crisis #1 surprises by beginning at an end. King's concept was simple — heroes need help too — and this unpredictability enriches a premise that might have easily become a lecture. So far, there's no clear sequence of events. Instead, the world Heroes in Crisis presents is one of pure chaos.
Sanctuary, where heroes go to recover from their mental trauma, still hasn't been fully explained.Yes, it's underneath a farmhouse in rural Nebraska, but it's still unclear how the facility's healing process works. Opening the series with a murder mystery sets the context to explore how to derive hope from insanity. And while it will be intriguing to get an inside look at how King perceives healing, the sheer amount of death in the first issue makes the story bigger than any one person. Heroes in Crisis still needs to prove its concept. But that's half the intrigue of the project, and King even admits as much on the first page, where he says "I'm just warming up."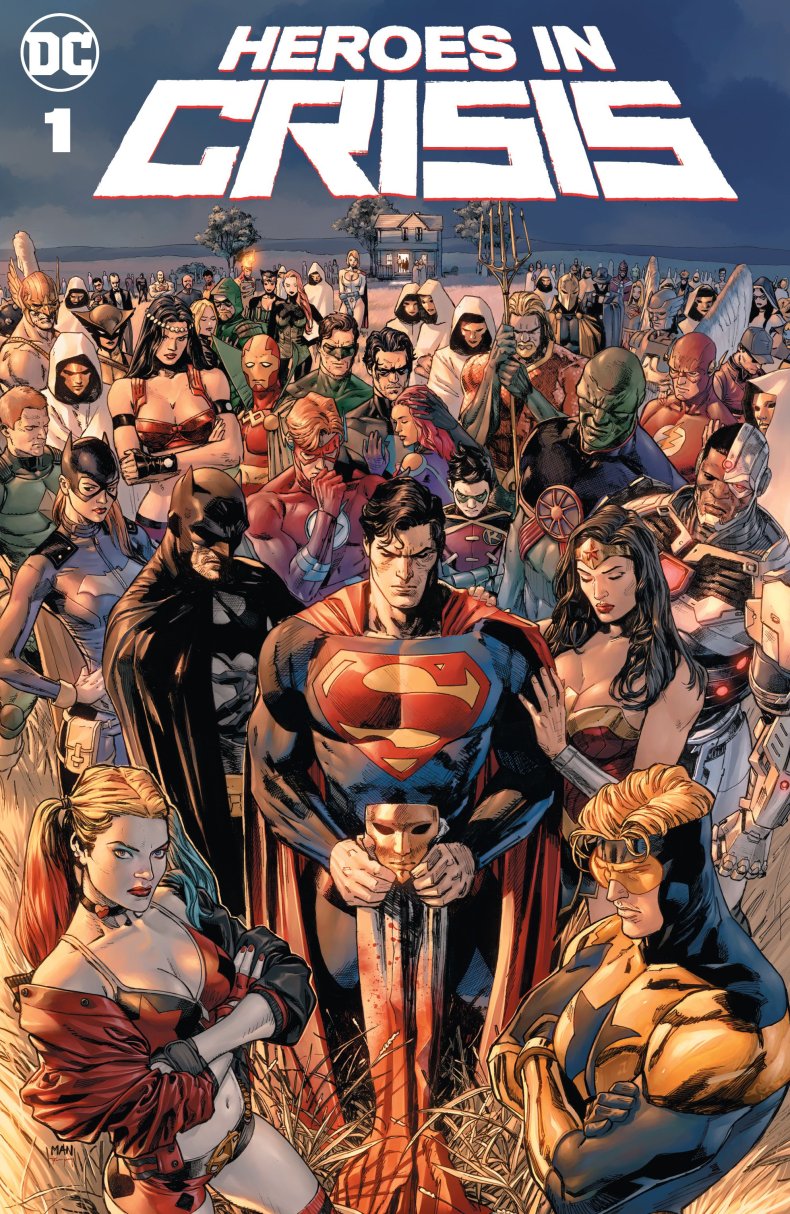 Mann adds to the sense of brutality; none of this comes off as an aggrandized dream (aside from a certain hero's death). His meticulous line work and aerial shots are chilling, amplifying the scope of the series. In the confessions, subtle changes in expression invoke deep emotions; matched with the dialogue, there's levity amidst the sadness nevertheless. (If you didn't want to reach through and give Arsenal and Blue Jay a hug, you might not have a heart.)
Those suspended by the devastation of Heroes in Crisis #1 risk missing the point. Wonder Woman, Batman and Superman (a.k.a. the Trinity) don't have time to even really process what's happened at Sanctuary. It's their responsibility to act. They've seemingly done everything right, but the darkness of the world doesn't stop. They don't have time to cry or think of anything but a reactionary response (yet). And that sad reality exists beyond the pages of Heroes in Crisis #1. It remains to be seen if King can solve it in his world, or if we can solve it in ours.