The Heroes of Ukraine to Remember This Father's Day | Opinion
As Father's Day draws close, many are asking themselves, "What should I get dad?" I know from experience that fathers can be hard to shop for. Many can relate to the feeling of spending a small fortune on a gift you are convinced he will love, only to see it collecting dust on a shelf. This year, however, some children are asking an entirely different question, "Is he alive?"
That's the question that Alexandra Palagiy and her 5-year-old son Andrey are asking as they sit in their home in Ukraine. Until recently, the Palagiys enjoyed the happy life of an ordinary family. Andrey, the apple of their eyes, is a curious young man who loves to explore the outdoors. The Palagiys are not rich, but they've worked hard to ensure Andrey lacks nothing. And, most important, they have each other.
Their world was turned upside down when Russia invaded Ukraine in February. Ivan, the father and the man of the family, was mobilized to fight for his country. Now he, and many other Ukrainian fathers like him, are defending the peaceful life of their families and of the whole country on the front line.
"I do my best, so Andrey has the same loving, supportive and cheerful mother as before this dreadful event," Alexandra told us. "However, I can't think about anything other than about my husband 24/7. I really try to focus on playing, doing some chores, et cetera. But my heart is with my husband, who is constantly facing danger."
As a result of the war, Alexandra has lost her job and is left to face the challenges of caring for Andrey on her own. Her most pressing needs are, thankfully, being met by the generosity of many people who are concerned with the fate of those caught in this unjust war—including those of us at the organization I head, the International Fellowship of Christians and Jews (The Fellowship). But nothing can make up for Ivan's absence.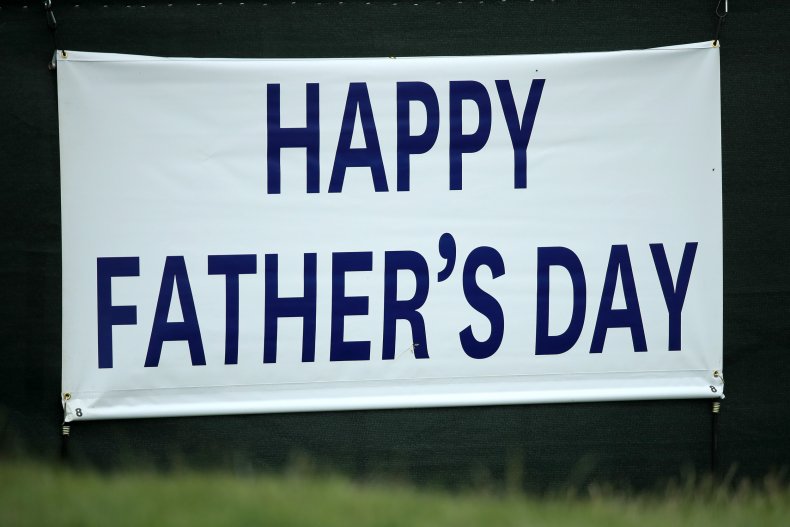 Though my experience is not the same as the Palagiys, I know the pain of an absent father. My father, Rabbi Yechiel Eckstein, died suddenly in 2019. Since then, life has not been the same. I can still hear him reciting the Shema prayer with my sisters and I at night when we were kids, singing the traditional Hebrew lullabies, and rubbing my back until I fell into a peaceful slumber. He would tell us, "The one thing that I can always give to you girls is my endless love."
My father taught me about living passionately, working hard, and fulfilling the obligation to bring goodness and godliness into the world. He founded The Fellowship, an organization that has provided aid to countless people in need and helped hundreds of thousands of Jews around the world immigrate to Israel. I had the blessing of working for him for 15 years—a rare occurrence as fewer children take over their parents' enterprises. My father had many titles, including rabbi, CEO and lead singer of a band. However, his most important title was "abba," which in Hebrew means "father."
Despite his absence, I have felt my father's presence ever since his soul left his body. I still often see him in my dreams, encouraging me as I continue the work he initiated and lead the organization he founded.
As I remember him this Father's Day, I also have in mind families like the Palagiys whose fathers have been taken away from them. For me, Father's Day is a bittersweet reminder of my dad's love and his physical absence. For them it is a dreadful reminder that their father is putting his life on the line to protect them. We should honor their bravery on this special day and pray for their safe return home.
Yael Eckstein is the president and CEO of the International Fellowship of Christians and Jews (The Fellowship). In this role, Eckstein oversees all ministry programs and serves as the organization's international spokesperson. She can be heard on The Fellowship's daily radio program airing on 1,300 stations worldwide, on her podcasts, Nourish Your Biblical Roots and Conversations with Yael. Before her present duties, Yael served as global executive vice president, senior vice president, and director of program development and ministry outreach. Based in Jerusalem, Yael is a published writer, leading international advocate for persecuted religious minorities, and a respected social services professional. As president and CEO of The Fellowship, she also holds the rare distinction of being a woman leading one of America's largest religious nonprofit organizations.
The views expressed in this article are the writer's own.