'Heroic' German Couple Pay WWII Reparations to Greece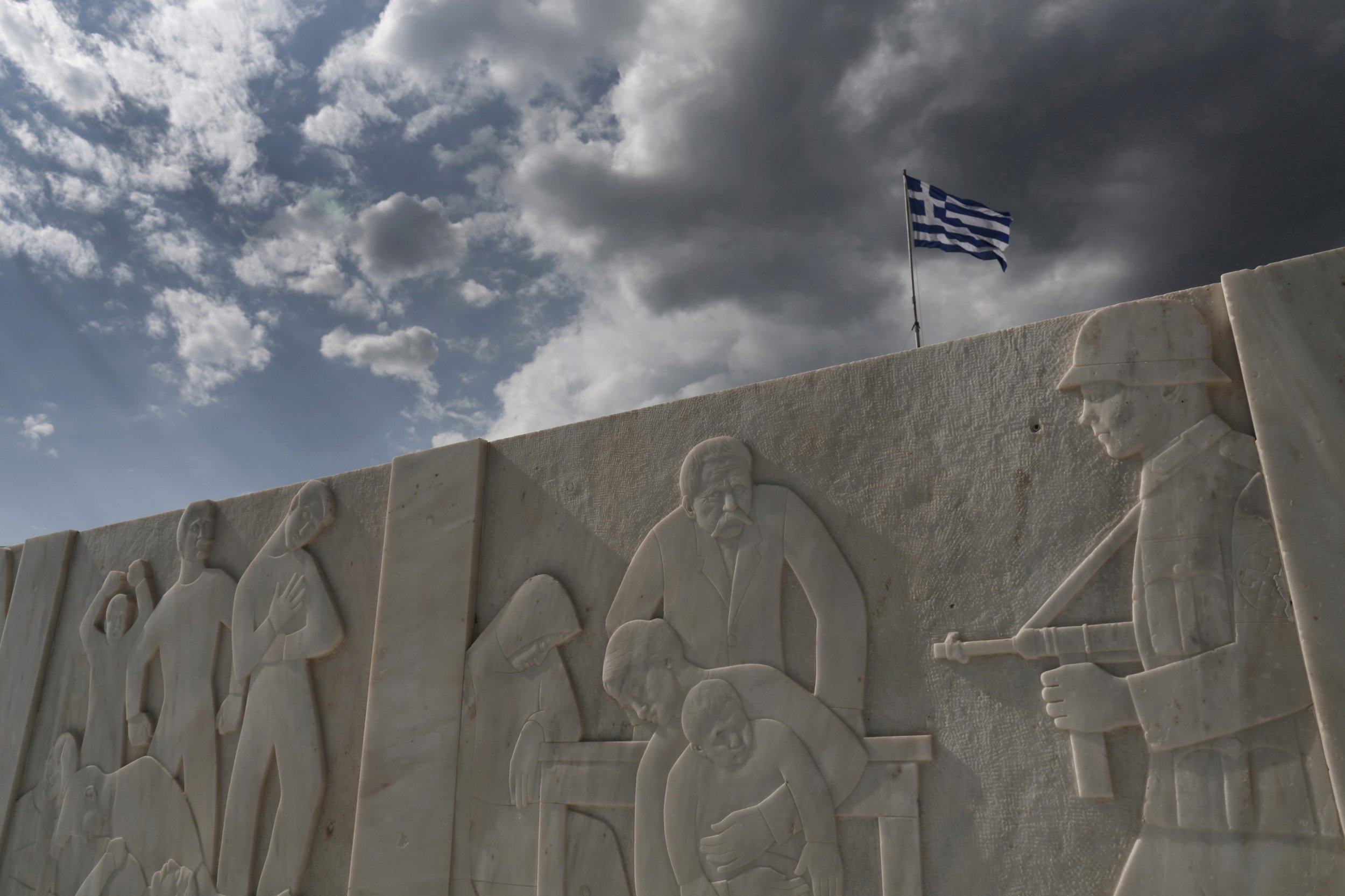 A German couple have been hailed as heroes by the Greek media after they decided to visit the country and pay their share of outstanding WWII reparations which Greece is demanding Germany pay.
The couple from Hamburg, named by local Greek media as Ludwig Zacaro and Nina Lahge, walked into a town hall in Nafplio, a seaport in the Peloponnese, on Tuesday and handed over €875 (£630), a figure they calculated by dividing Germany's total war debt by 80 million Germans.
Dimitris Kotsouros, the mayor of Nafplio told AFP: "They came to my office yesterday morning, saying they wanted to make up for their government's attitude. They made their calculations and said each German owed €875 for what Greece had to pay during world war two."
"We are ashamed of the arrogance, which our country and many of our fellow citizens show towards Greece," the couple said in an interview. "The Greek people are not responsible for the fiasco of their previous governments."
Zacaro is retired, according to Greek media reports, while Lahge works a 30-hour week, and they could not afford to pay the sum for both of them. The money has since been donated to a local charity.
The issue of reparations has become particularly heated in recent weeks, as Germany continues to demand a programme of austerity for Greece as part of the terms of its eurozone bailout extension. As a result of the 2012 Greek debt crisis, Greece faces crippling international debts and Germany is the country's biggest creditor.
Yet the couple's stance has been echoed by several German politicians this week. Gesine Schwan, 71, a senior Social Democrat - coalition partners in Angela Merkel's government, which has ruled out reparations payments - commented on Monday: "In my view the issue is absolutely clear, we should provide financial help for the victims and their relatives. It is a matter of recognising that we committed terrible crimes in Greece."
The deputy Social Democrat leader, Ralf Stegner, also spoke out, saying: "I believe we should be leading the discussion about reparations."
According to the Financial Times, Greek politicians are demanding general wartime reparations of approximately €160bn from Germany. Greek prime minister Alexis Tsipras recently said that Greece has a "moral obligation" to claim payment.
There is also a separate €28m claim arising from the massacre of 214 people in 1944 in the village of Distomo, and Athens also wants repayment of a compulsory 476m Reichsmark loan the Nazis extracted from the Greek central bank in 1943.
Yet Steffen Seibert, Ms Merkel's spokesman, has said that the "question of reparations and compensation is legally and politically closed".