Heroic Young Man Dies After Jumping into River to Save a Stranger From Drowning
One young man is being hailed as a hero after he gave the ultimate sacrifice to save a stranger in need.
In London late Friday night, 20-year-old Folajimi Olubunmi-Adewole, who went by Jimi, was on his way home from work when he witnessed a woman fall off the London Bridge and into the River Thames. Not hesitating, he and another man jumped into the river a little after midnight to save her.
A friend known only as Bernard was with him Jimi on the night of the accident and recounted the tragic events to Sky News.
Bernard recounted Jimi placing a call to the police after they saw the woman fall, telling the dispatcher that they'd heard a woman screaming, "Help me, help me, I'm gonna die." Moments after placing the call, Jimi made the decision to begin looking for the woman.
Both Jimi and another bystander jumped into the river because, as Bernard said, "that's just how Jimi is —Jimi is pure at heart."
It was "pitch black," said Bernard, and he remembers hearing Jimi "shouting his name" before losing sight of his friend.
When first responders appeared at the scene, they were able to find the woman and the other bystander who jumped into the river. Jimi, however, was nowhere to be found.
Authorities continued to search for Jimi after the other victims were saved, but the search was called off at about 1:30 a.m.
According to Sky News, Detective Chief Supt Oliver Shaw later delivered the tragic news, saying: "We continued to search the shore of the river, in person and using our network of CCTV cameras, and unfortunately, at 5:46 a body was discovered."
Jimi's father, Michael Adewola, told Sky News, "He had a very good heart and he was a very good son to me."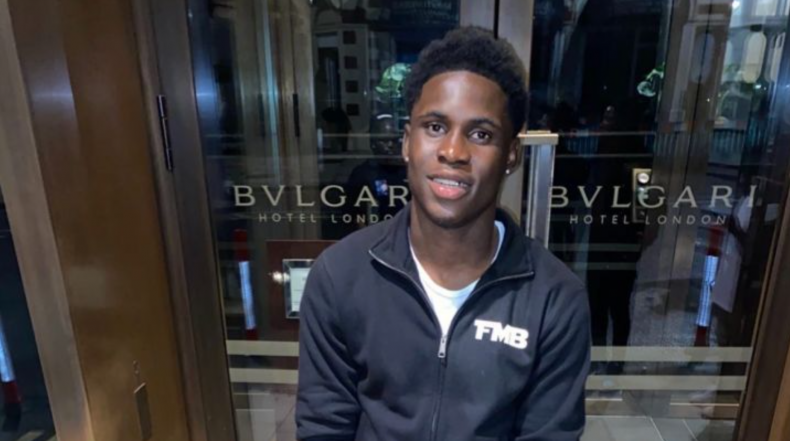 A GoFundMe page was created for the family by Malcolm's World Foundation, a charity established by the parents of Malcolm Mide-Madariola, who was murdered in 2018. The GoFundMe page seeks to help cover both funeral and post-funeral costs, as the page says Jimi was a "hardworking college graduate who at 20 was the family's breadwinner." The page has exceeded its goal with the help of over 8,000 donors.
The BBC reports that Jimi was a student of Harris Academy Peckham. In remembrance of Jimi, Rebecca Hickey, the school's executive principal, told the BBC: "Anyone who knew him remotely well would not have been surprised at the actions he took. He put others in front of himself at all times," she said.
"He will always be a hero within our community."