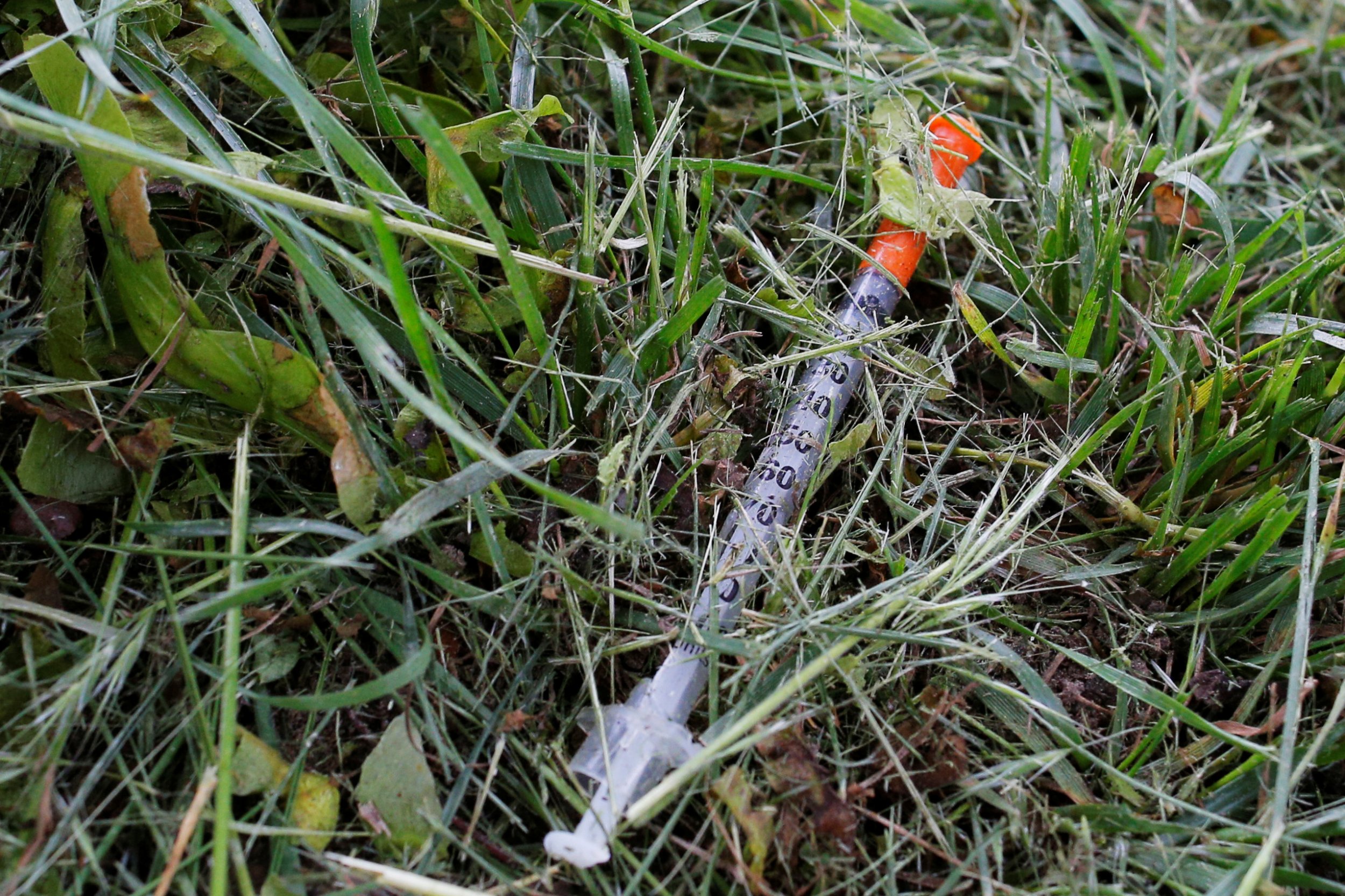 When it comes to teen drug use, there is both encouraging and alarming news: Fewer adolescents are using illicit drugs, but overdose rates have gone up.
In 2015, the rate of drug overdose deaths among teens aged 15 to 19 climbed by 19 percent, after years of slow decline, according to data collected by the Centers for Disease Control and Prevention. Most of these fatalities were due to opiates like heroin and synthetic opioids such as fentanyl and and tramadol. Heroin is responsible for the most deaths among these drugs, and is now responsible for one fatality per 100,000 adolescents per year.
At the same time, fewer teens are using illicit drugs other than marijuana. Results from the Monitoring the Future study released in December, show that adolescent use of drugs, alcohol and tobacco is at its lowest level since the 1990s. The paper found that five, 10 and 14 percent of youths in grades eight, 10 and 12 reported using drugs in the last year. That's a considerable decline from 1991, when the respective numbers were 13 percent, 18 percent and 21 percent.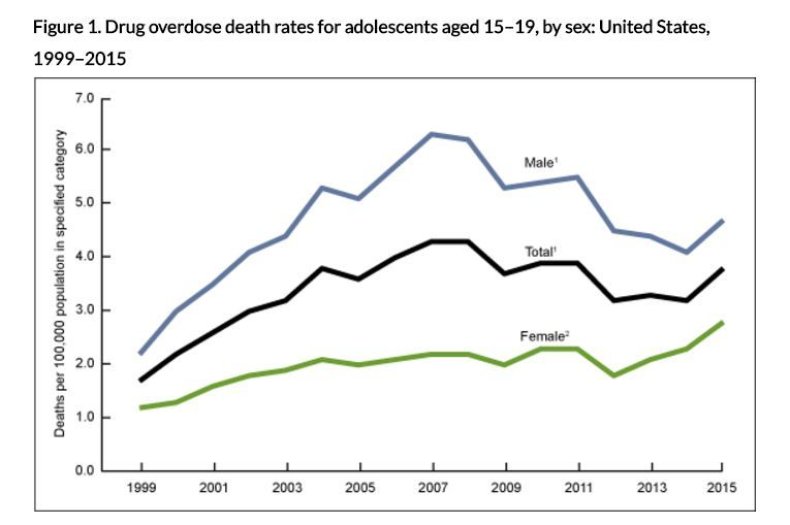 The seeming disparity can be attributed to the increasing use of dangerous opiates like fentanyl, and heroin, which is often adulterated with toxic additives. The rate of overdoses from synthetic opioids has gone up sixfold since 2002, and fatalities from heroin have tripled.
While the increase in overdose death is concerning, the number of fatalities is still relatively small. In 2015, 772 drug overdose deaths were reported for the 15- to 19-year-old age group, as CNN points out. That's only 1.4 percent of the more than 52,000 people who died from overdoses, nearly two-thirds of which are from opioids.
President Trump recently announced his intention to declare the opioid epidemic "a national emergency," saying it is a "serious problem the likes of which we have never had," on which he plans to "spend a lot of time, a lot of effort and a lot of money."