Heroin Began Life as a 'Safer' Ingredient for Cough Syrup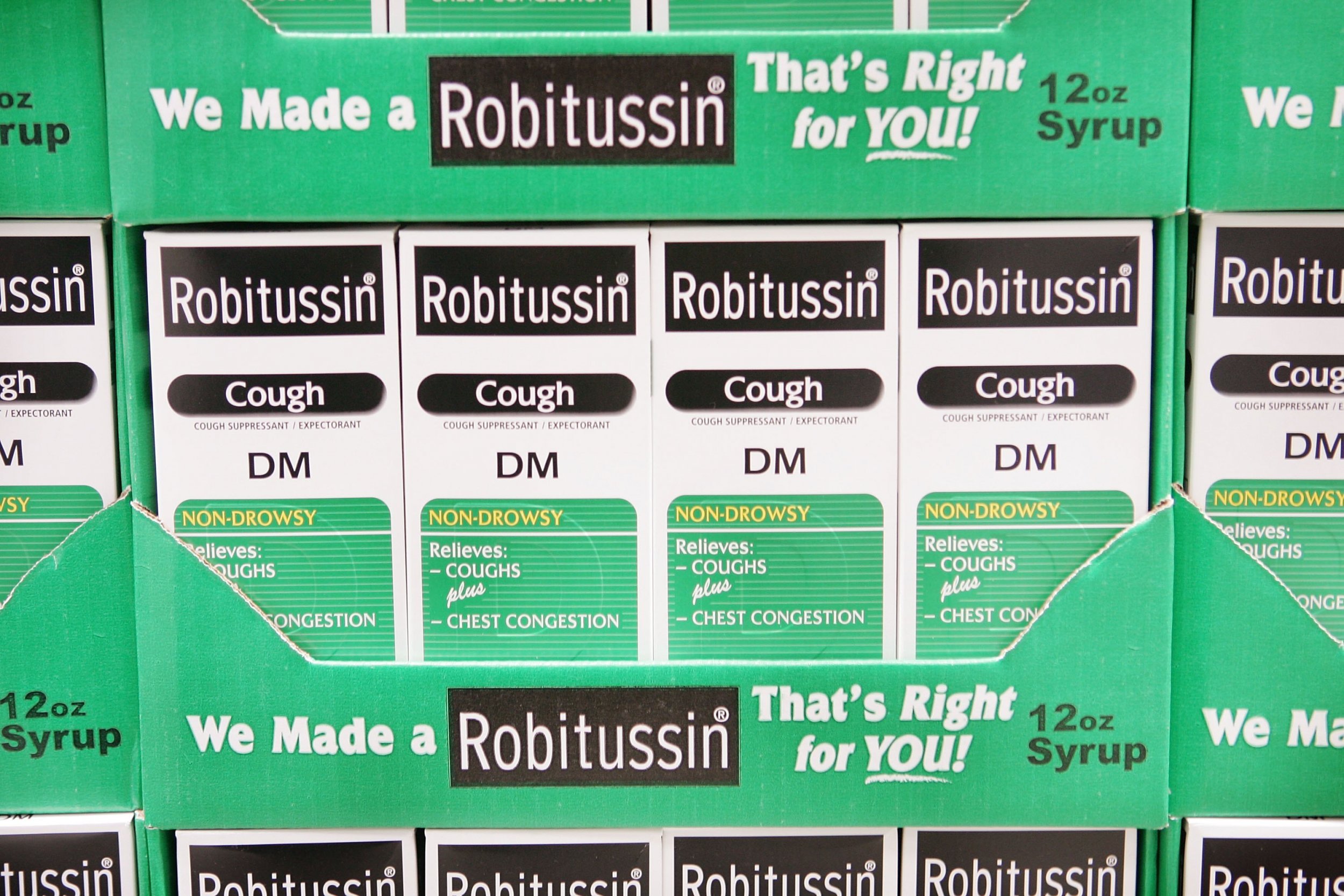 For months, President Donald Trump has indicated that he will declare a national state of emergency on opioids. Of that class of drugs, heroin has been responsible for a significant number of opioid overdose deaths in the U.S. And for years, it could be found in cough syrup.
Although cough syrup with codeine, a less potent drug of the same class, is still prescribed by providers in the U.S., some cough syrups contained heroin—for decades.
As one advertisement reads: "The sum of clinical experience designates glyco-heroin as a respiratory sedative superior in all respects to the preparations of opium, morphine, codeine and other narcotics."
It adds that the taste of heroin will "suit the palate of the most exacting adult or the most capricious child."
For that exacting adult, a teaspoon every two hours was recommended. Children under three were recommended five to ten drops.
According to The Washington Post, the Bayer developed the "wonder drug" they would come to call heroin in 1895. It was supposed to be "more powerful than aspirin" and a potent cough suppressant. The name came from the German word heroisch, meaning heroic. For an English-speaking market, that got morphed into heroin.
Heroin started out as a recommended safer alternative to morphine, the Post reports. So did cocaine. The influx of these drugs led to a number of products that might seem puzzling today, including lozenges, "soothing drops," and "tonic wine."
It soon became apparent that heroin was far more addictive than morphine. Bayer stopped selling the syrup in 1910, and the Heroin Act of 1924 made the substance illegal.
Of course, this is not the only case of a commonplace wonder drug later reclassified as an illicit substance of abuse. Coca Cola famously contained at least some cocaine in its early years. Interestingly enough, Asa Candler, the founder of the Coca Cola company, believed so strongly that the name Coca Cola had to literally describe the drink for copyright reasons that he made sure it continued to contain at least a "mere trace" of coca leaf.
Coca Cola was not completely free of cocaine until 1929, but according to Snopes, very little of the drug was likely left by then.