Heroin Epidemic Driving Up Hepatitis C Cases—Especially Among Rural White Americans and Pregnant Women: Cdc Report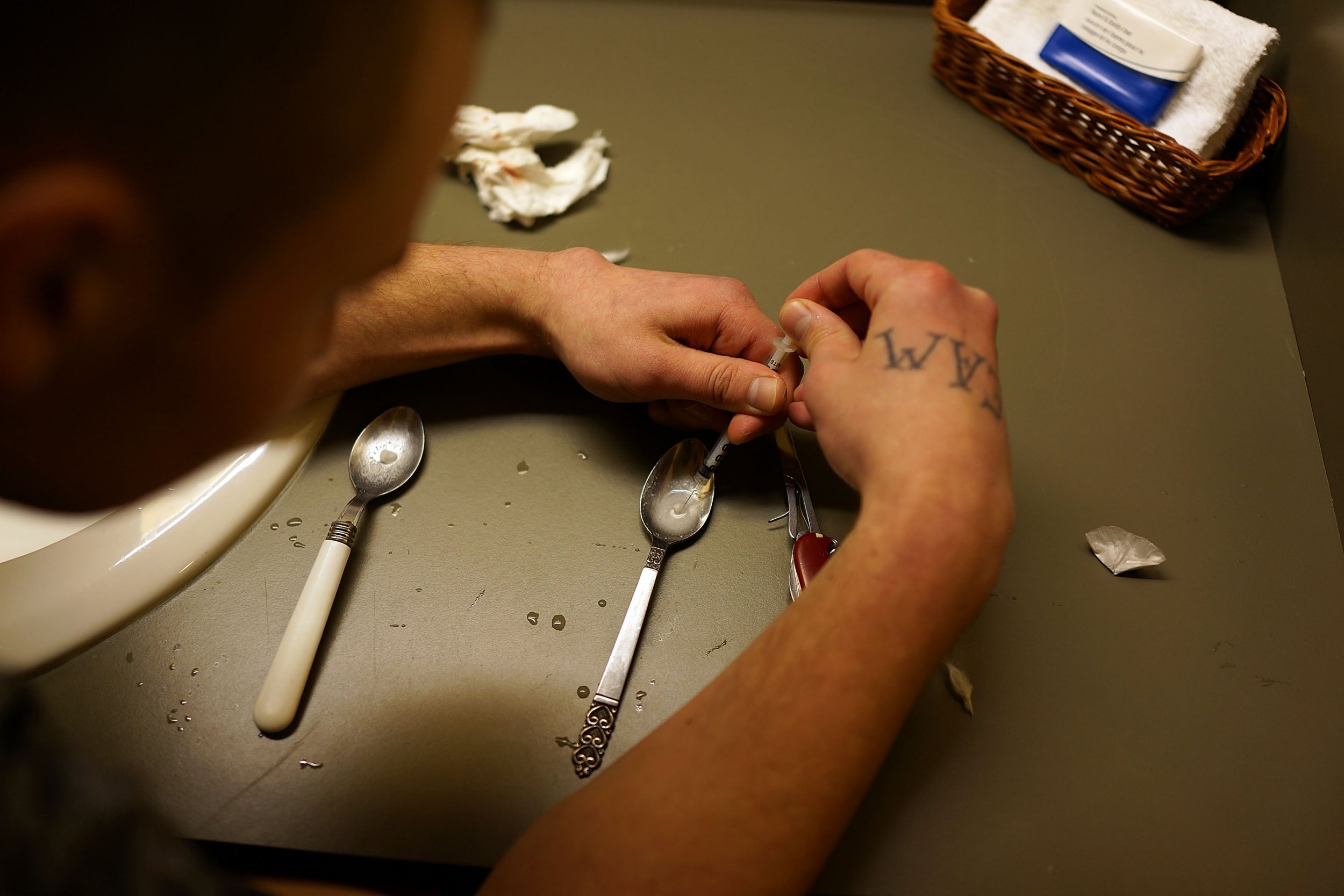 America's heroin epidemic is driving a surge in hepatitis C cases across the country, the Centers for Disease Control and Prevention announced Thursday. In a report released by the CDC looking at hepatitis C virus (HCV) cases and injected drugs, researchers found HCV rates increased by almost 300 percent between 2010 and 2014.
The report was released ahead of National Hepatitis Testing Day, which is held in the U.S. on May 19. Hepatitis C is a virus that affects the liver, but often has no noticeable symptoms until there has been significant damage to the organ. In 2013, it accounted for 19,000 deaths in the United States.
Hepatitis C is spread via blood-to-blood contact, so needles used to inject drugs play a major role in its transmission.
In the latest report, the CDC found that from 2010 to 2015, HCV (the virus that causes hepatitis C) the number of cases increased by 294 percent, with rates highest among people who injected drugs.
They found this increase coincided with the "rising heroin and prescription opioid epidemics in the United States." There was a significant increase in HCV among pregnant women, with estimated rates almost doubling between 2009 and 2014. This is particularly worrying because the virus can be transmitted to the baby by blood transfer.
Another group disproportionately affected is white people living in rural America. "Recent surveillance data showed increased rates of HCV infection among adolescents and adults who are predominantly white, live in nonurban areas, and have a history of injection drug use," they write.
Read more: Why so many white American men are dying
The researchers say limited access to HCV prevention and treatment services that stop transmission has also contributed to the surge in cases. Introducing laws and policies relating to access to syringe exchange programs and clean needles would help reduce transmission risk, they write.
They conclude that the findings "emphasize the importance of viral hepatitis surveillance to identify communities at risk for HCV and public health policies that make available interventions that prevent HCV transmission and disease."
Findings echo a recent report published in the journal Clinical infectious Diseases, in which scientists showed HCV rates among people who inject drugs remains high in North American cities, but has fallen in some parts of Europe and Australia. The drop, they found, was related to the differences in programs providing increased access to safe needles and medically assisted treatment for addiction.
"The lower HCV incidence in Amsterdam and Melbourne, and the downward trend in Sydney, likely reflect an early and sustained implementation of harm reduction services," the authors wrote. "The Netherlands and Australia were global leaders in scaling up harm reduction programs to include making sterile needles available through pharmacies, vending machines and outreach."
Lead author Meghan Morris said in a statement : "Our research indicates that early and sustained access to harm reduction programs can reduce HCV incidence…In San Francisco, Baltimore and Montreal, where HCV incidence remains high, an aggressive public health approach is urgently needed."