Heroin: Hollywood's Favorite Screen Villain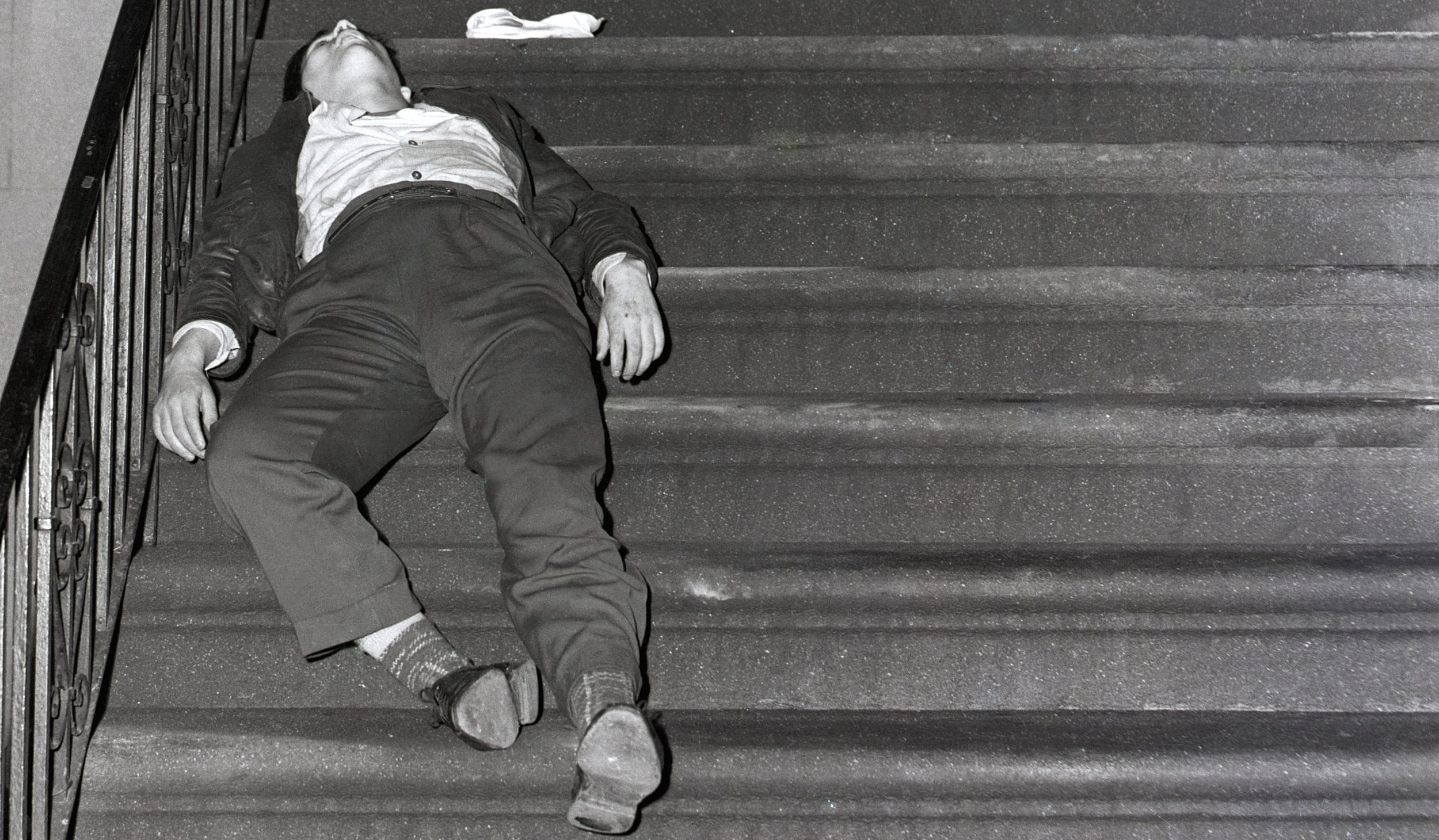 The death of Philip Seymour Hoffman puts a spotlight on drugs in the film industry -- but also on the way Hollywood portrays drugs.
The way the big studios have depicted heroin use over the years is a reminder that messages about drugs sometimes work--smoking tobacco, drunk driving--but not always. As in the case of heroin.
Consider 1971 which might have been the peak year for Hollywood's portrayal of heroin in the movies. That year, The French Connection, won the Oscar for best picture, best actor and best director for its portrayal of a tough New York City detective determined to stop a shipment of heroin from Marseilles. Lesser known is a stunning period piece, The Panic in Needle Park, starring Al Pacino in a screenplay co-written by Joan Didion and produced by her brother in law Dominic Dunne.
The film caught the eye of Francis Ford Coppola, who the following year cast Pacino in the The Godfather, which also, it should be remembered, featured a fight over dealing heroin as its central conflict. Panic painted a grim portrait of junkie life in the long-since-gentrified West 70s.
If that weren't enough, one of the best selling books in 1971 was the anonymously written Go Ask Alice, a harrowing tale of drug use including the author's rape while on heroin. Richard Nixon declared a "war on drugs" the same year and shortly thereafter a Pentagon study showed alarming numbers of soldiers in Vietnam were using heroin. Even a 1971 western with Warren Beatty, McCabe & Mrs. Miller, had an opium plot line.
Unlike cocaine, which has sometimes been portrayed in movies as glamorous or funny--think Woody Allen's sneeze in Annie Hall sending the expensive power flying, or the endless carefree snorting in Wolf of Wall Street--heroin is uniformly portrayed as ugly and tantamount to a death sentence. (Marijuana these days is, in line with its gradually more general acceptance, usually portrayed with humor and nostalgia.)
If it was ever cool to shoot up, Hollywood didn't play it that way. Conservatives may take a tough line on supposed Hollywood liberalism, but the studios have taken a hard line on heroin, according to Hooked in Film: Substance Abuse on the Big Screen by John Markert.
The anti-heroin movies of the Seventies coincided with a sharp rise in the drug's use, which begs the question why this most wicked of all bad drugs should become popular against the odds. The anti-tobacco campaigns of the last half century constitute one of the great public policy triumphs in American history, as smoking among adults was cut in half.
But heroin, tragic though it is, affects a far smaller number of persons. In 2011, 2.6 million Americans 12 or older tried marijuana for the first time versus 116,000 who took their first phial of heroin. About 600,000 Americans used heroin at some point that year against 18 million who used marijuana.
In other words, while public education campaigns can't hurt when it comes to heroin, if Hollywood is any guide there's not a lot of evidence that it reaches the small subset of Americans troubled enough to turn to heroin.
Earlier this year, when Vermont Governor Peter Shumlin devoted his entire State of the State message to the state's heroin crisis, he cited a powerful documentary, The Hungry Heart, chronicling the state's addiction woes and one doctor's fight to stem them. Shumlin even said he'd do what he could to disseminate the powerful film.
With any luck, this tough and real life appraisal will deter future addicts more than the acclaimed films of 1971 did.