White House Proposes $1.1 Billion Investment to Combat Heroin and Prescription Drug Abuse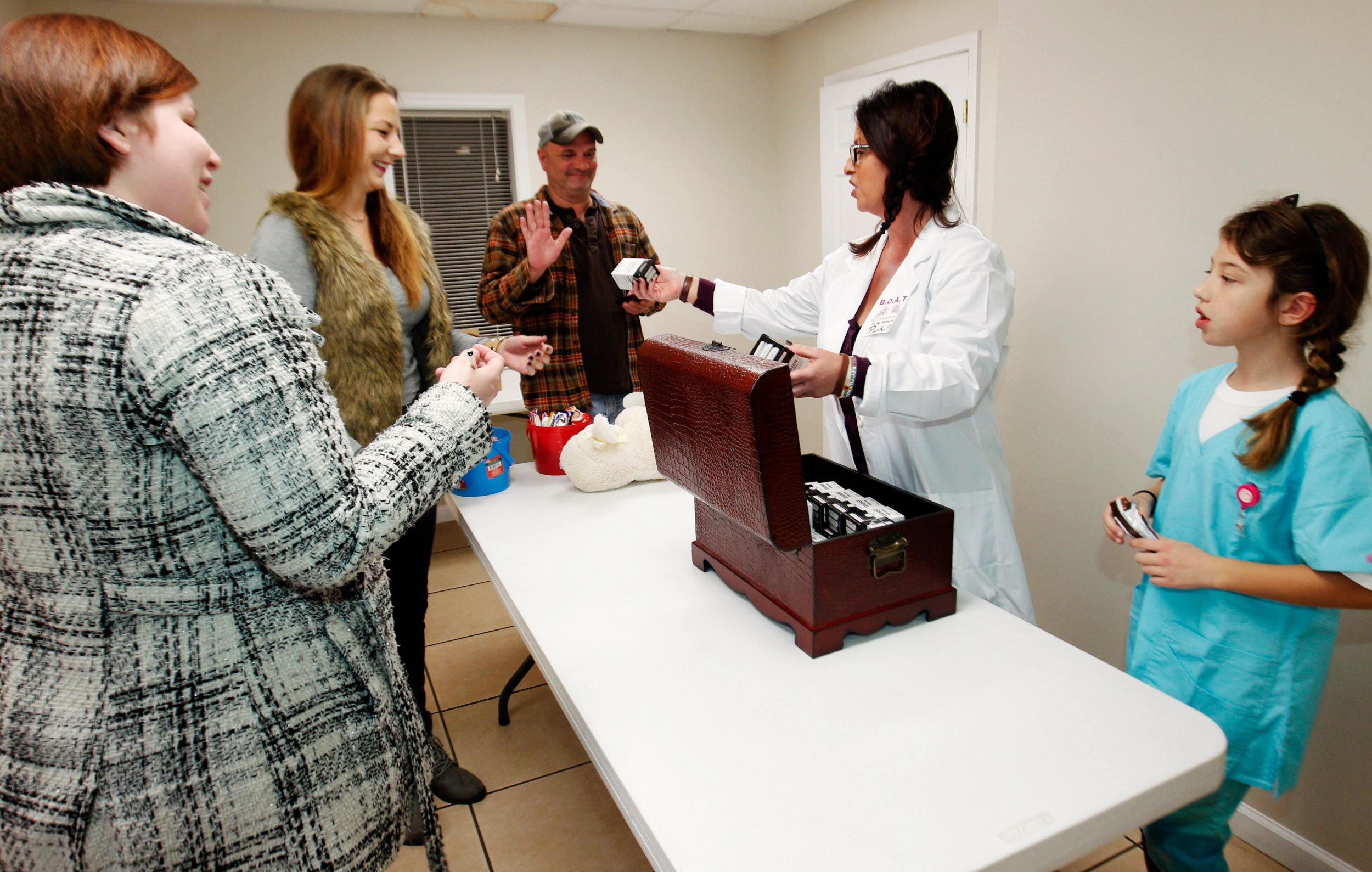 President Barack Obama will seek $1.1 billion in new investments to address the opioid and heroin abuse epidemic in the U.S., the White House said on Tuesday.
Overdoses from opioids, which include heroin and prescription painkillers, killed nearly 30,000 people in 2014, more deaths than resulted from car accidents, according to the Centers for Disease Control and Prevention (CDC). Prescription drug abuse is also a leading killer of white Americans. The new $1.1 billion investment, which will be included in the president's upcoming fiscal year 2017 budget request, will expand access to treatment for prescription drug and heroin abuse and will make naloxone, the overdose-reversal drug, more readily available, the White House said.
Last October, President Obama traveled to West Virginia to meet with families whose loved ones succumbed to opioid overdoses. In 2014, more than 620 people died from drug overdoses in West Virginia, a steep figure for the state of 1.9 million people. While visiting the state, Obama announced new public and private sector efforts to address the epidemic, including improved training for doctors prescribing opioids and better access to treatment.
The majority of the $1.1 billion in funding will go toward filling the treatment gap, Sylvia Burwell, secretary of the Department of Health and Human Services, said during a call with reporters on Tuesday. Currently, 2.2 million people need treatment for opioid abuse but only 1 million are receiving it, said Burwell. Michael Botticelli, director of the National Drug Control Policy, said during the call that while heroin use down among youths, there has been overall increases in heroin deaths and deaths from the use of synthetic heroin, fentanyl.
"We must combat dangerous misuse while at the same time safeguarding the legitimate use of these drugs to help reduce pain," Burwell told reporters on Tuesday. West Virginia is Burwell's home state and she told reporters it has been particularly hard-hit by the epidemic.
Included in the funding is $920 million for U.S. states to expand access to medication-assisted treatment for opioid use and $50 million in National Health Service Corps funding to help around 700 health care providers offer treatment for opioid abuse, including medication.
A separate $500 million, included in the president's budget request, will be allocated to the Departments of Justice and Health and Human Services to increase the availability of medication-assisted treatment programs, improve access to naloxone and support law enforcement activities. Some of this funding will focus on rural areas, which have particularly high rates of overdose and opioid use, the White House said.
When asked about the source of America's heroin, Botticelli said the vast majority of heroin in the U.S. comes from Mexico and only a "tiny" percentage comes from Afghanistan. Despite $8.4 billion spent by the U.S. government on counternarcotics programs in Afghanistan, a report from the special inspector general for Afghanistan reconstruction last year found that Afghanistan has around 400,000 football fields worth of opium.