Heroin in Russia Doubles in Price but Drug Use Unlikely to Drop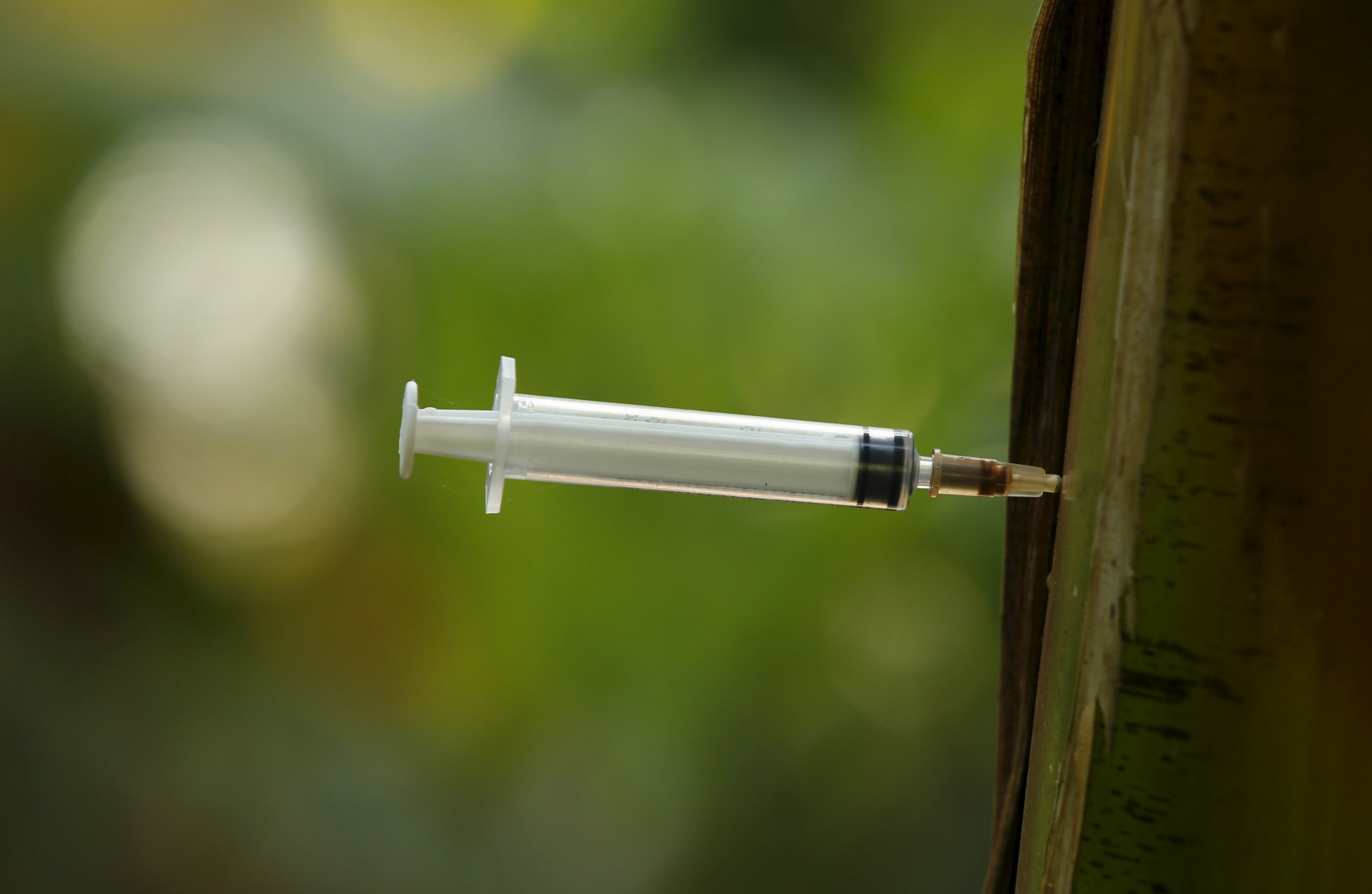 The falling rouble has caused heroin in Russia to double in price but activists tell Newsweek that the lack of state addiction therapy will force addicts to simply spend more or experiment with pharmaceuticals.
The head of Russia's anti-drugs bureau, the Federal Service for the Control of Narcotics (FSKN), said on Thursday that the currency crisis, which hit Russia at the end of 2014, has resulted in a doubling in the price of heroin as the trade of the drug from Afghanistan continues to be fixed to US dollars.
Aid workers who deal with heroin and drug addiction in Russia are warning that the price rise is indeed hitting the country's drugs trade and goes beyond just heroin, but is unlikely to lead to a drop in usage.
"We can confirm from our experience of working with drug users in Moscow that the prices have gone up during the last year, by around one and a half or two times," Anya Sarang, president of the Andrey Rylkov Foundation for Health and Social Justice, a Moscow-based charity that assists heroin addicts and combats the spread of AIDS.
"People who use heroin will most probably continue to use it but they will just have tougher lives. Some people try to buy pharmacy drugs such as tropicamide in order to make a replacement, since the Russian government opposes implementation of methadone substitution therapy," she says.
Sarang says addicts now are less likely to substitute heroin for the infamous, flesh-eating Krokodil drug that is homemade from drugstore painkillers, because it too has become too expensive. "It is not used any more since the Codeine tablets became hard to purchase around four years ago," she says.
Methadone, one of the most widely used substitution treatments for heroin addiction, is also getting more expensive, according to one of Russia's biggest anti-drug organizations, City Without Drugs, which was set up by popular Yekaterinburg mayor Yevgeny Roizman.
"The price for heroin is 5,000 roubles for five grams, for methadone it is 8,000 roubles for one gram," a spokesperson for City Without Drugs reports.
Spice, a synthetic, highly-addictive Russian drug that is smoked and has the potential to be deadly, has also grown pricier, the spokesperson adds. Its street value is more difficult to nail down, because spice encapsulates a wide range of smoking mixtures since arriving on the streets of Russia in recent years.
Many 'recipes' for spice also contain some codeine and that has caused its own price to increase. Although different to injected drugs, spice does share the quality of being very addictive and the price increase is unlikely to dissuade those taking it.
"Spice is used widely and I don't think its use correlates in any way with heroin consumption, but for sure the use of spice will continue to increase as its easily accessible," Sarang says.