Heroin Traffickers Selling Coronavirus and Kobe Bryant-Branded Drugs, DEA Says
The Drug Enforcement Agency announced Friday that six people were arrested in New York City on Thursday night for their alleged involvement in a scheme attempting to distribute heroin and fentanyl branded with references to the coronavirus and basketball star Kobe Bryant.
Authorities say the alleged drug trafficking operation was attempting to profit off the COVID-19 pandemic by stamping packaging the drugs were sold in with a biohazard symbol and the word "coronavirus." Several other stamps that were used included one that read "Black Mamba 24," a reference to Bryant, who died in a January helicopter crash along with his 13-year-old daughter and seven others. "Black Mamba" was Bryant's nickname, and "24" his jersey number.
"Amid the COVID-19 pandemic, we arrested six drug traffickers who aptly branded their product 'coronavirus'," DEA Special Agent in Charge Ray Donovan said in a press release. "Traffickers market their drugs like businesses, branding their product with stamps to attract users, like '24 Black Mamba'; or use an 'Antrax' stamp to designate origins and reference enforcer gangs of the Sinaloa Cartel."
Law enforcement officers say they found around 120,000 small envelopes containing suspected heroin and fentanyl worth over $1 million, along with $25,000 in cash and drug packaging materials.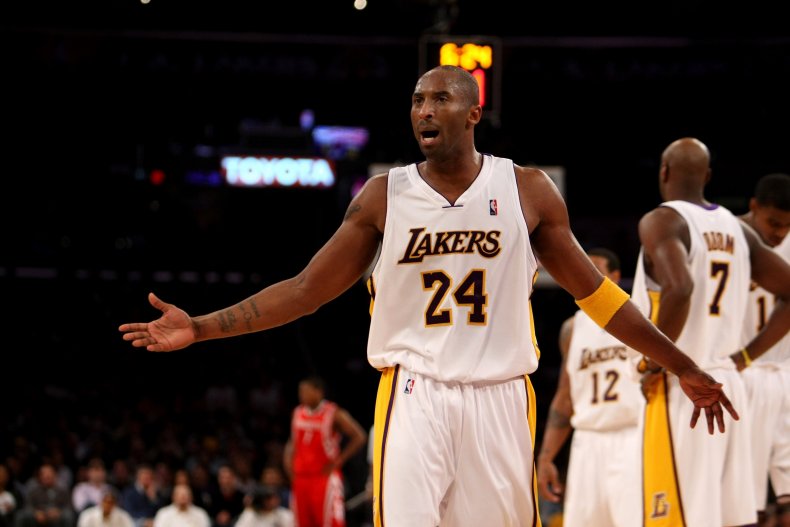 The "Coronavirus" and "24 Black Mamba" stamps are said to be associated with several fatal overdose incidents in New Jersey. However, the drugs involved in the overdoses are not believed to be directly tied to the alleged "drug mill" discovered Thursday.
The arrests were made after a long-term investigation led by the DEA's New York Drug Enforcement Task Force, along with New York prosecutors and police. Investigators observed suspicious activity while conducting surveillance of an apartment located in the University Heights neighborhood of New York City's Bronx borough. The surveillance was focused on 31-year-old Dariel Fermin, the alleged manager of the drug distribution network.
"It was a great joint investigation with a very successful outcome and a message to traffickers that enforcement continues," a DEA spokeswoman told Newsweek.
Fermin faces the most serious of the charges, including one count of operating as a major trafficker. Five others face charges related to drug paraphernalia and possession. All six were expected to be arraigned on Friday night in Manhattan Criminal Court.
"As New York city and the metropolitan area lose thousands of loved ones to coronavirus, six people in the Bronx are charged with mixing and distributing more than a hundred thousand packets of fentanyl and heroin stamped with the name of the deadly virus, trying to capitalize of the pandemic's lethal reputation," Special Narcotics Prosecutor Bridget G. Brennan said.
"Taking a million dollars' worth of deadly drugs off the street is critical at this time, when isolation and fear make substance users ever more vulnerable," she added.