Herschel Walker's 'Baggage' Becoming 'Unbearable': Georgia GOP Lt. Governor
Georgia Lieutenant Governor Geoff Duncan criticized his state's Republican U.S. Senate candidate, Herschel Walker, on Wednesday, after a report alleged that Walker paid for an abortion for a woman he impregnated.
A woman told The Daily Beast in a report published Monday that Walker paid for the abortion in 2009. Walker has said that he supports a total abortion ban.
Walker said the story was false, calling the claim a "flat-out lie" on Fox News, and saying he didn't know who the woman could be. He also said he would sue the publication.
In follow-up piece on Wednesday, The Daily Beast reported that the woman who made the allegation against Walker is also the mother of one of his children.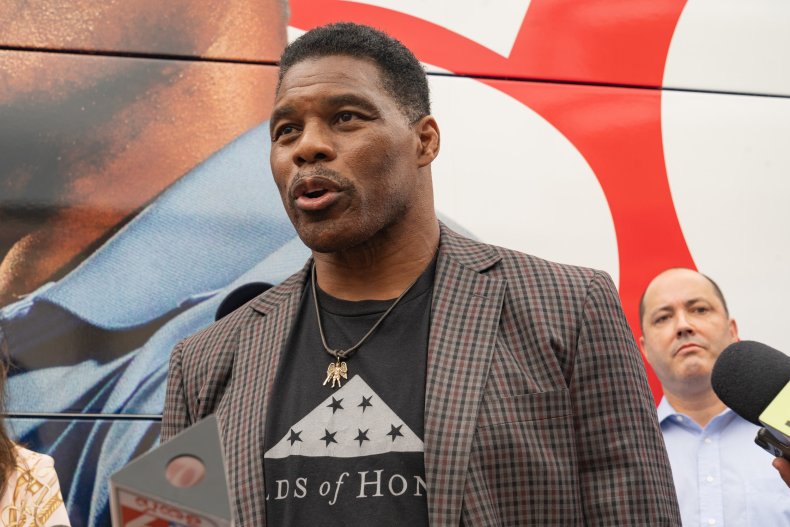 Appearing on CNN on Wednesday evening, Duncan, a Republican, said: "Even the most staunch Republicans, I think, are rattled at the continued flow of information.
"I think every Republican knew that there was baggage out there. But the weight of that baggage is starting to feel a little closer to unbearable at this point."
Duncan also said that "at the end of the day, I think the most attractive feature of a great leader is being intellectually honest.
"And if we're being intellectually honest, Herschel Walker won the primary because he scored a bunch of touchdowns back in the '80s, and he was Donald Trump's friend. And now we've moved forward several months on the calendar and that's no longer a recipe to win."
Newsweek reached out to Walker's campaign and Duncan for comment.
CNN reporter Manu Raju tweeted that Walker said in a statement: "As I have already said, there is no truth to this or any other Daily Beast report."
While Duncan blasted Walker, other Republicans have defended him.
Republican Senator Rick Scott of Florida, chair of the National Republican Senatorial Committee (NRSC), said that when "the Democrats are losing, as they are right now, they lie and cheat and smear their opponents."
"Herschel has denied these allegations and the NRSC and Republicans stand with him, and Georgians will stand with him too," Scott said.
Former President Donald Trump said in a statement that Walker "is being slandered and maligned by the Fake News Media. It's very important for our Country and the Great State of Georgia that Herschel Walker wins this Election."