The History of Drag, from Julian Eltinge to 'RuPaul's Drag Race'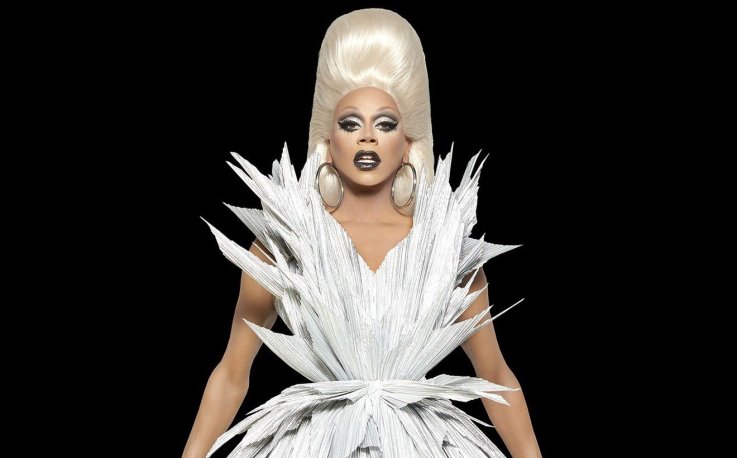 Cross-dressing on stage is as old as theater itself: From the ancient Greeks to Elizabethan dramas, male actors happily performed female roles. But it was minstrelsy, vaudeville and burlesque in the late 1800s that birthed what we know as "drag" today.
Julian Eltinge, one of the most acclaimed female impersonators of the 20th century, made his big Broadway debut in 1904, in the musical comedy Mr. Wix of Wickham. Soon enough he was touring the U.S. and Europe—even giving a command performance for England's King Edward VII. Eltinge was one of the top-earning entertainers of his day, eventually getting his own Broadway theater (now the AMC Empire movie theater on 42nd Street).
"Mainstream audiences have always sought out drag," says Frank DeCaro, author of Drag: Combing Through the Big Wigs of Show Business. "Maybe not the kind of drag we have today, where the performer is more honest about themselves. But it's always been a way for straight audiences to walk on the mildly wild side."
DeCaro's new primer, out now on Rizzoli Books, includes profiles of dozens of drag queens—pop-culture fixtures like RuPaul, Harvey Fierstein and Divine, but also acclaimed contemporary performers like Hedda Lettuce, Dina Martina and Murray Hill, one of the only drag kings to break big.
"So much of what I do is run around saying, 'Pay attention to these people!'" DeCaro, a writer, comedian and former Daily Show regular, tells Newsweek. "I wanted to reach people who think drag began with Season 1 of Drag Race and basically tell them, 'Here's everything you need to know about drag in the 20th and 21st century."
Yes, drag has been with for more than century. But while audiences whooped it up for Milton Berle, Some Like it Hot, and even Herman Munster as "Aunt Herman," it wasn't exactly a platform for queer visibility.
"Julian Eltinge would get into a fistfight if you suggested he was anything less than masculine," says DeCaro.
It was in the 1980s and '90s that the art form really transformed from female impersonation and parody to something with more bite.
"Modern drag really began with Wigstock and the East Village scene," says DeCaro. "It's the aesthetic of Drag Race today. They're not really trying to be a beauty queen. It's Varla Jean Merman saying, 'I can sing opera, but I do it while I eat spray cheese from a can,'"
New York in the 1980s was home to Limelight and the Pyramid Club. To Charles Busch, Lypsinka, Lady Bunny and, of course, RuPaul. Their in-your-face approach mirrored the strides being made in LGBT equality, says DeCaro, and the growing comfort queer people felt in living authentically. "Once you have a drag show in Tompkins Square Park—in the middle of the day—you kind of rip the hinges off the closet," he says.
The advent of RuPaul's Drag Race in 2009 put the art form in the spotlight like never before—later this month, more than 40,000 people will attend the fifth annual RuPaul's DragCon in L.A., with thousands more going to its sister event this fall in New York.
"Drag Race has definitely given tremendous legitimacy to the art of drag," admits DeCaro. "It's presenting queens with full lives—which might be the most important thing it's done. We see their hopes, their lives and loves. We see them being rejected and finding love. All the great stories we can all relate to. Just, you know, in dresses and heels."
Combing Through the Big Wigs definitely examines Ru's impact on the scene, but DeCaro really wanted to honor all the queens who've influenced and entertained him. "Everyone from Flip Wilson as Geraldine and Jim Bailey doing Barbra Streisand at the [1978] Super Bowl to Dean Johnson from queercore... and Wesley Snipes in To Wong Foo," he says. "I wanted it to be a smorgasbord!"
DeCaro also wants to educate audiences about giving these painted performers the respect they deserve.
"I do get upset when people look at Jackie Beat or Lady Bunny as 'drag queens,' and not as just really funny people," he says. "Yes, they're drag queens—but they're as funny as any comedian you'll see."
Frank DeCaro's Drag: Combing Through the Big Wigs of Show Business is out now on Rizzoli Books.
Take a walk through the history of drag in the slideshow below.