'He's a Control Freak': Andrew Garfield Reveals 'Least' Favorite Star Sign
During a red carpet interview at the 94th annual Academy Awards on Sunday, March 27, Andrew Garfield was asked about astrological signs and his answer is surprising.
TikTok creators @emilyuuribe and @staw_hat_goofy asked Garfield if had a least favorite star sign. Stuttering to answer, the Spider-Man star revealed something about his own astrological sign.
"I have some Virgo in my chart but my brother is a Virgo," he said. "I love him but you know, he's a mathematician. He's a control freak and I have that in me as well."
He went on to explain more about his brother who is a lung doctor in the United Kingdom. "You want someone who is a Virgo like opening you up and stitching you up. Virgos are cool but loosen up, man. I love you I got you."
The viral video has over 300,000 likes and 1 million views.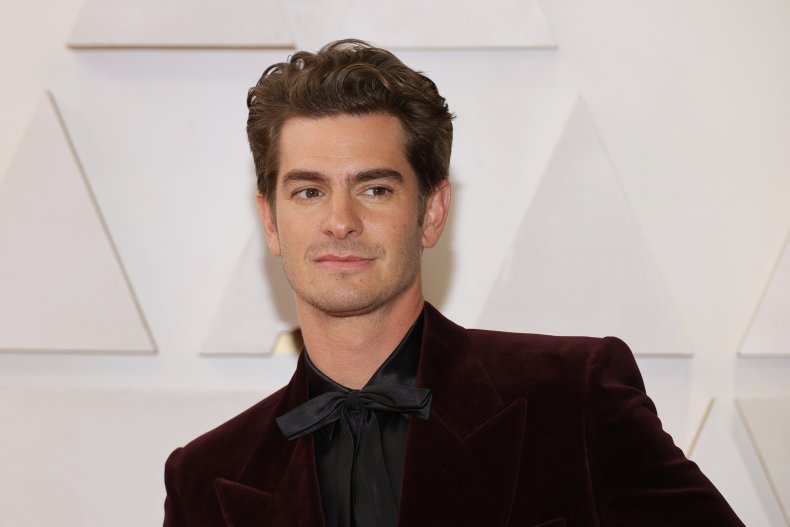 Garfield attended the award ceremony wearing a burgundy velvet jacket designed by Saint Laurent. He received one nomination this year in one of the biggest categories of the evening: Best Actor. Starring in Netflix's Tick, Tick... Boom! the actor played Johnathan Larson, a composer who juggles life as a composer in New York City. The late Larson was also known as the playwright of the hit musical Rent. The film was directed by Hamilton writer Lin-Manuel Miranda.
Other actors nominated in the category included Denzel Washington, Benedict Cumberbatch, Javier Bardem, and Will Smith, with Smith taking home the Oscar for King Richard.
Fans took to Twitter to share their opinion on Garfield's Oscar snub.
"Andrew Garfield should have won that Oscar. His performance in "Tick Tick Boom" was a solid 10. Nailed the character of the writer whose real-life story he was portraying to the T," one Twitter user wrote.
"Andrew Garfield should have won #Oscars he did a great job making me feel uncomfortable throughout the film, giving me second hand embarrassment and making me want to turn it off but I love him in real life he's so funny and he has so much range in all his characters this is BS," said another.
Other big winners of the night were Jessica Chastain for Best Actress (In The Eyes of Tammy Faye), Troy Kotsur for Best Supporting Actor (CODA), Ariana DeBose for Best Supporting Actress (West Side Story), and Jane Campion for Best Director (The Power of the Dog). CODA won the biggest award of the night as the 2022 Best Picture winner.
Here is the full list of winners.