'He's Incapacitated': Stanford Prof Questions Trump's Ability to Lead While on Dexamethasone, Recalls Own Experience
A Stanford law professor who says she was once treated with dexamethasone for brain surgery claims that President Donald Trump should be "incapacitated" after recently taking the same drug to treat his COVID-19 diagnosis.
Michele Dauber, who teaches law and sociology at Stanford University, said there's no way Trump could lead the country after taking the treatment.
"I couldn't be President of my cat when I was on Dexamethasone. He should not be exercising the powers of the Office of President on that drug. We are lucky if he doesn't start a war. He's incapacitated," Dauber tweeted Sunday afternoon.
"I was treated with Dexamethasone following brain surgery. It is (as my team told me) a drug that seriously messes with your mind. It is a bad drug. I could not wait to get off it. Unfortunately you have to wean off which takes time. Trump is incapacitated," Dauber continued.
The president's medical team administered dexamethasone to him over the weekend at Walter Reed National Military Medical Center for treatment of COVID-19. The president tweeted late Thursday night that he and first lady Melania Trump had both tested positive for the coronavirus. On Friday afternoon, he was flown to from the White House to Walter Reed for observation and treatment.
The National Institutes of Health (NIH) recommends dexamethasone for coronavirus patients who are on mechanical ventilation or require supplemental oxygen.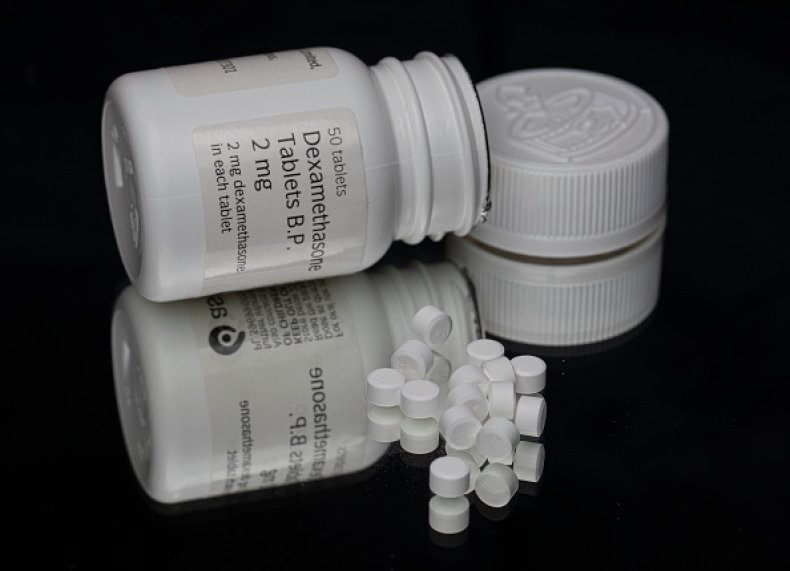 Dexamethasone is a corticosteroid that has helped reduce both inflammation and the mortality rate of some patients who contracted COVID, one study indicated. According to the NIH website, side effects from dexamethasone include hyperglycemia, secondary infections, psychiatric effects and avascular necrosis.
The president sent a video message to his supporters through social media on Sunday that said he was going to "surprise" them by visiting them outside Walter Reed hospital. Not long after, the president was in the backseat of an SUV that circled around the block. Trump was seen wearing a black face covering while waving to the supporters and giving them a thumbs-up gesture.
The Stanford professor said the drive-by was "potentially a symptom" of the drug used to treat Trump's coronavirus.
"I think the drive by thing he just did is potentially a symptom of Dexamethasone. In addition to warning of mood changes my surgeon told me it makes you feel like I could bike up Mt. Tam or run a marathon right after brain surgery when I still had staples in my head," Dauber wrote.
Reports have indicated that Trump could leave the hospital as soon as Monday.