'Hey Arnold!: The Jungle Movie' First Trailer and Nov. 24 Premiere Date Revealed at NY Comic Con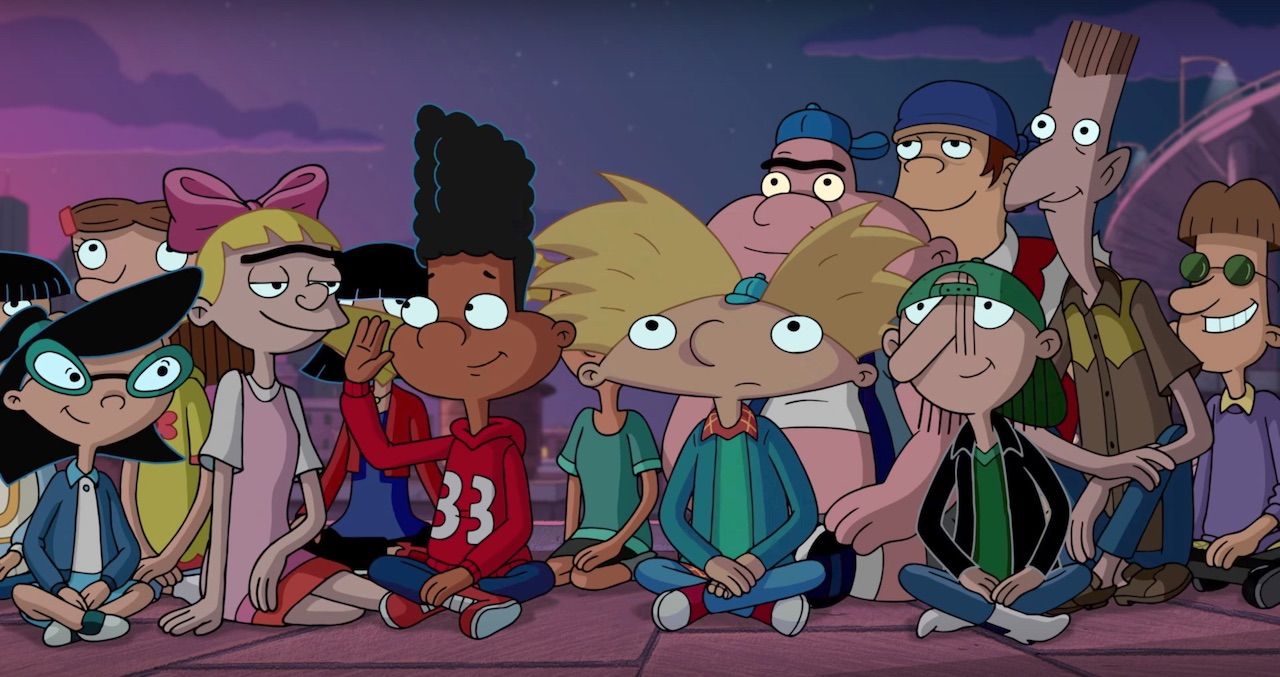 Millennials may have a reason to start watching Nickelodeon again in November, when Hey Arnold! returns to the network.
The first trailer for Nickelodeon's TV movie Hey Arnold!: The Jungle Movie premiered at New York Comic Con (NYCC) on Friday afternoon and was met with the enthusiastic cheers of '80s and '90s kids in the audience. The trailer also finally locked in a premiere date for the film: November 24.
Fans got a sneak peek of a scene from the film at San Diego Comic Con in July.
Fans of Nickelodeon's classic cartoon will be relieved to know the trailer promises to finally answer the question that the 2002 series finale left as a cliff-hanger 15 years ago: What happened to Arnold's parents?
"It makes me glad we waited," said show creator Craig Bartlett as he surveyed the enthusiastic crowd at the NYCC panel. "Even though it was painful."
"Very painful!" an audience member shouted out.
"Well, consider this your therapy session," replied Bartlett, who promised fans this film will be "more meta than ever" and "the most satisfying sequel ever."
The trailer features Arnold as a fifth-grader now; he and his classmates win a San Lorenzo and go on a mission to discover his long-lost parents, who have never been present on the show. The whole gang makes the trip, and with the exception of a few minor costume changes, everything is pretty much the same. Helga still loves Arnold—and after that season-finale kiss, it seems like Arnold might love her back, after he rescues her from a mysterious jungle antagonist. A kiss on the cheeck also suggests Gerald and Phoebe may finally kick up their romantic relationship.
Phoebe's voice actress, Anndi McAfee, who attended the panel, said the entire relationship originated from her and Gerald voice actor Jamil Walker Smith joking around in the studio. "I don't think Jamil was joking," replied Arnold voice actor Lane Toran, who also attended the panel.
Hey Arnold!: The Jungle Movie will premiere on Nickelodeon on November 24.
'Hey Arnold!: The Jungle Movie' First Trailer and Nov. 24 Premiere Date Revealed at NY Comic Con | Culture